Tamara Moskvina about new programs for her pairs
Posted on 2021-06-29 • No comments yet
Tamara Moskvina told about new programs for the skaters of her group.
source: video interview matchtv.ru, text version sports.ru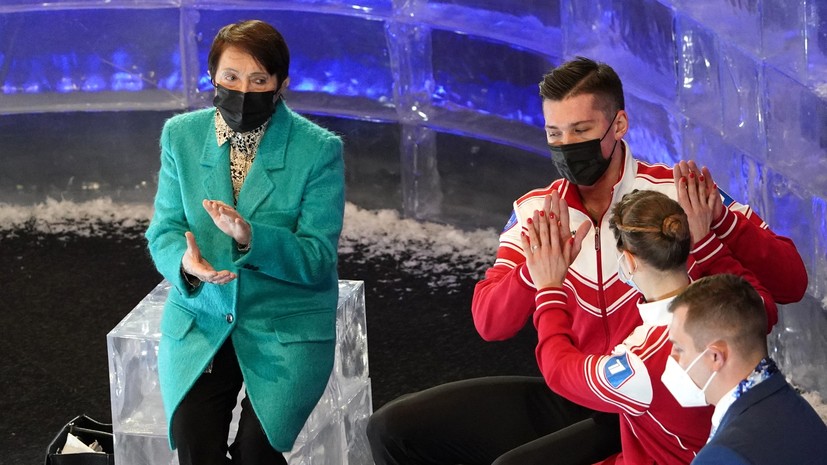 Tamara Moscvina: Now it is the end of June, we have chosen music for all the pairs, programs have been choreographed. All the elements have been restored, well not yet completely, but partially. Therefore, speaking about my birthday, I am talking about the birth of those results that the audience will see in winter.
If we talk about two pairs of the national team, (Alexandra) Boikova and (Dmitri) Kozlovskii have new programs. True, we planned these free programs last season.
The music was chosen and part of the program was done. But a whole year passed, and we could not prepare it due to epidemiological difficulties. Therefore, they have updated this program – and significantly.
For (Anastasia) Mishina and (Alexandr) Galliamov it's the opposite: we kept the same music for the short program, but the program was still redone. This year there are new elements in the short program. And the free program is new. All the young pairs – they all have new programs.
Related topics: Alexandra Boikova Dmitri Kozlovski, Anastasiia Mishina Alexander Galliamov, Tamara Moskvina