Sinitsina and Katsalapov: "We're grateful to the people who write the rules – finally they made it possible to skate to any music"
Posted on 2021-09-13 • No comments yet
Victoria Sinitsina and Nikita Katsalapov about new programs and performance at the Russian test skates 2021.
source: Chanlel One, text version sports.ru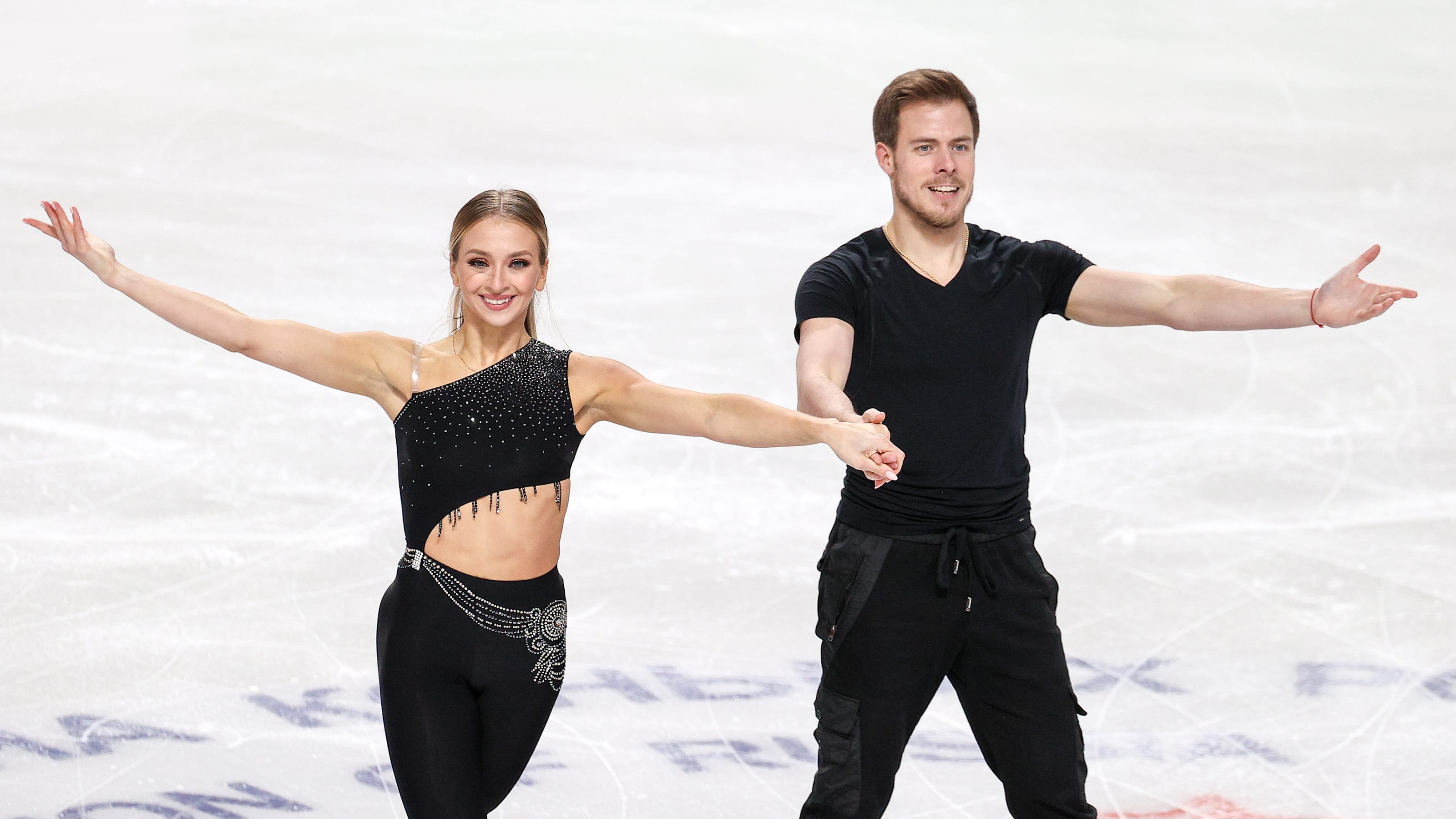 Nikita Katsalapov: The beginning of the season is always difficult. This time the difficulties didn't pass by us, but we are coping. We are very glad that we came, because my back hurted, but that's behind us. We really like the programs.
We are grateful to the people who write the rules – finally they made it possible to open up and skate to any music, mostly the guys take the modern one. We are no exception – we took the funk style for the short dance.
I would like the audience to become more aware of our rules. Of course, we fall less often, but there are no less nuances than in single and pair skating. In fact, it's hard to understand them.
Victoria Sinitsina: For us this is such an experience, we get great pleasure both training and performing. The most important thing in a competition is not to show that you made a mistake. Perhaps an ordinary person will not notice this, but the judge and the technician will see it.
About difficulties in preparation
Nikita Katsalapov: The back injury has worsened. The preparation went great, but under heavy loads, something started to hurt. It took two weeks. I could not bend, wash my face normally, get out of bed. The doctor was near, came to me, was on the phone.
These two weeks affected the preparation strongly. We lacked them to prepare well enough for the test skates. But today everything was fine. Nothing hurts me anymore.
source: sport24.ru
About the free dance to Rachmaninoff
Nikita Katsalapov: We're not happy with the way we skated, but that's okay. We're not ready to skate beautifully yet, completely clean. In general, we coped with the task, because there were troubles in preparation, preparation was difficult. The main thing is that nothing hurts, there is time to get everything together.
We feel comfortable, we like the music – the great Rachmaninoff. We enjoy skating to this music, we just lack in preparation, integrity. Due to the lack of physical shape… The last part should be as powerful as the completion of the logical path that we experience in the program. I can't say that we are upset – today we did what we planned.
You never want to show half the work done. But the coach says on the contrary: you need to eat a little something bad and bad smelling in order to get motivated. This will motivate you.
Victoria Sinitsina: We wanted to make a contrast between the programs, we are working on both artistic images.
source: Chanel One, text version sports.ru
Related topics: test skates, Victoria Sinitsina Nikita Katsalapov