Evgeni Plushenko: "Sasha, I don't want to comment on your scores! The world figure skating community understands everything."
Posted on 2020-10-10 • 5 comments
Alexandra Trusova and Evgeni Plushenko about performance and scores in the short program at the second stage of Russian Cup.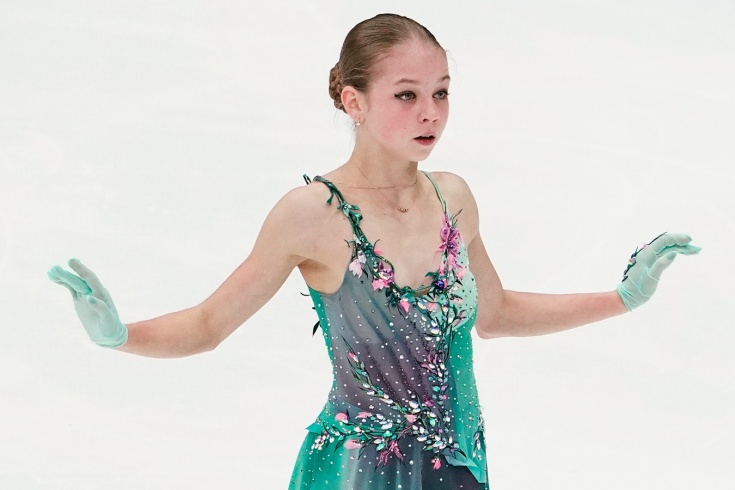 Alexandra Trusova: I had a task – axel. I really wanted to show it at the competitions. Of course, we worked on sliding, elements, jumps. I try to jump everything that I can. Congratulations on my first triple axel? Thanks! There will be competitions tomorrow, free program, you will see everything. We were looking forward to the competition. I was more nervous at the test skates than now. Then there was the first skate in front of the audience. A copy of the dress for my dog? She will have it, we have not had time to do it yet. In green colour.
Evgeni Plushenko: Sasha, you did great, today you did a step forward, fought to the end! Tomorrow is a new day and a new start! We will fight! And I don't want to comment on your today's scores! The entire world figure skating community understands everything without comments!
Related topics: Alexandra Trusova, Evgeni Plushenko
5 Responses to "Evgeni Plushenko: "Sasha, I don't want to comment on your scores! The world figure skating community understands everything.""