Russian Nationals 2017: Check-in
Posted on 2016-12-22 • 7 comments
Russian Nationals start today, so it's time for a Check-in in Chelyabinsk.
Things to know about Chelyabinsk:
In 2013 there fell a meteorite.
Weather forecast:
Have a nice trip!)
Skaters seem prepared
Dmitri Soloviev and Maxim Kovtun
Ice is ready:
Kiss and cry corner is ready:
They also prepared a throne)
And a Kiss and Cry corner for viewers! Take a photo and feel like a figure skater) Cool!
Mascot
Arrival of skaters and coaches:
Tatiana Tarasova is also there:
Accreditation: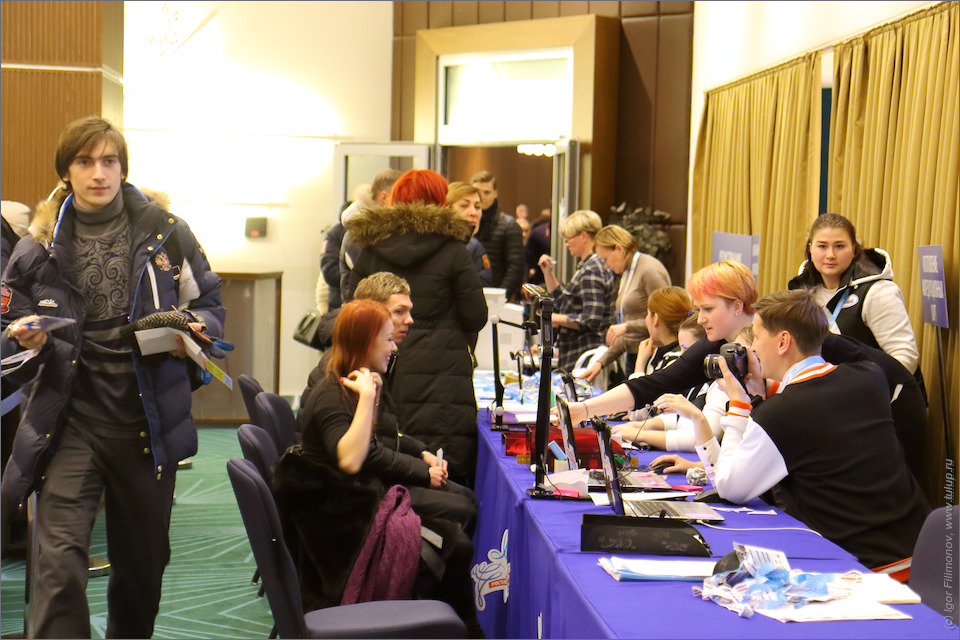 Evgenia Tarasova and Mikhail Kolyada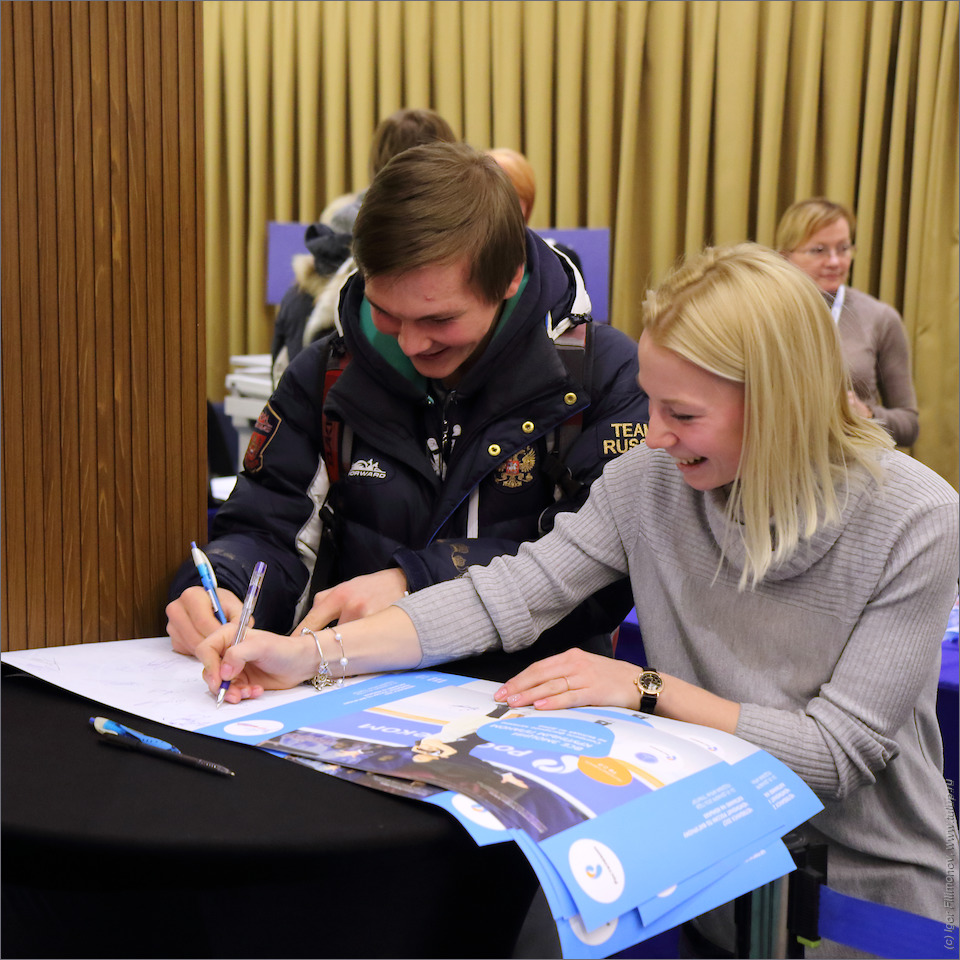 Alisa Fedichkina and Dmitri Aliev with presents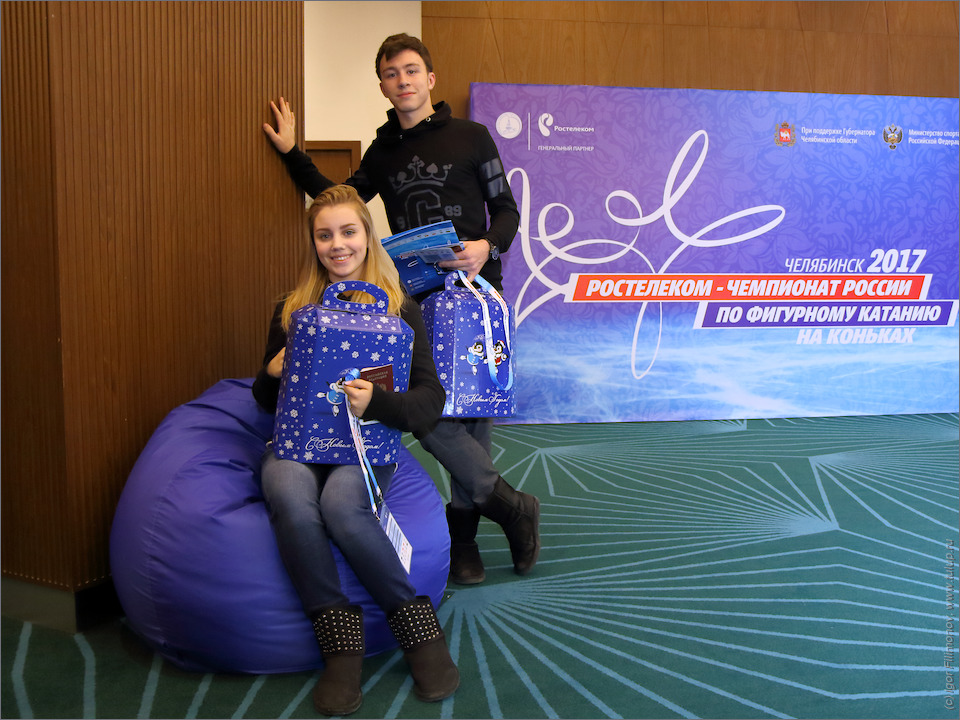 Maria Sotskova
Andrey Bagin, Max Kovtun and Elena Radionova
Elena Ilinykh and Ruslan Zhiganshin
Sergei Voronov and beautiful girls Elena Radionova and Maria Stavitskaya
Evgenia Tarasova and Vladimir Morozov
Elizaveta Tuktamysheva
Thanks to great photographer Mikhail Sharov we have some photos from ladies' practice.
Alena Leonova
Serafima Sakhanovitch
Anna Pogorilaya
Elena Radionova
Evgenia Medvedeva
Finaly on the ice! Ksenia Stolbova and Fedor Klimov
Oh I knew Ksenia will teach us some style! Gorgeous Tom Ford shoes!
But we all know that for most Russian fans it's all about the ice dance)
Vasilisa Davankova, Anton Shibnev and Nikolai Morozov
Alexandra Stepanova and Ivan Bukin
Elena Ilinykh and Ruslan Zhiganshin
Victoria Sinitsina and Nikita Katsalapov
and Ekaterina Bobrova with a present from Evgenia Medvedeva
Prizes are waiting for the winners
Related topics: Alena Leonova, Alexandra Stepanova Ivan Bukin, Anastasia Mishina Vladislav Mirzoev, Anna Pogorilaya, Ekaterina Bobrova Dmitri Soloviev, Elena Ilinykh Ruslan Zhiganshin, Elena Radionova, Elizaveta Tuktamysheva, Evgenia Medvedeva, Ksenia Stolbova Fedor Klimov, Maria Sotskova, Maxim Kovtun, mikhail kolyada, National Championship, photos, Serafima Sakhanovich, Sergei Voronov, Victoria Sinitsina Nikita Katsalapov
7 Responses to "Russian Nationals 2017: Check-in"