Elizaveta Tuktamysheva: "No matter what is happening around, it necessary to adapt and show decent skating."
Posted on 2020-11-23 • No comments yet
Elizaveta Tuktamysheva about her victory and performance at the Rostelecom Cup 2020.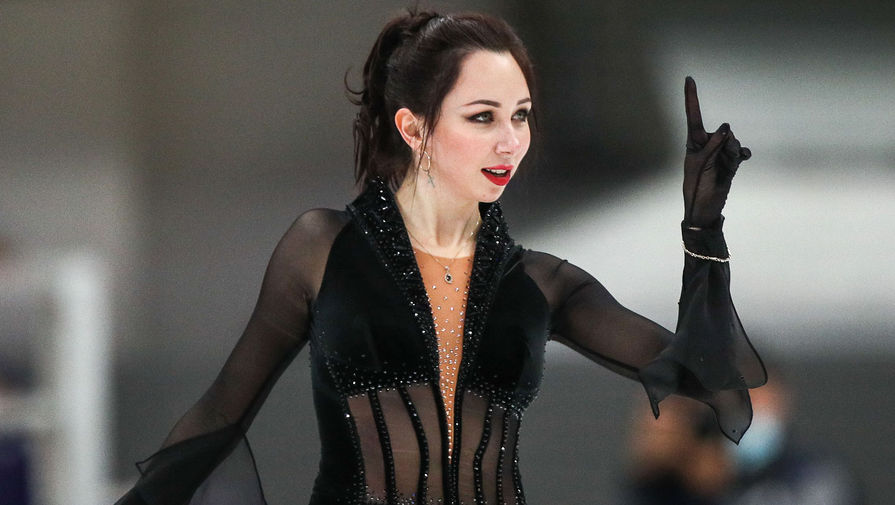 Liza, this is your first victory at the Russian Grand Prix. What did you think about when you went on the ice?
Elizaveta Tuktamysheva: Yes, this is only my second time performing at the Grand Prix in Moscow. Very warm support, I haven't felt such emotions for a long time. Almost a full arena, but it feels like it's full – the skaters were so warmly welcomed. I am very pleased with the result and my performance, there were several shortcomings, but overall I am satisfied.
Liza, is it true that the hieroglyph on your back means "love"?
Elizaveta Tuktamysheva: Yes, this is love. We chose it because it is the most important thing in a person's life.
Liza, how confident were you in victory and what would you say to all those people who doubted you?
Elizaveta Tuktamysheva: I was not sure of the victory, because there is very strong competition. I didn't see how Alena skated and what scores she received. Actually, I think you can rarely met an athlete who is sure about his victory right after the performance. It was a pleasant surprise and a pleasant conclusion of the Grand Prix stage. I'm just very happy.
How did you feel during the routine?
Elizaveta Tuktamysheva: There was a good atmosphere on the ice and tremendous support, I did not want to lower the bar that I set at the beginning of the program. I wanted to continue in accordance with the music, it doesn't fade, it only develops. Only then I thought: "Why such a difficult program?" Then I realized that I don't have a calm part. Today I wanted to skate on maximum, because this season it is such a rarity when you can enjoy performing in front of the audience. There were a lot of spectators, we had such an energy exchange. It helped me, and besides the whole program, I wanted to show the energy comparable with the music.
Elizaveta, your program seems to be inspired by Asia. It's true?
Elizaveta Tuktamysheva: We chose the music by chance, we didn't plan to take Japanese motives in advance. I just approached the choreographer Yuri Smekalov, he thought what might suit me, and offered such music. We immediately agreed without considering other options. It seemed to us that this is very deep and creative music. It won't be easy to show it, yes, but we wanted something new.
Where do you find motivation in these difficult times?
Elizaveta Tuktamysheva: It's not so easy, and I can applaud the athletes who are performing now. It is not easy to find motivation when there is uncertainty. For myself, I realized: no matter what is happening around, you need to be able to adapt and show decent skating. It's like challenging yourself.
source: Dmitry Kuznetsov, Anastasiia Pletneva sport-express.ru
Related topics: Elizaveta Tuktamysheva, Rostelecom Cup