Daniil Gleikhengauz: "Skaters from the group of Eteri Tutberidze are preparing surprises for the team event"
Posted on 2021-02-04 • No comments yet
Daniil Gleikhengauz told that skaters from the group of Eteri Tutberidze are preparing surprises for the team event.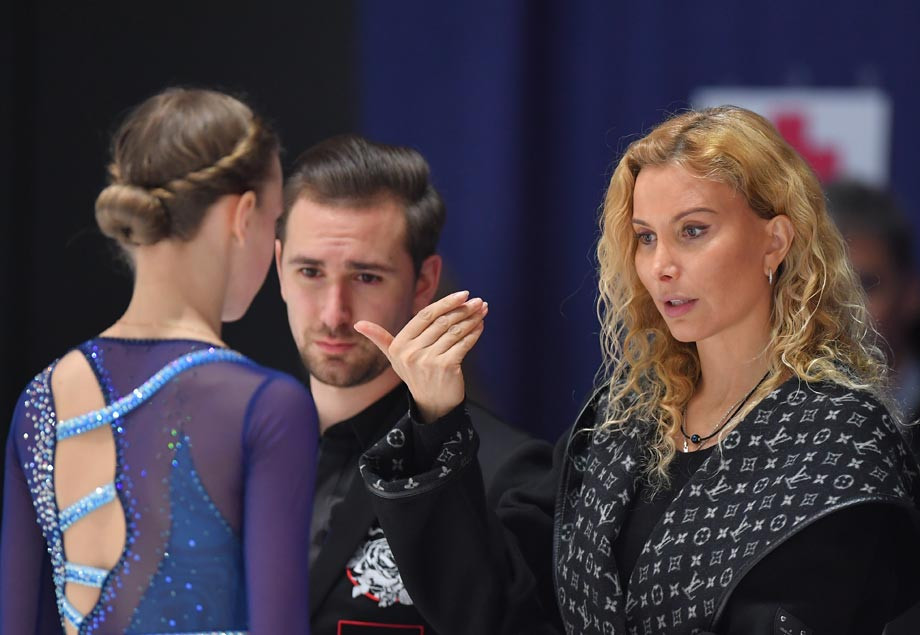 Daniil Gleikhengauz: Tomorrow they will jump what they can, but in the short and free programs we will see, there could be surprises. The goals are clear to everyone, we're bring the programs to the level of complexity to win.
A combination of five jumps (which is planned by the participants of the jumping competition) did not come as a surprise to us, we do such things all the time in training. As you remember, Alina Zagitova jumped it at the Olympics in training.
source: rsport.ria.ru
About Maiia Khromykh who will replace Alena Kostornaia in the team evenn "Channel 1 Cup"
Daniil Gleikhengauz: We did not have any prerequisites for someone to withdraw. There was enough time, we planned to compete at the event for the prizes of Elena Tchaikovskaya, we were preparing two quads. Someone made fun of us that Maiia could not jump a quadruple salchow, so we put a toe loop, and even with hands up – that we are so cruel. In training, she really shows all this (two quads), and we are all really looking forward to her doing it at the competitions. Now she is skating a program with a toe loop and a salchow.
source: rsport.ria.ru
Related topics: Daniil Gleichengauz, Eteri Tutberidze, Maiia Khromykh