"You can be offended, but it's better to lose weight." Zhulin and Averbukh about the story shared by Kaitlin Hawayek.
Posted on 2022-10-28 • 7 comments
Ilia Averbukh and Alexander Zhulin commented on the words of Kaitlin Hawayek.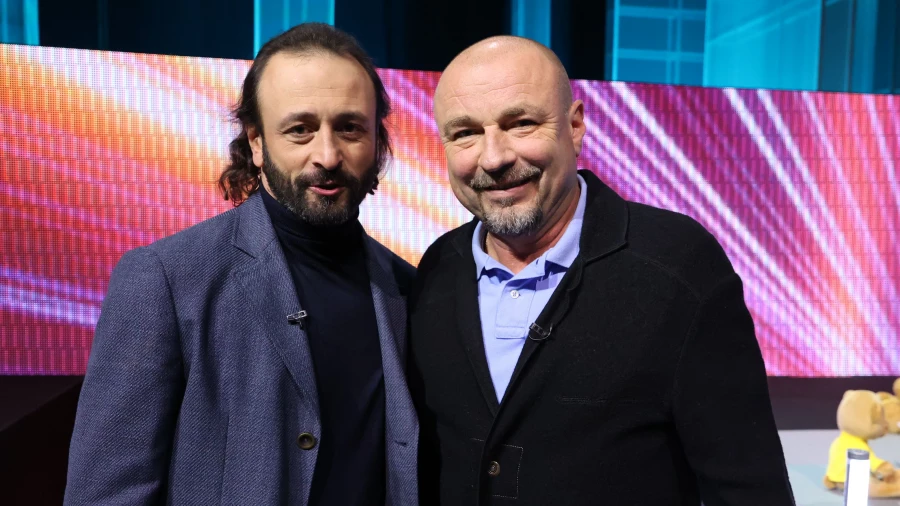 source: Sport24
Kaitlin Hawayek shared a story that during the US Grand Prix, one of the fans told her: "I have a secret to tell you my dear, you need to lose a lot of weight."
A lot of skaters spoke in support of Kaitlin. Meanwhile in Russia…
Ilia Averbukh: I would take the problem deeper – in terms of remarks. So we can get to the point that it will be impossible to coach, any remark will discredit you a little: "Stretch your leg – what, I have ugly legs"? Well, it's already to a psychiatrist. Do you understand?
For me, an absolutely understandable story: if you live and do not claim to be seen in public, no one has the right to approach you and make any comments, you are a person who feels how he feels.
But if you have taken upon yourself the right to be seen in public, you are obliged to monitor your appearance, you must listen – thereby respect those who look at you, respect the audience.
It is clear that there are different criteria, fullness is also great, there are separate shows about this. But if we are talking about ice, it means a figure, aesthetics, beauty.
Therefore, to make a remark is not an insult, not a humiliation, just a remark that you should bring yourself in shape. If you don't want to continue, go ahead and eat at McDonald's.
But if you want to continue, they make a remark to you … how to coach then in general? "Excuse me, please, I wanted a hundred times, can you have this hand like this, you have beautiful hands" – then the training ended. Thank God, there are fundamental stories in Russia, because it seems to me that this is the realm of the absurd.
Alexander Zhulin: If she skated in my group, I would say that she needs to lose weight. After all it's sports.
If a person is black, we cannot say that he is white. We must say that he has a black skin color. You just don't need to turn it into racism, but you don't need to bring it to idiocy either.
You see, if she writes posts that she is thin, ok, then she thinks so. But, in my opinion, this is brought to the point of absurdity. This is from the "parent one" and "parent number two" story.
No need to humiliate. If he approached her and called her a "fat cow" – this is a humiliation, and if he simply told her that it would not hurt her to lose weight, you can be offended, but it's better to lose weight.
After all it's ice dance, it's a pity for a partner, it's hard to carry her. He's such a fragile little guy. I don't like it when things get absurd.
source: Sport24
Related topics: Alexander Zhulin, Ilia Averbukh, Kaitlin Hawayek Jean-Luc Baker
7 Responses to ""You can be offended, but it's better to lose weight." Zhulin and Averbukh about the story shared by Kaitlin Hawayek."