"Will it be difficult for me to return to sports? It will be difficult for everyone" Alina Zagitova commented on winning the Match TV award
Posted on 2020-11-05 • 3 comments
Zagitova received the Match TV (Russian sports portal) award as the Most Popular Sportswoman. Some comments from Alina.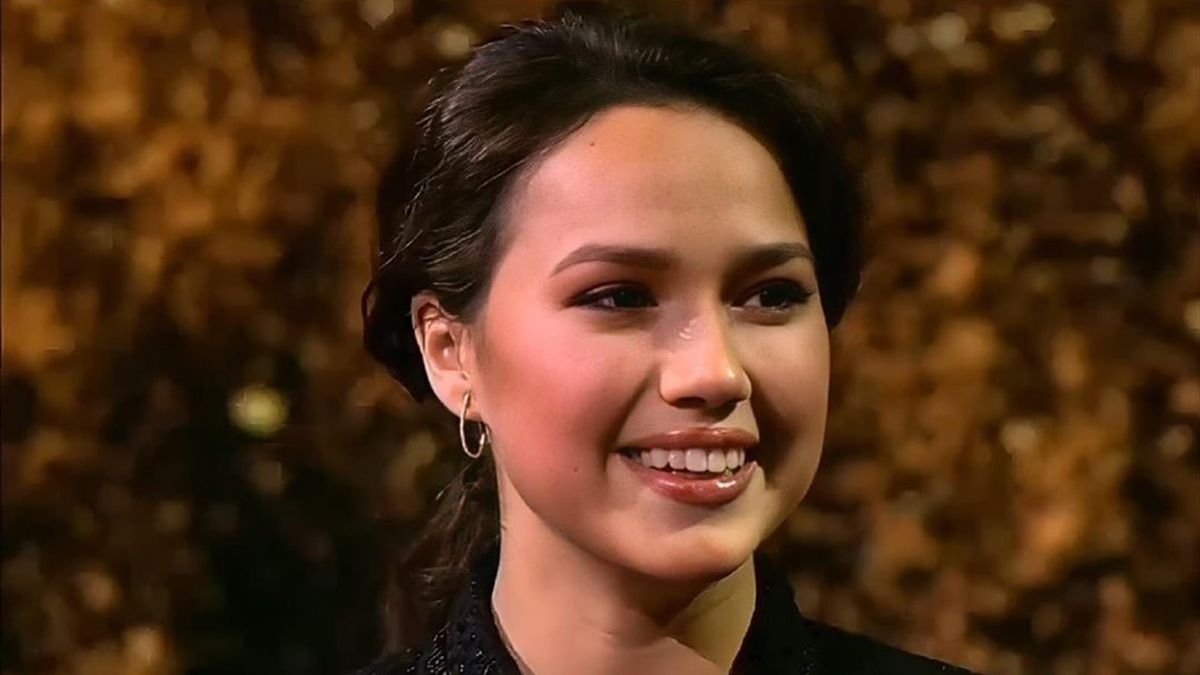 About the award
Alina Zagitova: First of all, I would like to say thank you for such an award. It is very important for me. I thank the coaches who have always been with me. They keep investing their strengths in me. I won this award together with them. I thank my family who supports me very much. And of course, the people who voted for me! This is our common reward and victory.
About work on TV
Alina Zagitova: It's a very difficult job, because athletes are not very talkative. Now I'm learning to speak well with people. I have a speech technique tutor. I have already learned a lot of tongue twisters.
About returning to sports
Alina Zagitova: Now there's coronavirus, a very difficult situation. A lot of competitions are in question. We'll see. Will it be difficult for me to return to sports? It will be difficult for everyone.
by matchtv.ru, text version by sports.ru
About ideal coach. Should he be despotic or soft feminine nature?
Alina Zagitova: All together. And this is Eteri Georgievna.
by matchtv.ru, text version by sports.ru
About shows ans study
Alina Zagitova: I'm going to have a show now, I'm preparing. I will show two programs, one will be new. Now my life is more intense. Now I have university in addition to the training. It's very interesting, but at first it was hard. Unusual terminology. It has become easier now. I began to study more often, because I understand that it is necessary for life.
by matchtv.ru
The host Dmitri Guberniev asked Zagitova a question when she met with Medvedeva last (with whom she trains at the same rink now). Zagitova hesitated and asked to ask her another question, after which Guberniev asked if she had forbidden topics for conversation.
"I prefer to talk only about myself, about my life," Zagitova replied.
by matchtv.ru, text version by sports.ru
About haters and fans
Alina Zagitova: I have a good attitude towards haters. I used to pay a lot of attention, I was worried, but now I understand that you just can't do without them. Everyone has them.
Haters for me are motivation to rise even higher. I have built a fortress, and only close ones are allowed into it.
Fans come to the rink, ask to take a photo, spend their time on it. Now there is a coronavirus, and so many people are not allowed to visit us. They stand on the street, I feel very sorry for them – now it's cold. I am extremely pleased when they ask to take photo.
by matchtv.ru, text version by sports.ru
Related topics: Alina Zagitova
3 Responses to ""Will it be difficult for me to return to sports? It will be difficult for everyone" Alina Zagitova commented on winning the Match TV award"