"We could help him to get a deferment, but he voluntarily decided to take part in the hostilities in Ukraine." Yulia Lipnitskaya's husband, former figure skater Vladislav Tarasenko was mobilized to the army
Posted on 2022-11-22 • 8 comments
Former figure skater Vladislav Tarasenko, husband of Olympic champion Yulia Lipnitskaya, was drafted into the army as part of a partial mobilization.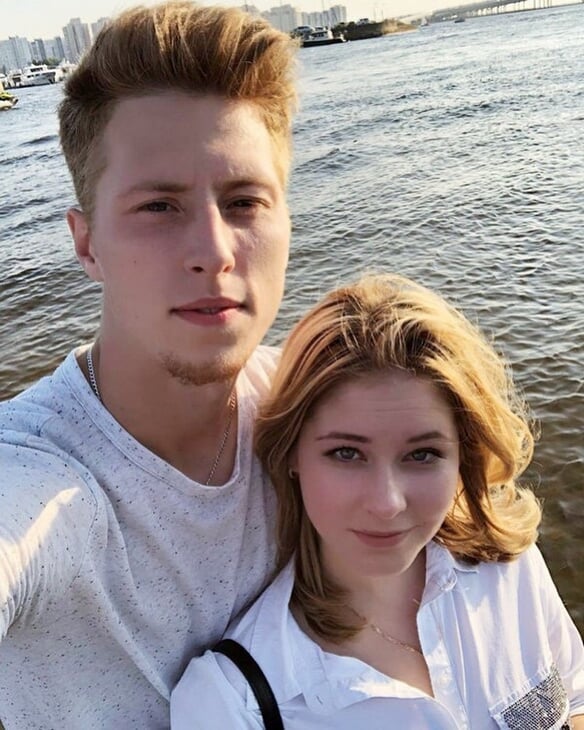 source: R-Sport
It is reported by R-Sport, citing a source familiar with the situation.
According to the source, 25-year-old Tarasenko received a summons and arrived at the military registration and enlistment office, after which he was sent for training to a training base near Moscow.
Lipnitskaya and Tarasenko are the coaches of the Evgeni Plushenko's Academy. In the summer of 2020, the couple had a daughter, Katalina.
Evgeni Plushenko confirmed that former figure skater and husband of Olympic champion Yulia Lipnitskaya Vladislav Tarasenko was drafted into the army as part of partial mobilization.
Evgeni Plushenko: Vlad really got under mobilization, now he is actively undergoing training. As far as I know, soon he should leave for the front line.
He has a wife and a small child, but he went anyway. He said that he would defend the Fatherland.
There is no direct communication with him, we communicate through Yulia. Did I say any parting words to him? It's personal.
source: R-Sport
Yana Rudkovskaya said that the husband of the Olympic champion Yulia Lipnitskaya, Vladislav Tarasenko, voluntarily decided to take part in the hostilities in Ukraine.
Yana Rudkovskaya: Vlad Tarasenko is mobilized, he is fighting for our country. Yulia Lipnitskaya now coaches alone, Artem Znachkov helps her.
We are proud that he was called, we could help him to get a deferment. But he himself decided to go and defend the honor of the Motherland. Yulia is going through a hard time, we support her in every possible way.
Everyone is waiting for him back, the children are waiting for him. It was a shock. We offered to help with the deferment, we could do it. But he himself wanted, although he was not in the first category of the draft.
He wasn't in a category of the first mobilized. He did not serve in the army, was in the sports company. He was called by mistake. He did not dispute this mistake.
When we offered help, it was a shock when he refused. We are all worried, we support Yulia. I think it's hard for her. This is another page of the dramaturgy of our academy. Indeed we are proud. This is our story. Heartbreaking, but very sincere and honest.
source: MatchTV
Related topics: Julia Lipnitskaya
8 Responses to ""We could help him to get a deferment, but he voluntarily decided to take part in the hostilities in Ukraine." Yulia Lipnitskaya's husband, former figure skater Vladislav Tarasenko was mobilized to the army"