"Trusova always wanted to compete with the boys in jumps it was her dream, which now comes true" Plushenko about Russian jumping competition
Posted on 2021-01-26 • No comments yet
The Russian Figure skating Federation posted a list of participants in the jumping competition, which will be held on February 5 as part of the team event in Moscow.
Men: Dmitri Aliev, Makar Ignatov, Mikhail Kolyada, Andrei Mozalev.
Ladies: Kamila Valieva, Alexandra Trusova, Anna Shcherbakova, Elizaveta Tuktamysheva.
The jumping competition will be held in the format of a team event, where a team of girls will compete with a team of boys and Tatiana Tarasova are going to be the judge there.
source: tass.ru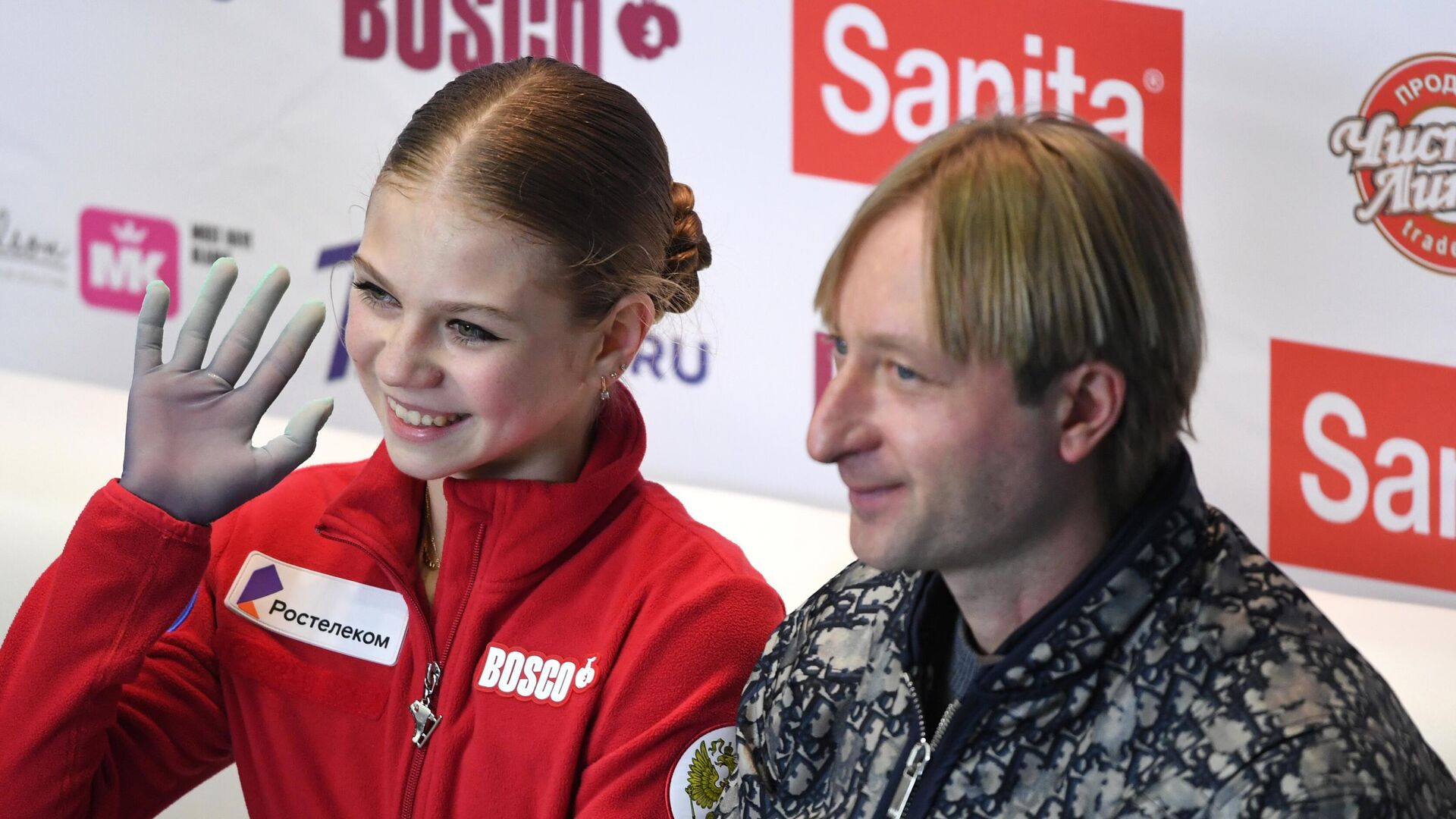 Evgeni Plushenko shared his opinion about the new jumping competition and possibility to get in the same team with Eteri Tutberidze after the draw for the team event.
Evgeni Plushenko: Sasha (Trusova) always wanted to compete with the boys in jumps and has been talking about this for a long time, it has always been her idea, her dream, which now comes true. We are preparing, training, but our main goal this season is to perform well at the World Championships. So the upcoming competitions in Moscow will be preparatory for us: we need to show ourselves, skate again, feel the competitive atmosphere, adrenaline. This is an intermediate start, which was not originally planned, but we gladly responded to the offer to participate.
source: tass.ru
Evgeni Plushenko: I have a positive attitude towards Eteri Georgievna – yes, we are competitors, this is natural, since we have great athletes. You should compete on the ice, but when you take off your skates, you can be friends – this is my principle, my position. If we find ourselves in the same team, we will help the guys to achieve the best result together, so we will be on the same side. I am not at war with anyone, I have already said this more than once, the rest is the result of the hype in the press.
Before the Olympics, it will be important for all of us to feel the team spirit. We have a rather individual sport, but it is important for us to be ready to skate for the team in the team event at the Olympics.
source: tass.ru
Related topics: Alexandra Trusova, Evgeni Plushenko