"This's hysteria and the lack of ability to admit his coaching mistakes or looking for a good excuse for a transfer." coach of the Russian Junior champion Alina Gorbacheva on Plushenko's statement about judging
Posted on 2023-02-19 • 2 comments
Coach Sofia Fedchenko spoke about the reaction of two-time Olympic champion Evgeni Plushenko to the results of the Russian Junior Nationals.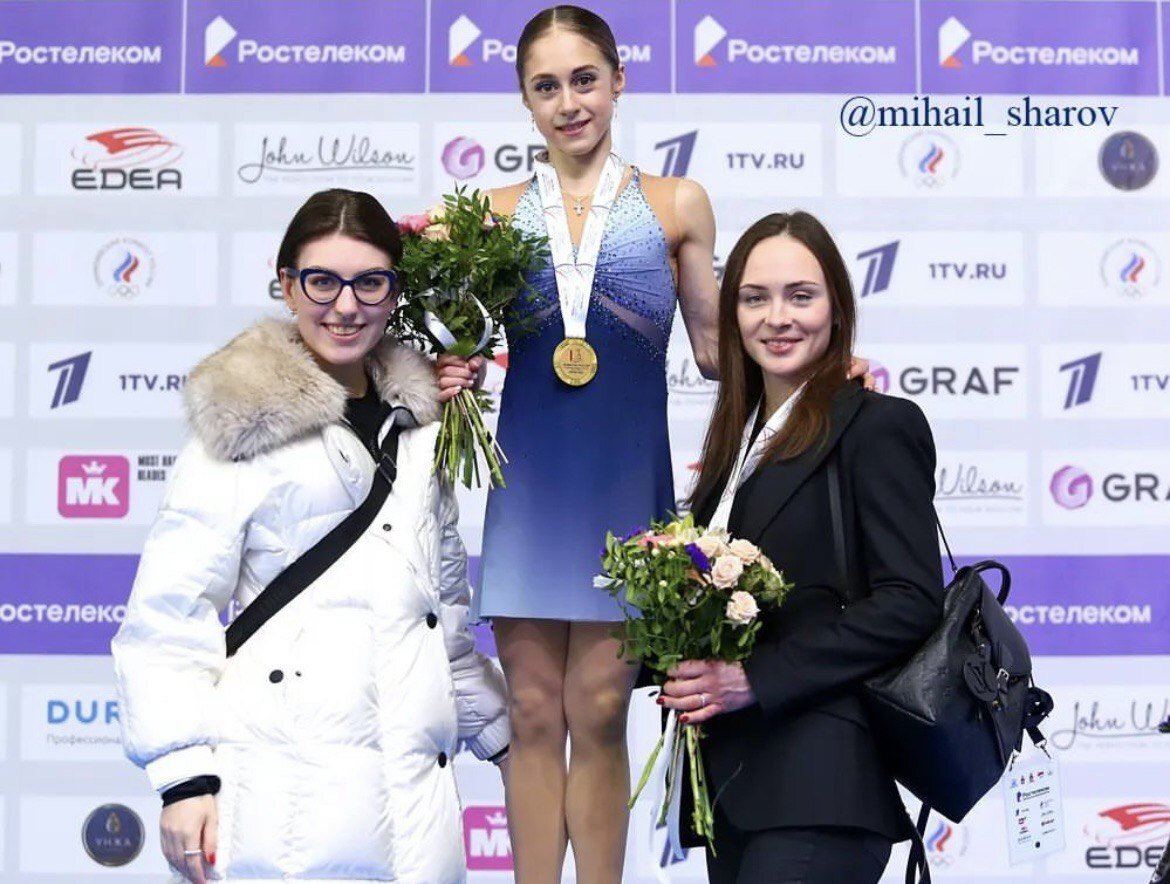 Fedchenko's student Alina Gorbacheva took first place, Plushenko's figure skaters Veronika Zhilina and Sofia Titova took second and fourth places.
After that, Plushenko expressed dissatisfaction with the scores of his students, saying that the skaters may consider moving to other national teams.
source: dzen.ru
Sofia, in your opinion, Evgeni Plushenko's cry from the heart – is it purely hysterical or did he really say everything right?
Sofia Fedchenko: In my opinion, this is hysteria and the lack of ability to admit his coaching mistakes.
What do you think, will Plushenko go further than his threats that his athletes will start changing sport citizenships?
Sofia Fedchenko: It is difficult to say whether he and his athletes will skate for other countries. To be honest, it looks like blackmail and looking for a good excuse for a transfer… This season, three different countries have already offered me to take Alina, providing good funding and giving her a passport before the Olympic Games. There is nothing unusual here. Politics is politics, but strong athletes have always been needed abroad.
We are not considering transfer options. Alina wants to skate only in Russia and says that it's better to compete with the strongest inside and grow above yourself than to skate without competition and win everything at international competitions. The value of a medal in such competitions (without the Russians) is lost. I completely agree with her.
This season, the FFKR organized a lot of interesting competitions with excellent prize money, for which we are very grateful. This is a great motivation and opportunity for competitive growt.
Related topics: Evgeni Plushenko
2 Responses to ""This's hysteria and the lack of ability to admit his coaching mistakes or looking for a good excuse for a transfer." coach of the Russian Junior champion Alina Gorbacheva on Plushenko's statement about judging"