"This is our place. Get in line." Dmitri Kozlovski about victory at Rostelecom Cup 2020
Posted on 2020-11-23 • No comments yet
Dmitri Kozlovski about victory at Rostelecom Cup 2020.
Alexandra Boikova and Dmitri Kozlovski got 154.27 points for the free program and won the competitions with a score of 232.56 points.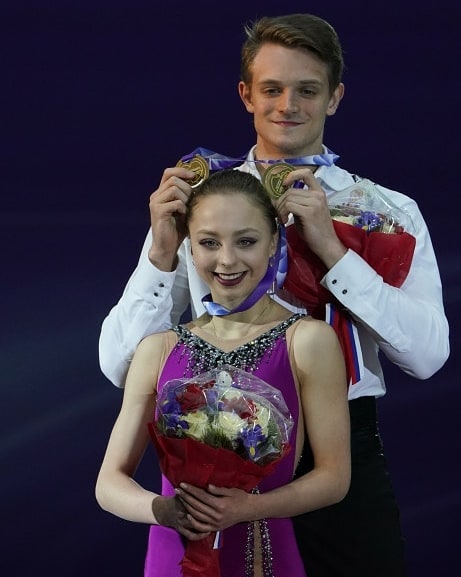 Dmitri Kozlovski: These are special emotions. I have always said: working with the audience, its energy is exactly what gives us the opportunity to exist and do what we do.
We work with the best specialists in the world, we're surrounded by top people. We are moving in the right direction.
After the performance, I shouted "This is our place. Get in line". Considering how we skated the program today, we are in our place.
source: Vladimir Afanasiev sport24.ru
Related topics: Alexandra Boikova Dmitri Kozlovski