"This is my motivation to get myself out of a rather serious illness" Medvedeva will perform at the Russian Nationals exhibitions and shows
Posted on 2020-12-14 • No comments yet
Evgenia Medvedeva will perform with an exhibition program at the Russian Nationals.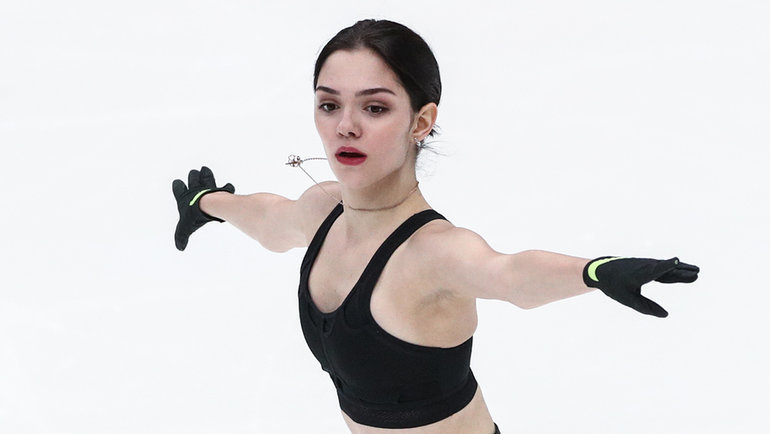 Evgenia Medvedeva: I will also agree to New Year's shows. This is my motivation to get myself out of a rather serious illness.
I will take part in the exhibitions at the Russian Nationals, I will try very hard to pull out at least one jump.
Very little time has passed, the legs are still very weak, but I am working on it. Perhaps we will prepare something new.
source: Channel 1, text versiou sports.ru
Evgenia Medvedeva also said she expects to return to competitions after injury and coronavirus.
Evgenia Medvedeva: Training is better than sitting at home, but also my legs aren't working very well. I work a lot in the gym on muscle tone, because, of course, I lost it during the long period of illness. I am recovering little by little.
Physically I feel that it will not be easy for me, but when you know that you have some goal, some specific event for which you are preparing, you take your courage in both hands and do the maximum that you can.
I am the kind of person who crawls to the end until the strength runs out. I will crawl until I just fall. I'm still crawling, not even crawling, I'm still walking. I feel that I have strength, that I will get up. I will do it as long as I'm capable of.
source: Channel 1, text versiou sports.ru
Related topics: Evgenia Medvedeva, Russian Nationals