"There's only one Homeland. They will understand it, but it will be too late." Russian specialists about Davis/Smolkin not coming to Grand Prix
Posted on 2022-11-08 • 1 comment
Coaches and all our favorite experts on Diana Davis and Gleb Smolkin missing the grand-prix stage in Moscow.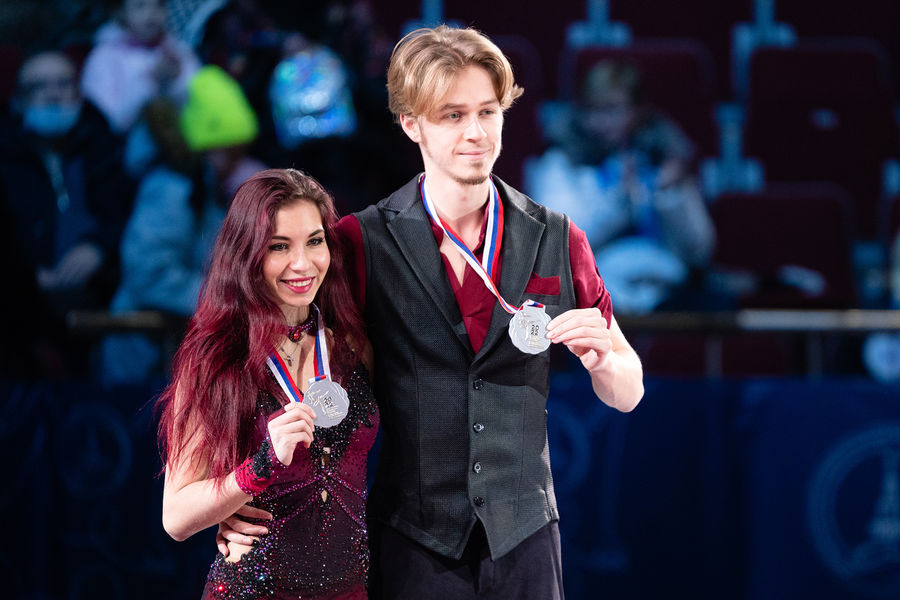 Davis / Smolkin won't participate at the Russian Grand Prix in Moscow and journalist called everyone who still pick up the phones to comment on this situation.
Tatiana Tarasova: They train in the USA, it's hard to fly from there and it's hard to return back too. Because of this, they will not be in Moscow.
So, it's not worth waiting for them [at the stage] in Perm? There is hope.
source: Metaratings
Irina Rodnina: Ask their mom-coach why Davis and Smolkin don't compete at the Grand Prix. I don't care about this pair at all.
source: Sport24
Ilia Averbukh: We are waiting for the guys. Undoubtedly, now they are leaders. I saw their programs in training, I really hope that they will come to the Russian Nationals. There is something to look forward to. The program is interesting.
source: Sport24
Renat Laishev: This is their choice, a personal matter. Well, they don't want to come, okay, but I feel sorry for them. We have a deep field of talented skaters, we have quite enough of them.
I just feel sorry for them. There's only one Homeland. They will understand it, but it will be too late. And in general, this is not such an outstanding pair to talk about them a lot.
source: MatchTV
Related topics: Diana Davis Gleb Smolkin
One response to ""There's only one Homeland. They will understand it, but it will be too late." Russian specialists about Davis/Smolkin not coming to Grand Prix"