"The word that unites everything that happened is "overcoming"." Tutberidze and Gleikhengauz about Shcherbakova's victory at the Russian Nationals
Posted on 2020-12-27 • 1 comment
Eteri Tutberidze and Daniil Gleikhengauz about Anna Shcherbakova's participation and victory at the Russian Nationals despite health difficulties after pneumonia.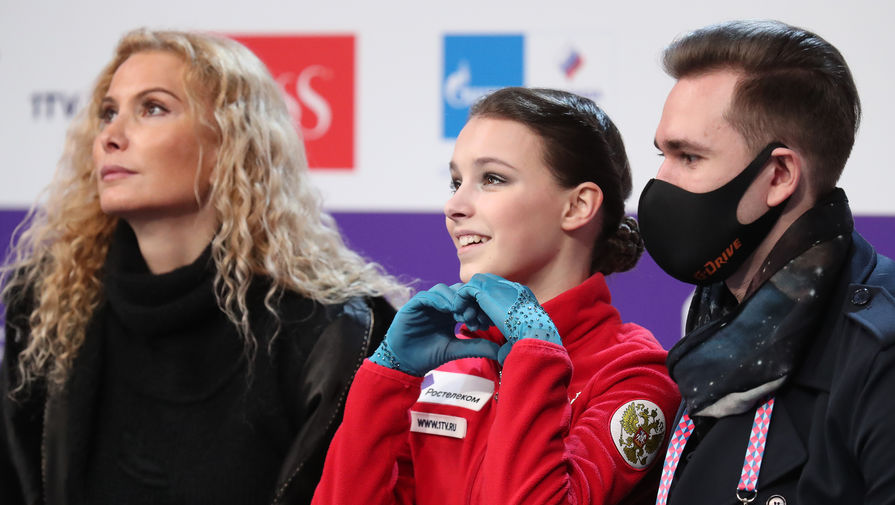 Daniil Gleikhengauz: I think you can see how devastated we are. All three girls did not make a single mistake. Did they? Well, we didn't see that …
We were ready for Anya to withdraw. So that she didn't think that there is something terrible about it. But I also understood: even if she was offered, she still would not agree.
source: Channel 1, text version sports.ru
Eteri Tutberidze: The word that unites everything that happened is "overcoming". For me, it was overcoming of the physical and moral state, because it pressured – it was difficult for us.
We are glad, this is a big compensation for the work done, for the nerves that we spent a little.
For Anya, this is a heroic act. I would also like to mention Kamila, who also overcomed her nerves. Both showed the best skating of the season.
As for Anya, we decided not to make a decision till the last: watch the training, warm-up, the state before the performance. Yesterday, before the short program, there was such a state that I understood: we won't be able to skate the free program like this, head was spinning, she didn't feel well.
We probed, tried to talk to her mother, and to convince Anya that it was not necessary. But probably that's about sport.
source: Channel 1, text version sports.ru
Related topics: Anna Shcherbakova, Daniil Gleichengauz, Eteri Tutberidze, Russian Nationals
One response to ""The word that unites everything that happened is "overcoming"." Tutberidze and Gleikhengauz about Shcherbakova's victory at the Russian Nationals"