"The situation is extremely dire. There's only one alternative left – the Armenian Nationals. But compared to the Worlds this is ridiculous." Russian coaches about sanctions and cancelation of Rostelecom Cup
Posted on 2022-04-25 • 9 comments
Russian coaches about ISU sanctions and cancelation of Grand Prix stage in Russia.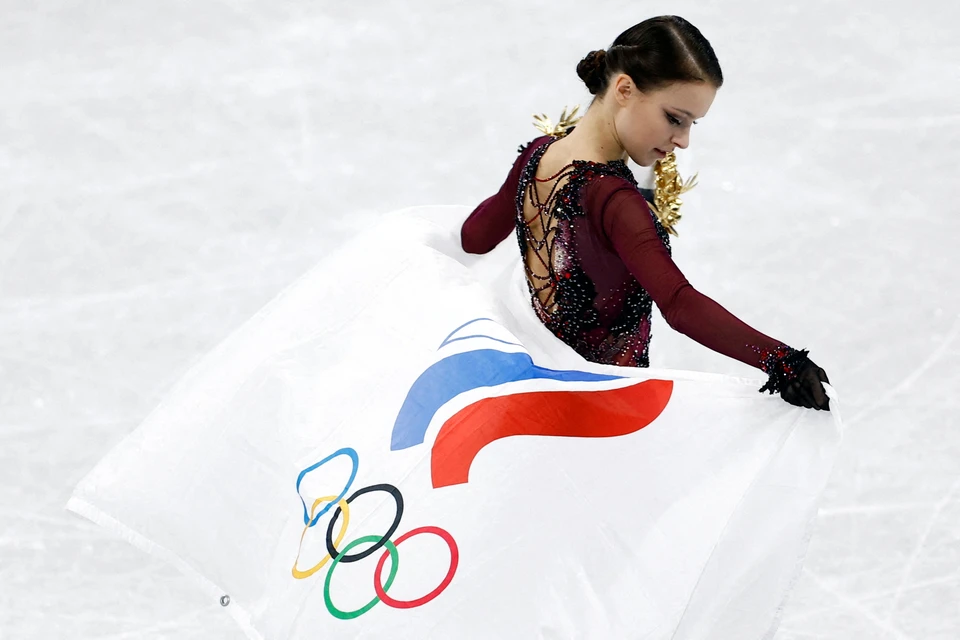 Ilia Averbukh: Very sorry. But in the current environment of pressure on Russian sports, this was an expected decision. We have stages of the Russian Grand Prix, domestic competitions, stages of the Russian Cup, we will prepare and compete.
We are at a very high level in the world of figure skating, so we can compete even among ourselves and the level will not suffer.
The absence of Russian figure skaters at international competitions levels out the victories of foreigners, since these competitions become inferior, we can talk about this.
Athletes must compete, sports must be out of politics, everyone must be in a state of competition with the best of the best.
Alexander Zhulin: The situation is extremely dire. There is only one alternative left – the Armenian Nationals (which will be held with the participation of Russian figure skaters – ed). But compared to the World championships, this is, of course, ridiculous.
The consequences of such a decision would be dire. This will affect all figure skating. World championships without Russian athletes are a pitiful semblance.
But now there is a general policy to destroy Russia as such, there is no time for figure skating.
About cancelation of the Russian Grand Prix
Alexander Zhulin: Of course, this is an expected decision. To be honest, I don't know what to do next and how to organize alternative competitions. I will go to work and train.
We'll get ready somehow. Everything is bad. Plans for my athletes? So far I don't know what to do.
source: sport24.ru, rsport.ria.ru
Tatiana Tarasova: The ISU decision is a real stupidity and helplessness. I am very upset. I'm sorry that our skaters were deprived of the opportunity to compete.
ISU break the fate of the most talented boys and girls in the world. Such unfair decisions are killing the Russian school of figure skating. Domestic competitions will never be able to compensate for international ones.
I take this news very badly, it is very wrong.
I didn't know that there were sadists in the ISU and I didn't think that everything would come to such an extent.
There are stupid people in the ISU who do not want to understand anything and do not help athletes.
source: championat.com, mrtaratings, matchtv.ru
Irina Slutskaya: It was not a surprise, we were ready for such decisions. But our federation today takes care of its athletes. There will be many competitions on the calendar where our guys can take part. Let it be so for now.
What can we do now? We live in such circumstances now. As my psychologist told me, circumstances do not adapt to themselves, you need to adjust them for yourself. The business of athletes is to compete, the business of the federation is to make sure that their athletes do not lose shape.
The main thing for us now is not to give up and be in sports. An athlete is also a person who has to do his job, you have to go further, develop, do not stop.
source: tass.ru
Evgeni Plushenko: I have been ready for this for a long time. I think everyone else too. We should not have any illusions now that we will be given any international competitions. Our athletes must continue to train.
We need to make high-level competitions within the country. Hope everything changes soon. Should we sue in the Court of Arbitration for Sport (CAS)? This is a question for the federation.
source: sport-express.ru
Related topics: Alexander Zhulin, Evgeni Plushenko, Ilia Averbukh, Irina Slutskaya, Tatiana Tarasova
9 Responses to ""The situation is extremely dire. There's only one alternative left – the Armenian Nationals. But compared to the Worlds this is ridiculous." Russian coaches about sanctions and cancelation of Rostelecom Cup"