Tatiana Tarasova: "Well done Liza, a great sportswoman has grown"
Posted on 2020-11-25 • No comments yet
Tatiana Tarasova about Alexandra Trusova, Mikhail Kolyada and Elizaveta Tuktamysheva at Rostelecom Cup 2020.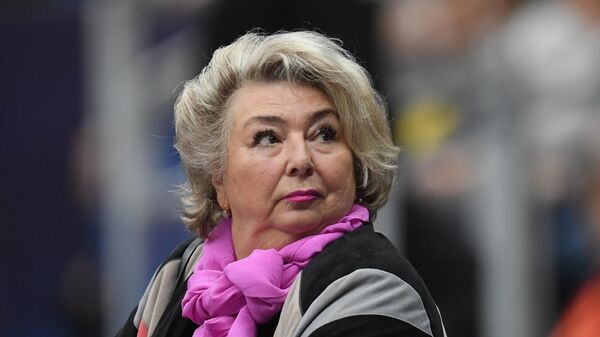 About Alexandra Trusova
Tatiana Tarasova: She has a coach, whose name is Evgeni Plushenko, and he should be asked about the reasons for such a performance. I'm Sasha's fan, I love her, but at the same time I can perfectly see that she underrotated the jumps.
Tatiana Tarasova doesn't share the opinion that Trusova's mistakes were caused by the fact that in training she began to pay more attention to choreography and skating skills.
Tatiana Tarasova: I disagree with that, everyone has their own problems and we need to work on them."
source: tass.ru
About Elizaveta Tuktamysheva
Tatiana Tarasova: I am very happy for Liza and Alexei Nikolaevich [Mishin]. They had years of rising and years of oblivion. Now they have learned and made the maximum program, if Liza is also able to do a quadruple toe loop, she will be unbeatable. Well done girl, a great sportswoman has grown.
source: tass.ru
About Mikhail Kolyada
Tatiana Tarasova: I am so happy for Alexei Nikolaevich, all the coaches thank him for restoring Misha. This is such a small-scale work. If only he had switched to him early…But we are where we are.
source: tass.ru
Related topics: Alexandra Trusova, Elizaveta Tuktamysheva, mikhail kolyada, Rostelecom Cup, Tatiana Tarasova