Tatiana Tarasova: "This is not a replacement, but a necessary measure. It's good that we have someone to replace Kolyada with. Nobody has lost anything. This year Misha does not shine."
Posted on 2022-01-25 • 1 comment
Alexei Mishin, Tatiana Tarasova, Natalia Bestemianova and other specialists commented on the news that Mikhail Kolyada won't perform at the Olympics.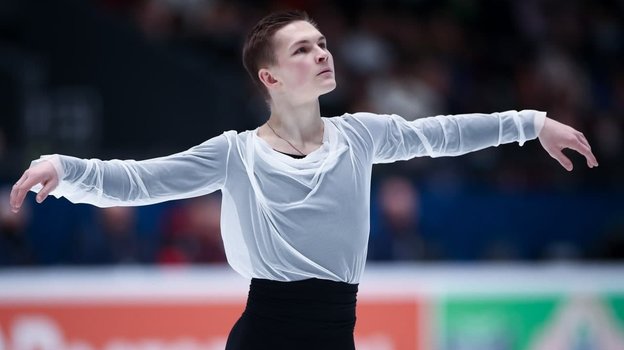 Kolyada was tested positive for covid before flying to the training camp in Krasnoyarsk and has been replaced by Evgeni Semenenko.
President of the Russian Figure Skating Federation (FFKR) Alexander Gorshkov: Mikhail Kolyada was tested positive with coronavirus, so we urgently had to replace him with EvgenI Semenenko.
Now there's such a situation in the world that no one is safe from this. We are very sorry, but nothing can be done.
source: championat.com
Alexei Mishin: The prerogative and the right to announce the national team for the Olympics belongs to the federation and the Russian Olympic Committee. That's all I can say.
Personal coaches are not entitled to comment on the decision of the Olympic Committee and the Russian Figure Skating Federation.
Has Kolyada's injury worsened? No comment.
source: sport24.ru
Tatiana Tarasova: This is not a replacement, but a necessary measure. Kolyada got sick. It's good that we have someone to replace him with. Nobody has lost anything. This year Misha does not shine.
It's necessary to understand what Misha's health is like. In any case, it is a pity that we will not see Kolyada at the Olympic Games. Luck ends sooner or later. And I wish Semenenko good luck, we will cheer for him.
source: rsport.ria.ru and sport-express.ru
Natalia Bestemianova: Of course, this is a big loss for the team.
Prospects for Semenenko? If he skates clean, he will be in a fine place. But he hasn't skated clean lately. God bless him and good luck.
You just killed me with this news. I thought that Kolyada was preparing and would be all fine. I feel very sorry for him.
Kolyada has tested positive for coronavirus. Athletes have been filling a health diary for two weeks before leaving for China. Now, when it became known about the positive test, Mikhail will not be able to go there. It's a pity. This is very sad news.
But let's hope that Semenenko will get together and skate with dignity. Evgeni was lucky – this is his chance.
source: championat.com
Related topics: Alexei Mishin, Evgeni Semenenko, mikhail kolyada, Natalia Bestemianova, Tatiana Tarasova
One response to "Tatiana Tarasova: "This is not a replacement, but a necessary measure. It's good that we have someone to replace Kolyada with. Nobody has lost anything. This year Misha does not shine.""