Stanislava Konstantinova about leaving Plushenko's Academy: "The reasons are organizational aspects of the training process."
Posted on 2021-01-13 • No comments yet
Stanislava Konstantinova left Evgeni Plushenko's Academy and parted with her coach Alezander Volkov.
Stanislava and her former coach commented on this decision.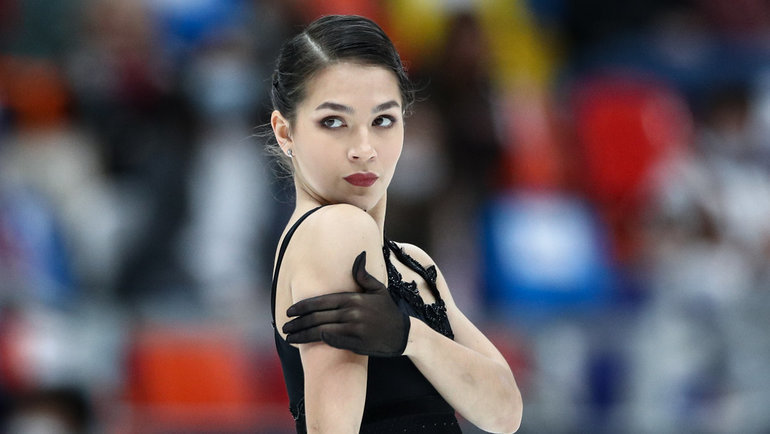 Stanislava Konstantinova: I stopped working with the Evgeni Plushenko's Academy and Alexander Volkov's group. The reasons are organizational aspects of the training process. Some changes have taken place and conditions are no longer comfortable.
We keep great relations with both Alexander Sergeevich and Evgeni Viktorovich. Many thanks to them both for their support and for bringing me back to sports. I'm grateful to the choreographer Martine Dagenais for the wonderful programs and kindness.
I would like to note the hospitality of the Volkovs' coaching tandem: in a pandemic, when everything was closed, part of our group lived and trained in their house at their invitation. It's worth a lot.
Also, many thanks to Evgeni Viktorovich, he is a real pro and leader. Special thanks for the invitation to the Swan Lake show. It was an unforgettable experience.
I will continue training and competing. I hope that everything will still work out and will be interesting. I can't say anything yet about where I will train next.
source: sport24.ru
Alexander Volkov: Stanislava left our team. She left the academy. We are sorry, we wish her success.
source: Instagram account of the group.
Alexander Volkov: Stasya said in early January that she had decided to leave. We understood each other, we parted well.
I think the reason for her leaving is mainly because we have less time for ice training at the rink.
source: rsport.ria.ru
Related topics: Alexander Volkov, Evgeni Plushenko, Stanislava Konstantinova