Russian Nationals 2019: ladies short program [short comments]
Posted on 2018-12-21 • 1 comment
Russian Nationals 2019. Ladies short program. Some comments from the girls.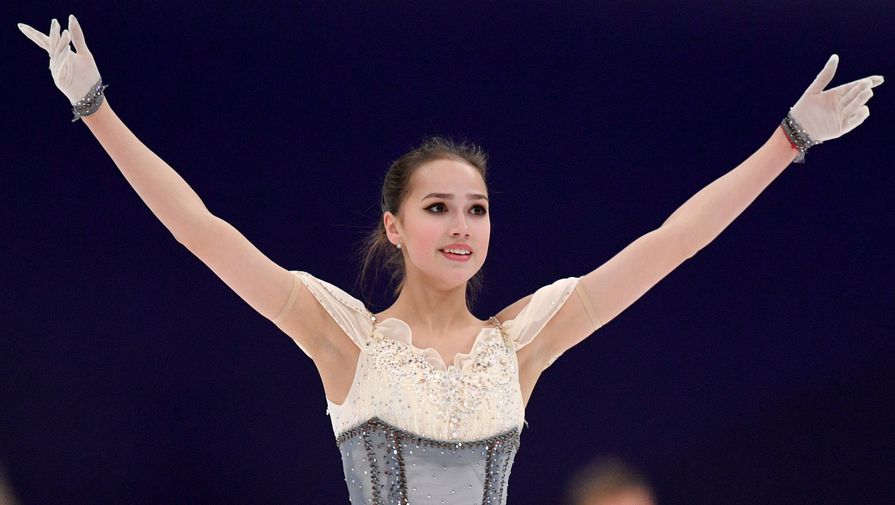 Polina Tsurskaya (11th place after SP):
– I didn't have any huge tasks, I just needed to cope with myself. It's not just Russian Nationals, it's a fight with yourself. Maybe it's a bit easier, there's no such responsibility, but it's still difficult. I was very nervous, I was upset after failures, I was losing faith in myself, but such competitions, like today, add me confidence and help to move on and fight.
by tass.ru
Sofia Samodurova (6th place after SP):
– I was a bit nervous, but I was able to cope with nerves and show good, solid skating. The coaches praised me, they said that with each competitions I perform better and better.
Participation in the Grand Prix Finals was a very great experience. I think after the Final, where I was able to skate both programs well, I felt a lot more confidence. After Vancouver the acclimatization wasn't easy, I still can't sleep at night. It must have been two days when I slept well, but now everything is fine.
Alena Kostornaya (3rd place after SP):
– In general, I'm happy with my performance – both jumps and spins have turned out well. Unfortunately, there was a mistake on the step sequence, but I will work on it.
Is my music similar to the Medvedeva's program? When I heard it for the first time, I remembered that I've heard it somewhere. Then Evgenia didn't manage to do the program to this music, so why not try it, the music is fresh.
Alexandra Trusova (2d place after SP):
– I want to skate my programs clean, because I'm not qualifying anywhere. Every time I set a task to fight with myself, to skate clean. I don't really like slow music, I like to skate to strong, energetic music.
I really enjoyed skating at senior competitions, I've been wanted to try for a long time. The audience is very supportive. Seniors skate differently, they are of a higher level.
by tass.ru
Alina Zagitova (1st place after SP):
– I wasn't much nervous at the warm-up, but I didn't feel my body completely. There was unusual feeling that my arms were on one side and my legs were flying the other way.
We worked a lot on the program before Russian Nationals. Recently, I've competed at the Grand Prix Final and took second place, but it didn't come as disappointment. You should be happy with a second place, because next time you may not have it.
Continuing my career after the Olympics gold? I had very few competitions, so I want to strive for new successes. In addition, it is very interesting for me to travel to competitions and meet new people.
Related topics: Alena Kostornaia, Alexandra Trusova, Alina Zagitova, interview, Polina Tsurskaya, Russian Nationals, Sofia Samodurova
One response to "Russian Nationals 2019: ladies short program [short comments]"