New free dance for Stepanova and Bukin is gonna be very dynamic
Posted on 2019-05-16 • No comments yet
Coaches Irina Zhuk and Alexander Svinin about Alexandra Stepanova and Ivan Bukin.
by Olga Ermolina and Tatjana Flade for fsrussia.ru dd.15th May, 2019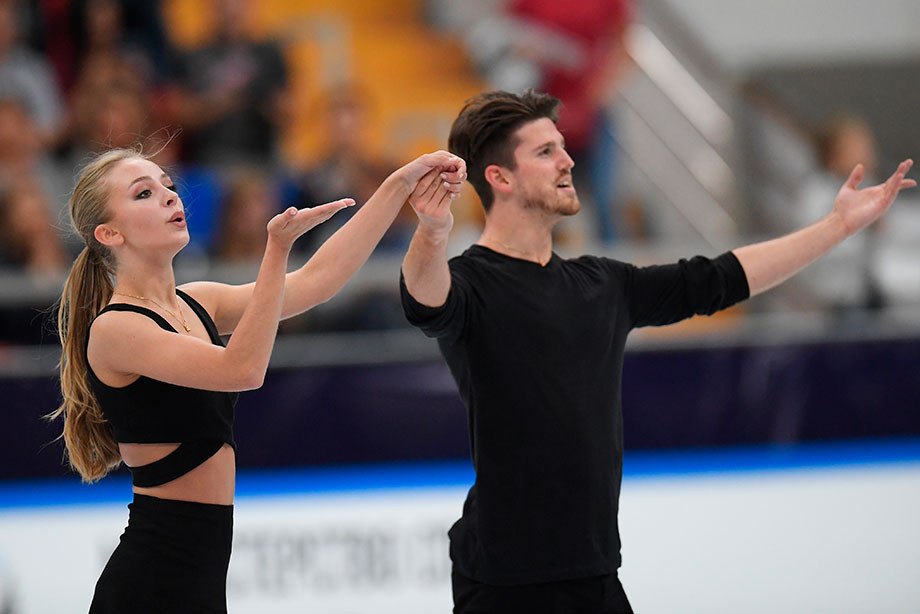 This season Sasha and Vanya spent as grown-ups. At the Grand Prix, at the GP Final, at the European and World Championships they skated great. They did everything we wanted from them. Everyone noted their progress. At the most important competitions they showed themselves as fighters.
After the European Championships, they went to the "Art On Ice" show in Switzerland, then they were invited by Ilia Averbukh to his show in Moscow, then they performed in Italy. All this helps a lot. At the "Art On Ice" they skate to a live music, do interesting programs, and we are pleased that Sasha and Vanya have experienced such an atmosphere in such a company.
Many thanks to the organizers for inviting the guys. They returned completely different, more self-confident, and this helped in the preparation for the Worlds. The organizers sent us the music in advance, to which we were supposed to do a program. We put there pieces from competitive programs, so the guys could stay in shape.
There always full stands at shows, the warm welcome of the audience. All this gives athletes a great emotional push.
At the World Championships in Saitama, Sasha and Vanya performed very well.
And I think this season will become a good springboard for our athletes. Stepanova – Bukin felt the "taste" of the pedestal. At the European Championships and at the World Championships after rhythm dance, they were in the top three. But of course, they were a little upset when after the free program in Saitama they saw their scores, scores that they had never received before, and seemed happy, but realized that they were not in the top three, because the Americans had already skated. But on the other hand, when we discussed everything afterwards, the 4th place at the World Championships is an excellent result. Before they did not place higher than 7th place. For the first time they came so close to the leaders. And they didn't just placed close, they competed with them.
Wе have already done new free dance, but this is the rough version.
This time we did a free program ourselves. We won't talk in detail about it yet. The only thing I can say is that the program is dynamic, it goes very quickly. Even Sasha was surprised: "Have we really put all the elements?" It's a pleasure to work with the guys now. This is another level, they themselves suggest a lot, listen. We have an cooperation of like-minded people. Although everyone understands that we are coaches, they are athletes, and there is no familiarity between us, but there is cooperation that goes to a new level. And the juniors look at this pair, learn, try to match. This is a great educational moment.
Related topics: Alexandra Stepanova Ivan Bukin