Mikhail Kolyada will miss the European Championships due to injury
Posted on 2022-01-10 • No comments yet
Mikhail Kolyada will miss the European Championships due to injury he got at training. Andrei Mozalev will replace him.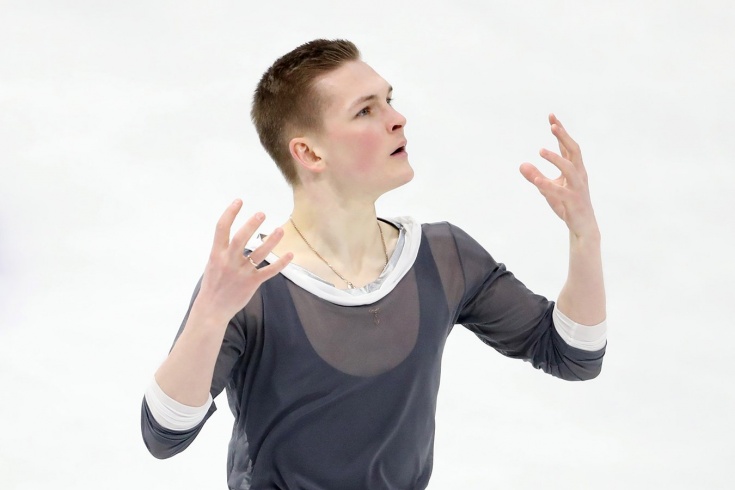 Some comments from the Russian coaches and specialists
General Director of the Russian Figure Skating Federation (FFKR) Alexander Kogan: Let's hope he won't have to skip a lot. We wish him a speedy recovery. I think there are no fears about his participating in the Olympics.
source: matchtv.ru
Alexandr Zhulin: This is a surprise for me. I feel sorry for Mikhail. I hope everything will be fine by the Olympics. As for Mozalev, we have a good and strong team for the European Championships.
source: championat.com
Ilia Averbukh: This is a loss. First of all for Mikhail himself. Last season he was very well prepared, obviously he would have taken the first place, but the championship was canceled.
This year, it was also one of the most likely chances. It is a pity that Kolyada will not be able to win the title.
Once again, I would like to support Misha. We wish him to prepare as well as possible for the main competitions of his life, the Olympic Games.
The main thing is that the injury doesn't turn out to be very serious.
source: sport-express.ru
Tatiana Tarasova: It's a pity that Kolyada is injured. But I'm very glad that Mozalecv will represent the national team.
source: championat.com
So far no comments from Alexei Mishin or Mikhail himself.
Related topics: European Championships, mikhail kolyada