Mikhail Kolyada: "Is "Tango in a Madhouse" a reflection of the current situation? This is a provocative question."
Posted on 2022-10-15 • No comments yet
Interview with Mikhail Kolyada about start of the season, domestic competitions and Ilia Malinin's quad axel.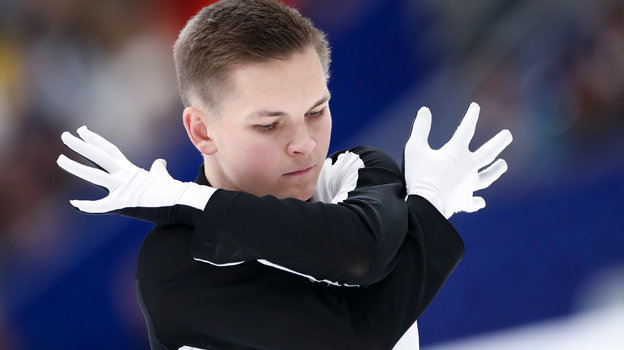 source: sport-express, championat
What do you think about your performance?
Mikhail Kolyada: Not bad. What happened with the toe loop at the beginning? I almost fell. But I didn't fall.
Who supported today in the stands? Parents, wife?
Mikhail Kolyada: I left them all at home.
How did the realization of the program go?
Mikhail Kolyada: A difficult realization, actually. This is a difficult story, it is difficult to embody it well. Dramatic story. I did not speak with Ilia Averbukh how satisfied he was with the realization of this idea. I agree with him that there is still a lot of work to be done.
How did you prepare for the program?
Mikhail Kolyada: I didn't go to a madhouse (laughs). I watched movies, parts from the ballet, various dance performances. I haven't seen the Rain Man movie. It was my idea. Just wanted to do such program.
Is "Tango in a Madhouse" in some way a reflection of the current situation?
Mikhail Kolyada: This is a provocative question. Let's not talk about politics.
You have a difficult program. How is it possible to maintain balance with the jumping part?
Mikhail Kolyada: It's difficult. How difficult? As difficult as you can imagine, something like this.
How important is this competition?
Mikhail Kolyada: I will answer like yesterday. You were not here, so I repeat. I treat every competition with trepidation.
Have you seen Ilia Malinin's performance?
Mikhail Kolyada: I admit, I saw only Malinin's axel. That's all. Cool, well done. Wouldn't I like to try a quad axel too? Let's leave the question unanswered.
How important are prize money?
Mikhail Kolyada: Let's not talk about money in polite society.
Related topics: mikhail kolyada