Maxim Staviski: "With such strong judges as Russian behind you, you need to try very hard to fall low in the final protocol."
Posted on 2022-12-07 • No comments yet
Two-time world champion in ice dance Maxim Staviski, who competed for Bulgaria, spoke about judging in figure skating, shared his opinion about the Russian coaching school in figure skating, and also compared Canadian dancers Tessa Virtue – Scott Moir with the French duet Gabriella Papadakis – Guillaume Cizeron.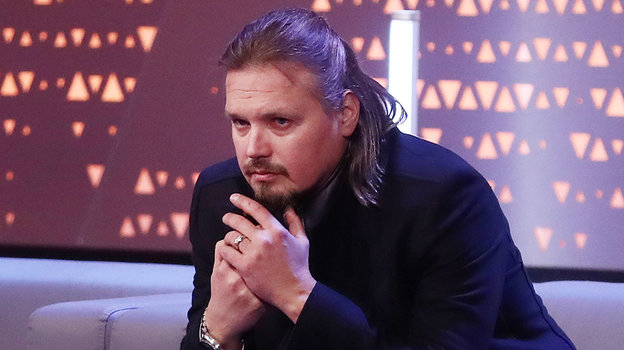 source: sports.ru by Maria Selenkova
It is believed that representing a small country in ice dance is a dead end. In such a subjective sport, it is unrealistic to fight the grands without the support of the judges. What did you lose because you represented Bulgaria?
Maxim Staviski: We have not lost anything, because in Russia, I think, it would be unrealistic to break through. And so, six months after we teamed up (with Albena Denkova), we were able to perform at the European Championships in Paris; in 2006, we won the World Championships in Calgary; and the next year, we defended the title. Beating the Canadians in Canada is something that only Russian hockey players have managed to do before us.
Winning while representing Bulgaria is much cooler for me than doing it while representing some big country. There is such a joke: It's easy to fall in love with a beautiful woman, but try to fall in love with an ugly one.
We have really done a lot for Bulgaria. We became almost legends there; everyone knows us. We never sat idly. We came up with new elements and unusual lifts. We understood that nothing would just fall into our hands.
Would you have won an Olympic medal if there had been another flag next to your names and you had skated at the same level?
Maxim Staviski: I didn't even think about it. Winning against Russia, Canada, and France, who had serious judging lobbies – that was cool!
What is a judging lobby? How does it work in ice dance?
Maxim Staviski: The more strong pairs a country has had throughout history, the more strong coaches, athletes, and judges, the higher its authority. With such strong judges as Russian behind you, you need to try very hard to fall low in the final protocol. When we beat the Russian pair for the first time, it was a great honor.
It's probably not customary to talk about it. But a certain subjectivity is understandable and even normal for any sport where there are no clear criteria. Of course, officially, there is no such thing as Russian judges directly helping the Russians. But there are certain blocks of countries, there is the concept of "befriending someone." But at the same time, if the athletes do not do their jobs well, no lobby will help them.
About the Russian coaching school in figure skating
Maxim Staviski: If we talk about figure skating, our people from the former USSR mainly work in the USA and Europe. They are, of course, trying to be softer. But if a girl gains weight at a transitional age and you don't tell her about it, then she simply won't be in sports anymore.
I believe that the Soviet system of bringing up athletes was correct. You can't pity in sports. If you are not satisfied with the coach and you do not find a common language – why continue to work? You can always go to another coach that suits you. Or you realize that this person will make a champion out of you, and then you can close your eyes to some things, grit your teeth and work.
When a coach tries to be flexible, adapt to the athlete, or please them, I don't think that this is right.
Eteri Tutberidze will certainly agree with you.
Maxim Staviski: I quite often visited her skating rink and worked with her daughter. And I never saw any rudeness. I have no doubt that there is some rigidity. But Eteri is a great coach who prepares champions. And those who are trying to accuse her of something, let them first achieve the same success, and then open their mouths. Otherwise, it looks like envy.
About ice dance not being very clear to the viewer
They say ice dance should be removed from the Olympic program. Nothing is clear; everyone skates about the same, and the judges arrange pairs more in order of authority than in terms of performance.
Maxim Staviski: Well, there is a commentator to help the audience understand what is happening on the ice…
Not all commentators understand ice dance.
Maxim Staviski: I'll tell you more, even not all coaches understand the modern rules. I had such an experience, I commented on Eurosport. This, in fact, is very difficult: to maintain a balance and not take the viewer completely into the wilds. You can explain that athletes extended their lift and the judges deducted points for it, but explaining the changes in the edges is already excessive.
I cannot say that I fundamentally disagree with the thesis that ice dance has become more boring. Similar elements, similar styles of music – it is much easier to copy than to invent your own. Let's say there is a certain element, and the judges give it level 4. So why bother? It is better to repeat it from program to program. There's also an original choreographic lift that reflects the music style but is only level 2 or 3 and no one will need it.
But on the other hand, I understand the tasks of the current rules. The goal was to make the judgment as objective as possible by creating certain criteria. But it turned out that Papadakis / Cizeron did something; everyone liked it, and everyone began to make programs in the same style. Although personally, I put Virtue / Moir above their pair.
Why?
Maxim Staviski: The program that Cizeron performs, Moir will learn and do in half an hour. But on the contrary: what Virtue and Moir do, Papadakis and Cizeron will never do. Canadians are real geniuses. And the French are just talented skaters who have found their own style.
Related topics: Eteri Tutberidze, Gabriella Papadakis Guillaume Cizeron, Maxim Staviski, Tessa Virtue Scott Moir