Matteo Rizzo: Javier Fernandez is one of my skating idols, so I also wanted a flamenco program
Posted on 2020-05-06 • No comments yet
Short interview with Matteo Rizzo after European Championships 2020.
Matteo commented on his performance at the European Championships, told which skater inspired him to choose flamenco, told about ice dance, music and the Colosseum.
by Olga Orlova for blossomonice.com dd. 4th May 2020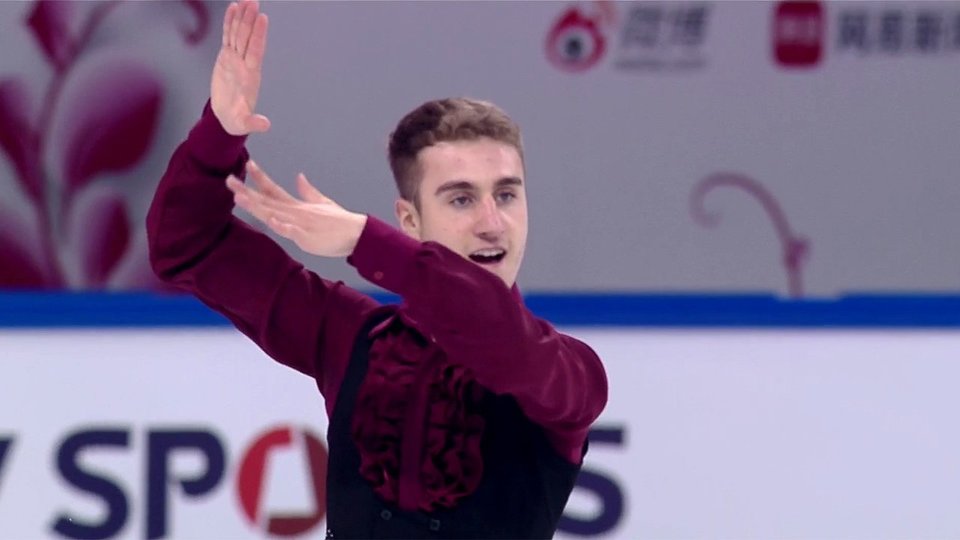 At the European Championships in Graz, not everyting worked out, nevertheless you got into the top five with quite serious competition. What do you think of your performance?
Matteo: Well, of course, it were not my best performances. Honestly, the main thing in the free program for me was to finish the program, because I understood that with two serious mistakes (fall on a quad toe loop and a double lutz instead of a triple – ed.) it was hard to count on serious result. This season was not easy for me from the very beginning, but, in principle, I was ready for this. I hope that next season will be easier.
In one of your interviews you said that you always take an active part in choosing ideas for your future programs, that you are also engaged in cutting music. Please tell us more about this.
Matteo: Yes, I choose music for myself. Of course, I consult with coaches, but the choice is always mine. As for cutting music, usually my dad and I do it. Usually, I propose some general idea, and he already put them into practice. First we always compose three or four options and only then we make the final choice. I think, knowing from inside how it all works, how music is cut, helps me a lot to show an artistic image.
This year my free program is flamenco. This style is very close to me. In addition, many people know that one of my skating idols is Javier Fernandez. He had a flamenco program, and I wanted to do something similar.
In general, flamenco is considered a solo dance, where there is no dialogue with a partner. It can be said that it's ideal for single skating. But I know that your parents are former ice dancers, and your sister also did ice dance. Have you ever thought trying ice dance?
Matteo: No, never. I always wanted to be a single skater.
Well, you probably at least tried to skate in pair with your sister, just for fun?
Matteo: No. No, no and no (smiles). Never. I was always engaged in single skating and I see myself only in this.
The last question. You live and train in Italy, do you have a favorite place there?
Matteo: My favorite city is Rome. I was born and raised there. This is a beautiful city that definitely should be visited. And the most favorite place is the Colosseum.
Related topics: Matteo Rizzo