Marina Zueva: "Decision not to send Muramoto-Takahashi to the Olympic Games is unfair and doesn't correspond to the new reality"
Posted on 2021-12-30 • No comments yet
Marina Zueva, coach of Daisuke Takahashi and Kana Muramoto, told how the absence of foreign coaches and athletes at the competitions affected the results of the Japanese Nationals.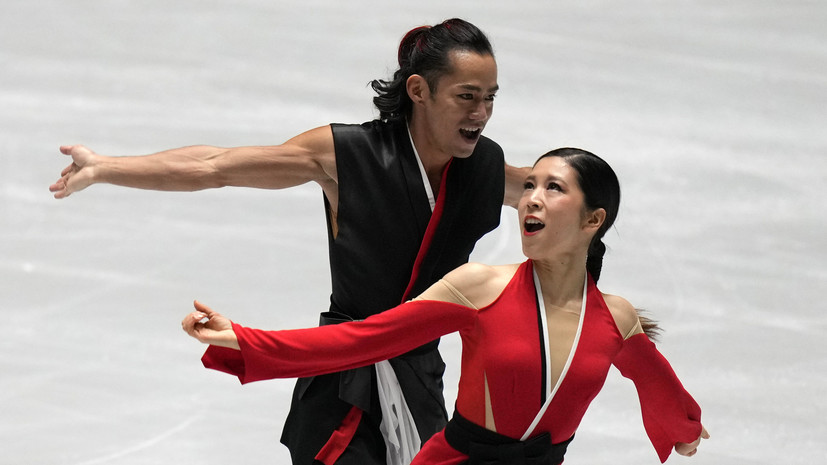 source: russian.rt.com
Marina Zueva: On November 30, Japan passed a law prohibiting the issuance of entry visas to foreigners, which is why the Grand Prix Final was canceled. This also affected the national championships: two pairs could not compete in ice dance, in one of which the partner is Canadian, and in the other – American. Misato Komatsubara and Tim Koleto (they became Japanese champions for the fourth time – ed) arrived in advance with their Japanese coach, who is part of the Montreal coaching staff and comes with these skaters to the national championships every year, but I didn't get a visa. And it turned out that the two pairs who claimed to win were initially in unequal conditions, since I wasn't given a visa. In our sport, it's a big problem to compete without a coach.
Marina Zueva also said that her athletes fell during the partial step sequence, respectively, the step sequence was not counted and Takahashi – Muramoto lost about five points to their rivals.
Marina Zueva: This is a shame, because during the whole season they won against Komatsubara-Koleto at all the competitions. Daisuke and Kana skated the free program perfectly, won, but still remained second in total score. And the federation made a decision (not to send Muramoto-Takahashi to the Games in Beijing – ed), guided by the rules that were approved many years ago. I do not think that this is fair, because the pandemic has changed too much in our lives, and even the International Skating Union in this regard has adjusted a number of its own rules. For example, last year no one received rating points. But according to Japanese rules, the selection for the Olympic team is based not only on the current results, but also according to the last year rating. But my pair didn't perform at all last year. And it turned out that the decision was absurd and does not correspond to the new reality. Not to mention the fact that the skaters did not really perform in equal conditions. They were taken to the competitions by coaches who once worked with figure skaters in single skating. It is a pity that no one paid attention to this and did not take into account when it was decided who to send to the Games. For now, my athletes are listed as substitute.
Related topics: Daisuke Takahashi, Marina Zueva