"Kostornaia tries to blame her failures on the "Tutberidze conveyor." Part 2 of the interview with Gurgen Vardanjan
Posted on 2023-06-20 • No comments yet
Translation of the second part of the interview with ex-sport director of the Hungarian Figure skating federation Gurgen Vardanjan.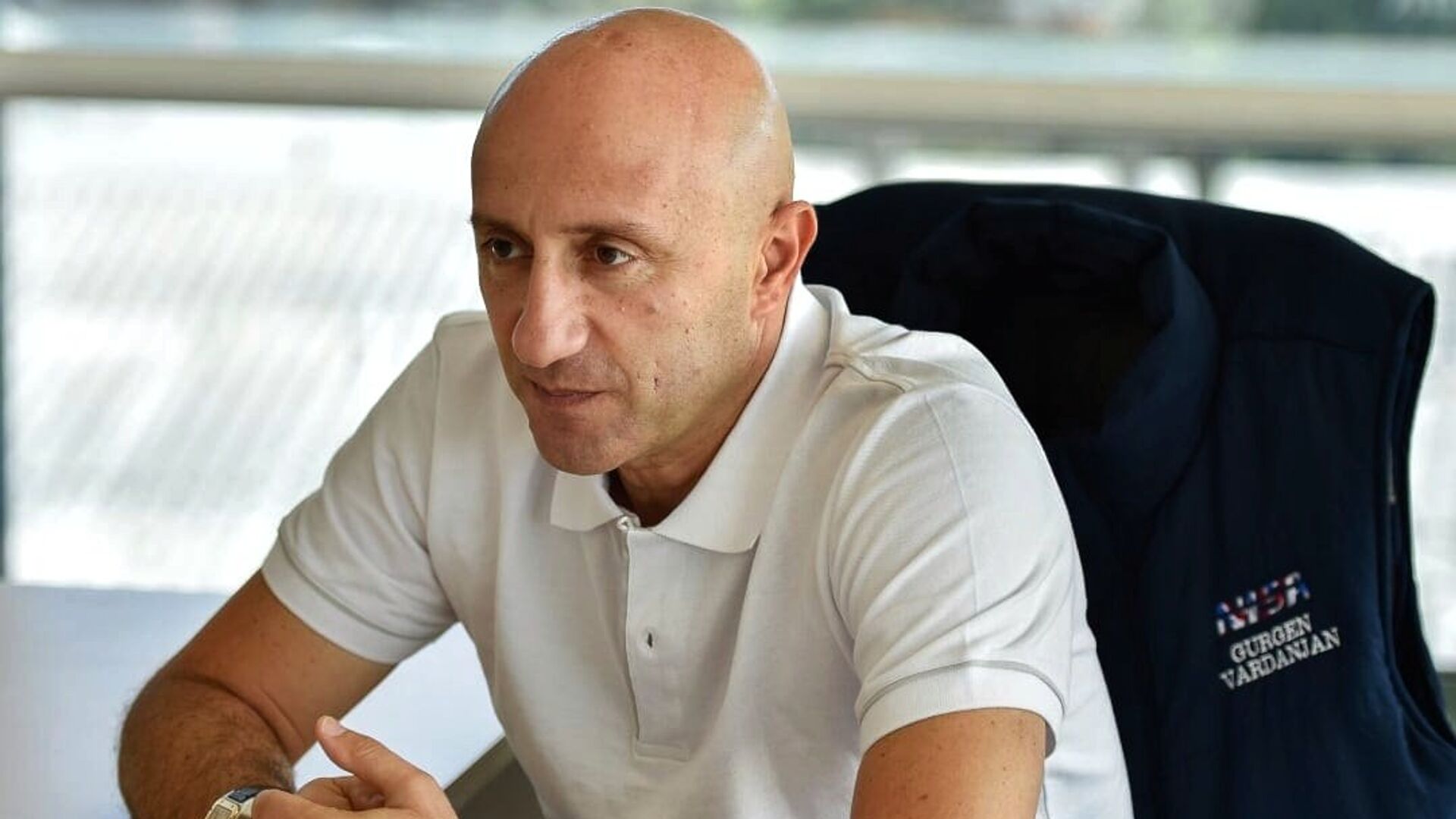 source: Metaratings dd. 14th June by Norik Serobyan
Link to the first part: "Parents of skaters who skated poorly inflated the story with naturalized Russian athletes" Gurgen Vardanyan on leaving the Hungarian federation
In the second part of the conversation, the discussion turned to Russian figure skating. And Vardanyjn shared:
how foreigners react to the absence of Russians;
why Valieva continued to compete after the Olympics;
whether we should expect Trusova's return;
what Kostornaia does wrong;
why he wouldn't change citizenship if he was a Russian athlete.
This year, the Hungarian team participated in the European and World Championships where the Russian team was absent. Did you feel a significant drop in the level of competition due to the absence of Russians?
Gurgen Vardanjan: Of course, it was strongly felt. Many specialists, participants, and simply figure skating enthusiasts talked about it. The level of figure skating dropped significantly, and I don't like it. In the times when all countries participated, the quality and level of competition were growing.
How do foreigners react to competitions without Russians?
Gurgen Vardanjan: Their reactions vary completely. Some say it's right, while others believe it would be better if Russians were competing.
Were you more interested in watching the European Championships or the Russian Championships?
Gurgen Vardanjan: I'm naturally interested in watching the European Championships because Hungarian athletes whom we have worked with participate there. And at the Russian Nationals, I see many incredibly talented athletes who skate beautifully and achieve high results.
This season had many commercial tournaments like the Russian Grand Prix, the Jump Tournament, and the Channel One Cup. Can we say that the absence of international competitions in Russia was not felt?
Gurgen Vardanjan: It would be impossible to say that. All athletes train to compete in international tournaments, but the Russian Figure Skating Federation did everything possible for athletes to have the opportunity to compete and showcase their skills. I think it went very well. However, international competitions cannot be completely replaced by this.
Can the Russian Nationals and the Grand Prix Final be compared to the recent European Championships or the World Championships in terms of the level?
Gurgen Vardanjan: In terms of organizing competitions, it's impossible to compare because the organization of competitions in Russia was at a very high level, as my colleagues have told me. Competitions in Russia are organized perfectly, which is almost unimaginable in the world. People may say different things, but everyone in the world knows that they are far from the level of Russian organization. The scores of athletes in Russia were also so high that they can't even be compared to the European Championships.
In the past season, Shcherbakova and Trusova did not perform at a high level after the Olympics, unlike Valieva. How does Kamila find motivation?
Gurgen Vardanjan: Valieva simply loves figure skating too much; it brings her immense pleasure to skate and compete. Her approach is slightly different from others. I think she is not tired; she has a strong desire to continue performing and showcasing her skills.
Was Valieva able to cope psychologically with the situation at the Olympics?
Gurgen Vardanjan: She certainly went through it, but there is still an aftertaste. It was a difficult situation, and I believe it was very, very tough for her. Her start at the Olympics didn't go well, although she was wonderfully prepared. I think she wants to show everyone her abilities and the beauty of her skating.
Can Valieva end her career if she receives a long-term disqualification?
Gurgen Vardanjan: If it's a long-term disqualification, it will be difficult for her to wait for a long time.
Can we say that she still gained something after this whole story because she became a national hero?
Gurgen Vardanjan: I think it's incorrect to say that. The doping scandal cannot bring fame; it was simply support for a young girl who found herself in such a situation. She earned her fame not through that but through her performances.
Trusova hasn't performed at a high level after the Olympics; she probably doesn't think about continuing her career?
Gurgen Vardanjan: Sasha is a fighter and a very good athlete. I hope she will compete in the next season. Of course, it's very difficult to miss an entire season at that level and come back, but I believe it's possible in her case. Sasha has the potential, although for another athlete, I might have said they couldn't.
Many fans are convinced that Shcherbakova and Trusova will follow in Zagitova's footsteps.
Gurgen Vardanjan: They are young athletes who competed at a very high level. A year will pass, and they will decide what to do. I'm not sure if the girls will take that path, although why not? They are very smart and talented.
Trusova and Shcherbakova didn't make it to the Russian national team for the upcoming season. Considering that they haven't competed internationally, was this decision expected?
Gurgen Vardanjan: The Figure Skating Federation of Russia makes decisions based on the season's results. Since they haven't competed in competitions, it's logical at the moment.
Does Alena Kostornaia have prospects in pair skating?
Gurgen Vardanjan: A skater like her cannot lack prospects. It depends on her and how well they can work together with a partner. Pair skating is one of the most challenging disciplines. It's still too early to make an assessment as only a short period has passed since the transition.
Could others follow her example?
Gurgen Vardanjan: Of course, because you're not born an immediate pair skater.
Kostornaia gave a major interview where she spoke negatively about Tutberidze's team. Does she have the right to make such statements about people without whom she wouldn't have achieved anything?
Gurgen Vardanjan: I have a very negative and disapproving attitude towards that. The coaches that Alena worked with gave her a lot. As a coach, leader, and former athlete, I find it unacceptable. I haven't read the interview, so I can't provide a complete assessment.
Kostornaia said in an interview that Tutberidze's team works like a conveyor…
Gurgen Vardanjan: If she could achieve the same results as before, there wouldn't be any problems. Kostornaia failed to maintain her form and a position of a top figure skater. These are resentments, and she tries to blame her failures on someone, on the "Tutberidze conveyor." Those who skate well are at the top. Those who don't rest or retire.
What do you think about the decision of the ISU to raise the age minimum for female figure skaters?
Gurgen Vardanjan: I disagree with it. I don't understand why 14-year-old girls can play for the senior national team in water polo, but in figure skating, they can only participate in senior competitions from the age of 17. The ISU is one of the few federations that raised the age minimum. What about the others? Gymnastics, swimming? I think they should have kept it at 15. If they really wanted to change it, they could have made it 16.
Will this benefit young figure skaters, allowing them to compete longer instead of ending their careers at 17?
Gurgen Vardanjan: That's not true because they will have to stay in juniors until they're 17. The ISU calendar doesn't have many junior competitions. For example, seniors have Challengers, Grand Prix, the World Championships, and the Continental Championship, while juniors only have the World Championships and Grand Prix. If there were other tournaments, perhaps I would say it would be beneficial.
It is crucial to provide an adequate number of competitions for juniors as well to keep them interested in continuing to skate. All these competitions should give ranking points, just like in the senior category.
Tutkamysheva remains at the top and doesn't retire; she achieves podium finishes. How does she find motivation?
Gurgen Vardanjan: Liza is a separate story. She is a talented athlete, and they are few and far between in the history of figure skating. She loves this sport and enjoys working, which is why she is still performing at a high level. Judging by how Tutkamysheva skates and performs now, I don't think there are any reasons for her to retire. She will continue delivering her best performances.
Who was the revelation for you this year? Adelia Petrosyan? What is her phenomenon?
Gurgen Vardanjan: Yes, she has been consistently performing well this season. She is extraordinary; everything works for her. Many Russian girls can execute similar elements, but the way she presents them… It's just pleasant to watch. Incredibly natural. Such precise, clean elements, graceful and light skating. But there are many girls who will showcase the same kind of skating.
Can we compare the rivalry between Akatieva and Petrosyan to the rivalry between Medvedeva and Zagitova?
Gurgen Vardanjan: I think it's inappropriate to do so at the moment. We don't know how Akatieva and Petrosyan will compete against each other on the international level; there might be a different kind of excitement there. It's also a very serious rivalry, and it would be interesting to see how it unfolds.
Considering Adelia's young age and lack of international competitions, how would you evaluate the possibility of her continuing her career representing the Armenian national team?
Gurgen Vardanjan: It's a very complex question. It should be her own decision, her parents', coaches', and the Russian Figure Skating Federation's decision.
Recently, Metaratings.ru reported that gymnast Artur Dalaloyan and figure skater Artur Danielian declined to switch to the Armenian national team. What can they gain in Russia without international competitions? Is it a question of money?
Gurgen Vardanjan: Everyone makes their own decision. It's not just a question of money; there are many factors involved.
Can any of the top Russian figure skaters change their citizenship?
Gurgen Vardanjan: Anything is possible, but I don't think so. If I were an athlete and faced such a situation, I wouldn't do it regardless of which country I represented. If I represent my country, be it Germany, France, Russia, or Hungary, and I lose the opportunity to compete in international competitions, I wouldn't take advantage of it. I am a person dedicated enough to the sport and the country where I live and work.
What is the prevailing sentiment in the ISU, and to what extent can the federation be independent in making decisions regarding the participation of Russians?
Gurgen Vardanjan: The sentiment varies; there are different people with different perspectives within the organization.
The ISU extended the suspension of Russians. How expected is such a decision, considering that just a day before, ISU issued a statement about declining revenues due to the suspension of Russians?
Gurgen Vardanjan: The ISU is waiting for a decision from the IOC. They won't make a decision independently.
Can we say that maintaining the level in figure skating is easier than, for example, in football, where there is direct confrontation with opponents?
Gurgen Vardanjan: I wouldn't make that comparison. Today's football and the one from the 1970s-80s are two completely different sports. The same applies to figure skating.
Are you familiar with Roman Kostomarov?
Gurgen Vardanjan: Yes, I have known Roma for a long time, ever since he was competing as an athlete. He is an outstanding figure skater. He will overcome and endure all the hardships that have come his way. He is very, very strong. I have high hopes for Roma.
What should this story, where Kostomarov performed with a fever, teach show organizers?
Gurgen Vardanjan: Everyone should prioritize health first and then think about competitions and shows to avoid making rash decisions that can lead to serious consequences.
Are you aware of the situation with Evgeni Plushenko's sharp criticism of judges after the Junior Nationals? Tarasova supported him, and Tatiana Anatolievna was suspended from commenting on Channel One.
Gurgen Vardanjan: I haven't seen what specifically happened there, so I can't give an assesment. When I skated myself and when my athletes skated, the judges didn't assess things in the same way – we had to become even better and perform at a higher level. I will meet with Zhenya and ask him about this situation.
Plushenko now has only one top-level female skater left – Muraviova, as well as junior skaters. What are his prospects as a coach?
Gurgen Vardanjan: The girls came to him as already accomplished athletes, but he can still teach them a lot. I believe that Plushenko is a talented coach.
Plushenko stated that he would not communicate with the press for at least a year after the judges' incident, and his wife Yana Rudkovskaya confirmed the same. Can you understand their position?
Gurgen Vardanjan: I also decided not to give interviews, and if I do, only to those who did not interfere in that disgusting story with the crazy mother in Hungary.
Related topics: Alena Kostornaia, Alexandra Trusova, Anna Shcherbakova, Evgeni Plushenko, Gurgen Vardanjan, Kamila Valieva