Kamila Valieva: "In the free program to Bolero I portray a Snake"
Posted on 2020-10-13 • 6 comments
Kamila Valieva about her performance at the second stage of the Russian Cup, where she took second place after leading in the short program.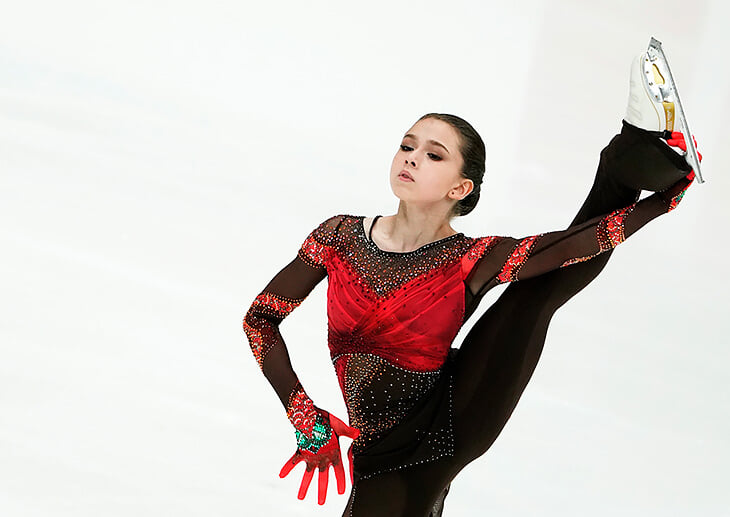 by Olga Ermolina for fsrussia.ru dd 12th October 2020
Kamila Valieva: Of course, you can't skate like that. A quadruple is a difficult jump, but a triple lutz … This is what I always start to warm up with, I do it, one might say, with my eyes closed. Yes, I understand that this is the beginning of the season and I'm skating this program for the second time in front of the audience, but it's unpleasant that in training here and at my rink everything was fine, I skated clean. I think I just need to skate a little more and be less nervous before the start …
The program is to the music "Bolero" by Ravel. I read how this piece of music was created. But I have a different artistic image in this program – I portray a Snake, and if you look at my costume, you will understand everything yourself. And my movements seem to repeat the movements of a snake.
These are my programs this season: in the short program I'm a bird, and in the free program – a snake. I think it is interesting to perform it choreographically …
Of course, at these competitions I really wanted to skate on maximum, but for myself I realized that I need to worry less and show and do what I do in training.
Related topics: Kamila Valieva
6 Responses to "Kamila Valieva: "In the free program to Bolero I portray a Snake""