"In Georgia, we are incredibly proud of Eteri Tutberidze, and if I have the opportunity, I will try to help her and no one knows yet how." President of the Georgian Figure Skating Federation Mariam Giorgobiani
Posted on 2022-09-18 • No comments yet
President of the Georgian Figure Skating Federation Mariam Giorgobiani spoke about the development of the sport in the country, Russian coaches, Eteri Tutberidze and possible switch of Davis/Smolkin to Georgian team.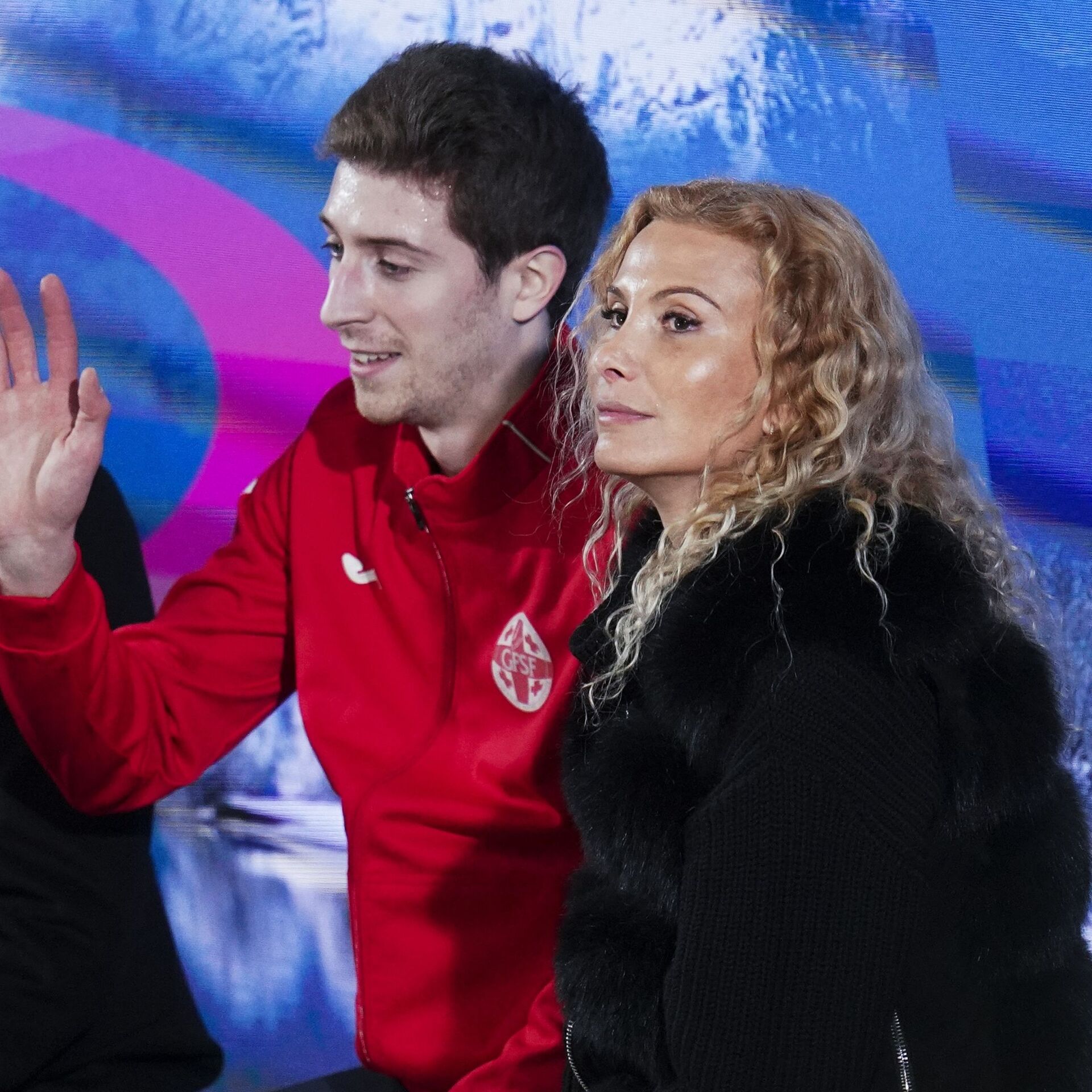 source: sports.ru
Mariam Giorgobiani: Our flag should be above the pedestal, and I know it will be, although it is not so easy to achieve. I used to be told that I'm crazy: where is Georgia, and where is figure skating. They asked why I needed all this – after all, I was a quite successful businesswoman, I worked in a large oil company, everything was fine. And I'm just happy to prove that everything is possible. To do this, you need to work hard – that's all.
There is not a single normal ice rink in Georgia yet, but I know that there will be. Because it will allow you to hold competitions, bring shows, and bring guys to the training camp. Georgia has applied to host the Olympic Winter Festival in 2025, which automatically means that an ice rink is needed.
I serve my country, from the age of five I skated for the national team of the Georgian SSR, then it was called Dynamo. I spent all my childhood at the training camp, it was difficult, there was never a good ice rink in Tbilisi – that's why I dream of Georgian athletes training at home. To have a spot. For me, it's a matter of honor.
But this is a vicious circle: the skating rink will be built for us if there are results, so I have no other options, we have to bring medals. It is necessary to prove that children with Georgian blood are musical, dance well; and yes, figure skating is a completely Georgian sport. You look at Revia, at Berulava – they have a fire inside, they are so emotional, they show such a character on the ice.
We are completely dependent on state funding, sponsors are not very keen on Georgian figure skating yet. And why? Just because there are no competitions within the country, they are all interested in the domestic market in the first place. And it turns out that I am doubly responsible for state money. I am looking for skaters, pay for their training and I need a result that I can show to justify these financial investments.
About connections with Russia
Almost all of your team trains in Russia – how will they get to the competitions? It is not easy to fly somewhere from Moscow.
Mariam Giorgobiani: Oh yes, now this is a real problem, sometimes almost unsolvable. It took two days for our guys to travel to Riga: by train, bus, plane, they spent at the border another 12 hours. In general, they arrived completely dead – right at the beginning of the competitions.
Will their Russian coaches go to the competitions with the skaters? Whether to wait for them in the kiss and cry?
Mariam Giorgobiani: This is a very difficult and sad situation, the guys had to compete without coaches more than once last season. What will happen this year is not yet clear. But, of course, skaters need to have someone close with them at competitions. It is very important for me not to separate athletes and coaches, because this will affect their results. Changing coaches is very difficult.
The most recent transfer to your team is junior skater Inga Gurgenidze. Whose initiative was it?
Mariam Giorgobiani: Inga's family contacted us a long time ago, the girl was very small then – there were no triple axels in the perspective. As for the change of surname, the family decided so, of course, we were only happy about this, but it was their step. In general, we became interested in the girl. First of all, because she has Georgian roots. I always declare this quite frankly: it is important for us. My mission is to give every Georgian child a chance.
I want to have a truly Georgian team. But this does not mean that I have a worse attitude towards guys with other origins. If someone gets into our team – that's it, he is "ours". Masha and Gosha (Kazakova/Revia), Karina Safina, Nastya Gubanova are already our guys. It's just that if I can find somewhere an athlete with natural data and Georgian roots, I will support such children in the first place.
It is clear that just roots are not enough, there must be data, abilities – and Gurgenidze has it. Naturally, at the same time, we take into account all the rules, the transition is always a difficult question, so we do everything as transparently and officially as possible. The process is long, this is not done overnight.
We have very good relations with the FFKR, we are very grateful to them – at least for all the opportunities that our athletes have for training.
About Diana Davis and Gleb Smolkin
The head of the Georgian Figure Skating Federation, Mariam Giorgobiani, spoke about whether Russian dancers Diana Davis and Gleb Smolkin could join the Georgian national team.
Mariam Giorgobiani: There are no real movements in this direction. It's just idle talk. What will happen next, of course, no one can guarantee, but so far there is nothing to discuss.
At the same time, we in Georgia are incredibly proud of Eteri Tutberidze, and if I have the opportunity, I will try to help her, and no one knows yet how. You can't guess, but at the moment there is no talk of Diana's transition to our team.
Related topics: Diana Davis Gleb Smolkin, Eteri Tutberidze, Mariam Giorgobiani