Igor Shpilband: I'm not a fan of Papadakis-Cizeron's rhythm dance. It didn't seem interesting to me
Posted on 2020-03-13 • No comments yet
Interview with Igor Shpilband. It was taken when World Championships hasn't been canceled yet, but I hope it will be still interesting.
by Anatoli Samokhvalov for rsport.ria.ru dd. 9th March 2020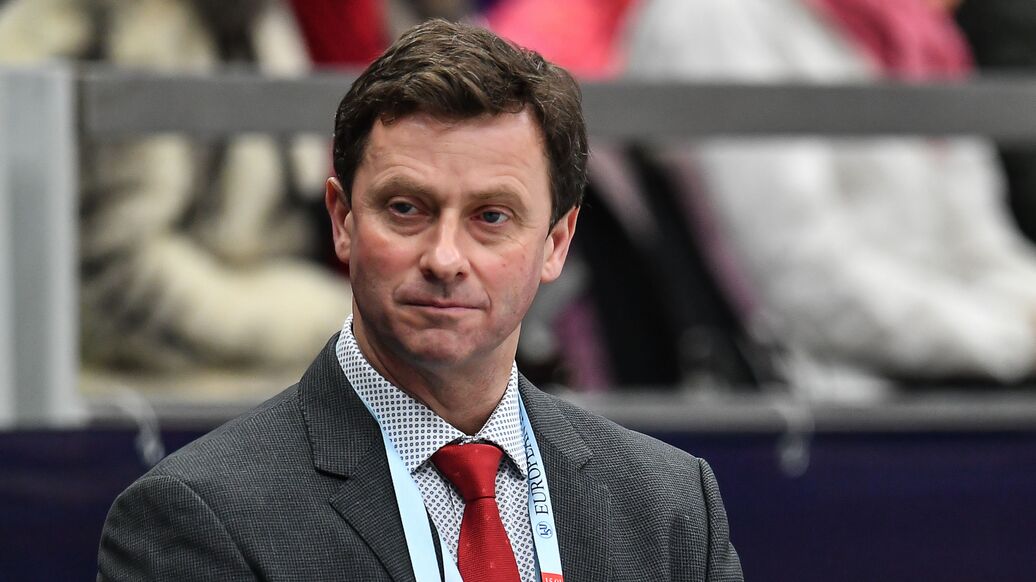 – To be honest, it's hard for me to comment on the upcoming World Championships, because I haven't seen the European Championships. It will not be fair if I start discussing competitions that I have not attended.
But at this competitions, the long-awaited event for the Russians took place – the Russian pair beat the four-time world champions who seemed to win competitions just as usual. And you saw the performances on the TV, you know the scores.
– Well, yes. I think that both pairs (Russian and French) are of high class, they can fight with each other, and the judges are open to encourage a good performance.
The judges are open. Wasn't it so before?
– After all, in ice dance there is a tendency for judges to be conservative, they don't like to move athletes very much. It has always been so. But it's nice to see that the situation is changing.
A journalist close to the French pair wrote that the judges were either ordered or strongly advised not to put a lot of "tens" in PCS for those who usually get them.
– Honestly, I do not know about it and can not say anything.
But what do you think, isn't the triumph of the "tens" too much in ice dance? Isn't the limit close and we will have to expand the range of scores? Is it worth it to bring it down?
– Well, how can I tell you, if the performance touched strongly, if it is super memorable, if it is historical, then, of course, "tens" are appropriate.
How much Gabriella and Guillaume live up to outstanding points in the current season?
– I am not a big fan of their rhythm dance this year, I think that it's not successful on the topic of the Broadway musical. As for their skating and cleanliness of performance, then I admire the talent of these athletes.
What did you not like about their rhythm dance based on the aerobics of the 80s from the musical Fame? They stood out, did not use Broadway, but created an original ironic dance.
– I'm not saying that no one should like it, I just express my opinion. I am not a fan of this dance. It did not seem interesting to me.
Is there no interesting idea in movements, technique, lifts?
– For me, the concept is not very interesting. I do not agree with either the concept or the originality of the dance.
Whose concept do you like?
– I think Madison Chock – Evan bates and Sinitsina – Katsalapov have very good rhythm dances For me their dances are in the theme.
Victoria and Nikita worked a lot on their free dance, first it got a lot of criticism.
– I saw it only at the Grand Prix Final, and there they didn't have the most successful performance, so it's hard for me to say anything concrete. I did not see their improved version of the free dance.
But for sure you saw Madison and Evan.
– Yes, at the US Nationals just a month ago.
More than a year ago in Vancouver, you told me that Chock / Bates would benefit from leaving you and joining the Montreal group of Marie-France Dubreuil and Patrice Lauzon. Do they really progress?
– They were always a high-class pair, silver medalists of the World Championships, and for such skaters at different times different stimulations are needed.
But now they are claiming titles up to the world champions.
– Of course, everyone is moving forward, so how not to go there?
But do you see, in which aspects they became fundamentally better in Montreal than when they trained at your place in Michigan?
– I see that they have kept their face. Their originality. They improved the consistency of the elements. Of course, they have grown.
And hit with the free dance.
– They have interesting free dance. I like it.
I spoke with experts who said that the judging panel at the European Championships was less strict than at the Grand Prix Final, and that's why the fight between Sinitsina / Katsalapov and Papadakis / Cizeron happened.
– I do not comment on the judging. If you ask about skating, I'll tell you. I always focus on skating and try to orient my athletes on it.
Ok. Did you see Alexandra Stepanova and Ivan Bukin at the competitions?
– Yes, I saw, I really like them. It seems to me that they have a very interesting free dance this year. The rhythm dance is good, quite in the theme and pretty decent, but I especially like their free dance. They made it bold, unusual, in a new way.
At competitions, they sometimes get significantly less than Victoria and Nikita. Do you see a significant difference between them?
– I can't say that there is a huge gap between them. It all depends on the specific performance. I can't say that are pairs of different level and they cannot compete. No, they can compete on equal terms.
Related topics: Alexandra Stepanova Ivan Bukin, Gabriella Papadakis Guillaume Cizeron, Igor Shpilband, Madison Chock Evan Bates, Victoria Sinitsina Nikita Katsalapov