"I wanted to express my gratitude to those who supported me and present each program as a 'gift'. That is why the title of the show is 'GIFT'." Yuzuru Hanyu about his show
Posted on 2023-01-11 • 1 comment
Yuzuru Hanyu about his show "GIFT".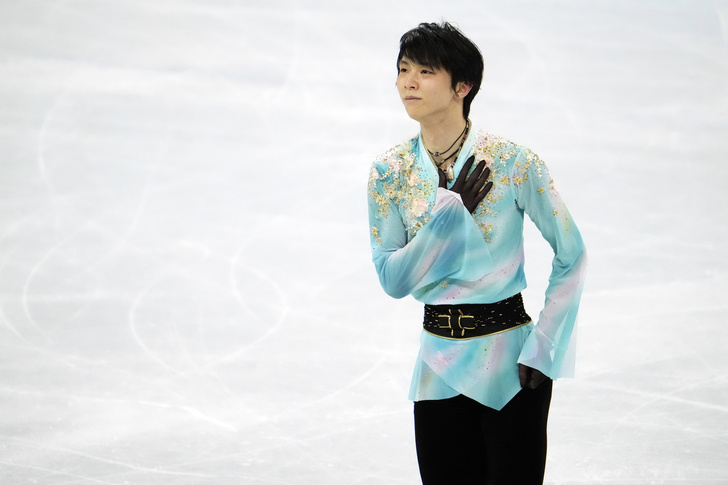 source: asashi.com
Yuzuru Hanyu will hold a new show next February. The theme is "GIFT".
Please tell us about the concept of this show.
Yuzuru Hanyu: I wanted to express my gratitude to those who have supported me and present each program as a 'gift'. That is why the title is 'GIFT'.
I thought a lot about the title. From the beginning, I had 'GIFT' as a concept in my head. It's simple, so I thought about whether I should elaborate it more. But there are things that can be conveyed because they are simple. So I decided on 'GIFT'.
Why did you put gratitude at the center of the concept?
Yuzuru Hanyu: Because I received too much. It's a bit difficult to express in one word how I continue skating, but everyone gave me something like courage, energy. I received it over and over again. That's why I've been skating all this time. This time, I want to deliver these 'feeling.'
So far, you have been giving us many things through competitions. Does that mean that you received more than that?
Yuzuru Hanyu: Until now, the stage I was able to perform was competitions. Ultimately, I was strong in doing it for my own results and goals. So this time, I want to deliver my performances more directly to those who see my performances at the venue and on video.
Does skating for someone give you new motivation? When you skate not just for yourself.
Yuzuru Hanyu: Actually, at the Pyeongchang Olympics, if I was asked whether I was skating just for myself, I wouldn't say that. I think that the more I feel the strength and feelings, the more I feel that I'm not alone, the more I want to live up to their expectations.
********
! Please take into account that interview was translated via machine translation so it may not be completely accurate or conveying all the details and nuances. !
Related topics: Yuzuru Hanyu
One response to ""I wanted to express my gratitude to those who supported me and present each program as a 'gift'. That is why the title of the show is 'GIFT'." Yuzuru Hanyu about his show"