"I still hope that he's a journalist who is fighting doping rather than the unique system of preparing Russian athletes that allows them to lead in many sports." Philipp Shvetsky on the lawsuit against journalist Hajo Seppelt
Posted on 2023-09-14 • No comments yet
Former Russian national figure skating team doctor, Philipp Shvetsky, commented on the lawsuit against German journalist Hajo Seppelt.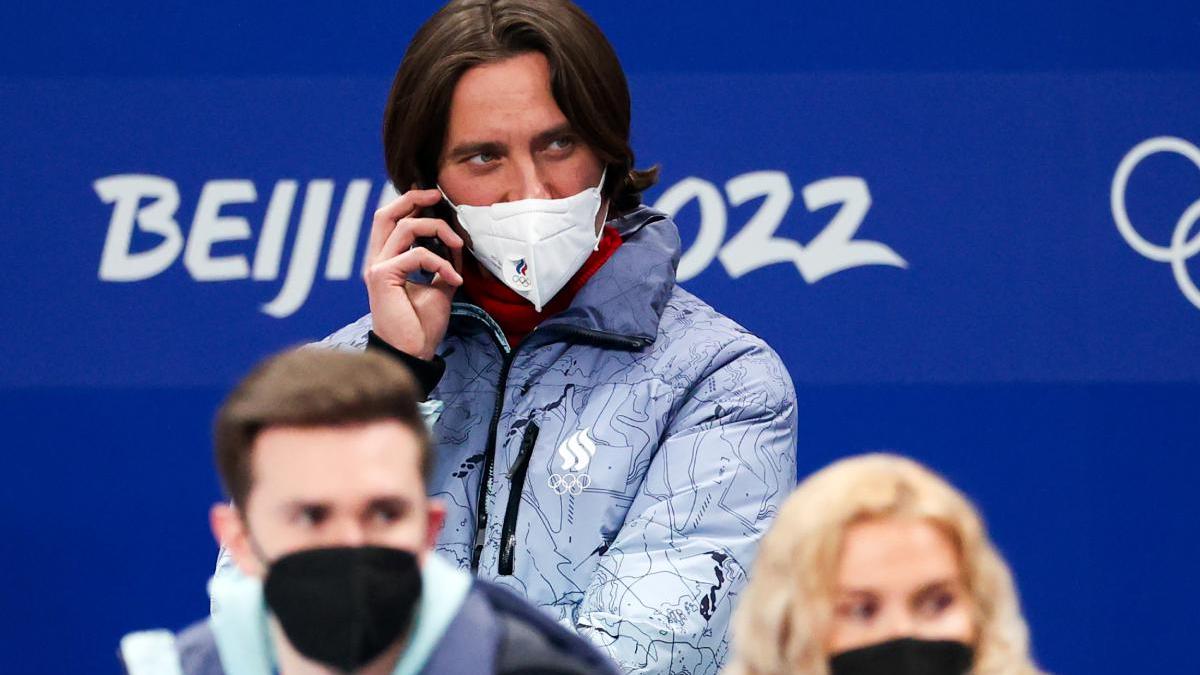 source: MatchTV
Former Russian national figure skating team doctor, Philipp Shvetsky, expressed hope during an interview with "Match TV" that German journalist Hajo Seppelt is genuinely fighting against doping rather than the unique preparation system of Russian athletes.
Shvetsky filed a lawsuit against Seppelt for protection of his honor, dignity, and business reputation, which was accepted for consideration on July 27, with a preliminary hearing taking place on August 10. The hearing for the case is scheduled for September 28.
In 2022, Seppelt stated that "the team doctor with a doping past is working for the Russian Figure Skating Federation," referring to Shvetsky. Seppelt alleged that Shvetsky was involved in the scandal leading to the disqualification of six Russian rowers before the 2008 Beijing Olympics. Later, Shvetsky worked with the Russian figure skating team.
How important is it for you to win this case?
Philipp Shvetsky: I sincerely believe that we all share one goal – to defend our well-deserved gold in the team event at the 2022 Olympics in Beijing at all levels, including mine.
Have you had any dialogue with the journalist? How has the progress of the case been?
Philipp Shvetsky: The preliminary hearing took place on August 10, and fortunately, despite the fact that the lawsuit was filed in a Russian court at the plaintiff's place of residence, I did not receive any advantages. If anything, it was quite strict and within the framework of the relevant articles of the Civil Code of the Russian Federation. Of course, given my lack of experience, there were comments that I need correct by September 28, including notifying the plaintiff at his location. I still hope that the defendant is indeed a journalist who is fighting doping rather than the unique system of preparing Russian athletes that allows them to lead in many sports.
Due to the postponement of the hearing, I now have time to provide additional evidence by undergoing a psychophysiological examination using a polygraph, the results of which will also be presented to the court," Shvetsky told "Match TV."
Russian skater Kamila Valieva won gold in the team event at the 2022 Olympics. Subsequently, it was revealed that a doping test on the 15-year-old athlete, taken during the December Russian Nationals, detected the prohibited substance trimetazidine. As a result, Valieva was allowed to compete in the individual event, where she was considered a favorite, and she finished in 4th place. Hearings for Valieva's case in the Court of Arbitration for Sport (CAS) are scheduled for September.
Related topics: Kamila Valieva, Philipp Shvetsky