"I really don't know what happened. My skaters have always been clean athletes. These accusations are offensive." Tutberidze about Valieva's doping case
Posted on 2023-03-26 • 2 comments
Eteri Tutberidze about Kamila Valieva's doping case.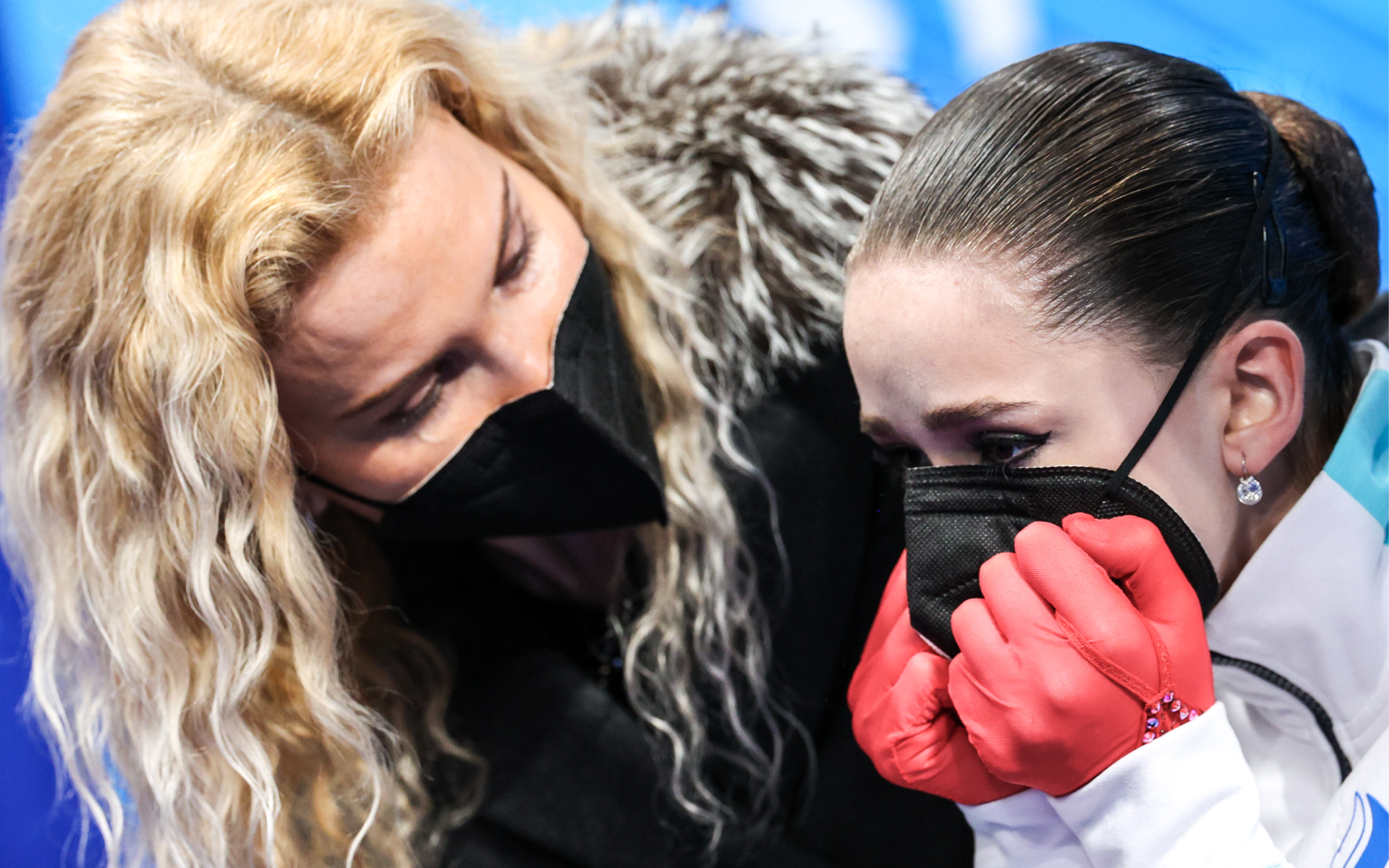 source: L'Equipe
"I really don't know what happened. The whole team tried to figure it out, watched the cameras from the Russian Nationals, where she was tested.
And we wonder why so much time passed between the time the sample was taken and the announcement of the results… My skaters have always been clean athletes. These accusations are offensive." said Tutberidze
Eteri Tutberidze believes that Kamila Valieva's career will end if she is suspended for four years. "It would have been the end of her career."
Eteri Tutberidze is also waiting for an apology from the head of the IOC, Thomas Bach, for his words at the Olympics.
In Beijing 2022, after the women's free skate, Bach said: "I saw how Kamila Valieva was met by the closest people with a cold. I had goosebumps; it was cold to watch."
"At the time, Kamila kept a slight distance. You can't hug someone who doesn't want to be hugged. And the problem is not that she failed.
On the other hand, we have no right to give up. I just asked her why she let everything go after the second element. She just refused to fight. Besides, the Olympics are a party. Many athletes dream of being in her place.
I hate the tantrums / breakdowns of athletes (Je ne supporte pas les crises des athlètes – in the original text). Then we sat together for a long time in the locker room. Thomas Bach's accusations are unfair; I expect an apology." said Tutberidze
"They call me the Snow Queen, but that's a myth. I accompany students, participate in their upbringing, cry with them, and worry about them.
It's nonsense to say that I'm heartless. When the skaters are on the ice, I stand still. Other coaches gesticulate, but I don't like it. But inside I feel emotion." added Tutberidze
Related topics: Eteri Tutberidze, Kamila Valieva
2 Responses to ""I really don't know what happened. My skaters have always been clean athletes. These accusations are offensive." Tutberidze about Valieva's doping case"