"He calls on athletes to betray their country." Russians on Bach's words about distancing from the war in Ukraine and being able to compete under a neutral flag
Posted on 2022-10-01 • 3 comments
Russians commented on the words of the head of the International Olympic Committee (IOC) Thomas Bach.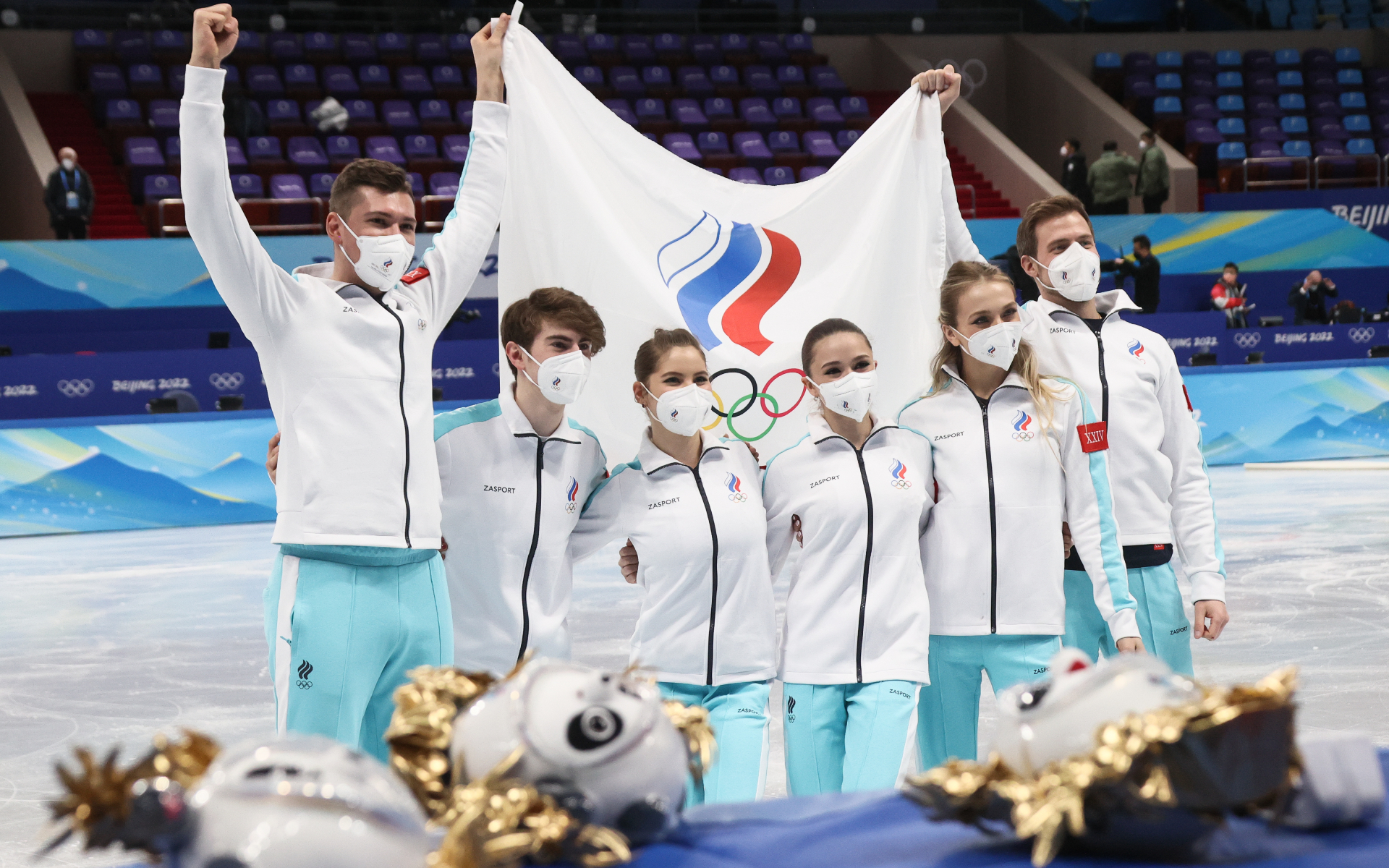 Bach said that Russian athletes who have distanced themselves from the war in Ukraine should be able to compete under a neutral flag.
Tatiana Tarasova: He calls on athletes to betray their country. The country has a certain direction. If I do it differently, then I don't just disagree.
I don't think it's just words. They will allow our athletes on such conditions. But I don't know if there will be such cases.
We are the children of our country. If Thomas Bach has his own children, then I suggest that they give up their dad.
source: Rsport
Irina Rodnina: It's not a condition, it's a handout. And we don't need handouts.
If Russian sports had problems with doping, it's one thing, there were punishments for it. And the February decision (recommendation) of Bach did not concern the Olympic movement at all. Moreover, Bach added the Olympic slogan "together" to the other three. This "together" did not work for him.
It's indecent to agree to such a condition, it means not to respect yourself.
source: Matchtv
Alexander Zhulin: Do you even imagine that one of the Russian athletes will follow this? I can't even imagine this. Not even close. Are athletes enemies to themself or what? In my opinion, no one will.
Let Thomas Bach wait a little, when we will perform under a normal flag. He just needs to wait.
source: Rsport
Tatiana Navka: This is pure blackmail. They themselves say that they are "out of politics" and ask to involve athletes in politics. It's just rude, I think. I myself wonder if any of the Russian athletes will take such a step.
source: Rsport
Evgeni Plushenko: How can we follow such a decision and distance ourselves from the defense of our territories, our state? My athletes will never do this, including me.
I do not rule out that some of the Russian athletes will follow this. We have such athletes. But in this case, I don't see their further presence in our country.
We hope that this conflict will soon be resolved. And once again I say that I support our president, our leadership, our soldiers, officers who really stand up for our future. Only stupid people do not understand what is happening and what can happen in the future.
source: Rsport
Yana Rudkovskaya: Most of all, I feel sorry for the athletes who got under political sanctions! I had great respect for Thomas Bach, the head of the IOC, but I read his interview today and understand that the slogan "Sport is out of politics" has remained in the distant past.
It's a shame! It's painful! I'm afraid for our guys! For my son, for all the boys and girls who live and breathe with sports! Who have a dream! And they simply don't even take this dream away from them, but steal it, violating all the principles of the sports movement and thereby dragging it into politics
source: telegram
Maxim Trankov: I don't even know what to think about this statement. This is a rather provocative topic, so it's hard to say anything.
I think that those who do not support the special operation, for the sake of competition, can agree to such conditions. There are athletes who have already spoken out, for example, tennis players.
source: Rsport
Renat Laishev: I hope that the idea of returning Russia is a reasonable voice that should be on the international arena. In theory, he should have said simply – to return, without setting any conditions. Telling someone to sign a condemnation of the special operation is not his business.
Athletes must be out of politics. And participate in all international competitions. This is in the interests of the entire world community.
I don't think it looks like blackmail. Because he is also a coach. And everyone understands that the non-participation of our athletes will turn the competition into a sad view.
Even a well-known coach has no right to talk about who supports the special operation and who does not. Let him shut up and keep working. Without him, we will figure out whether to participate or not. We are the best and we will win!
source: Metaratings
Related topics: Alexander Zhulin, Evgeni Plushenko, Irina Rodnina, Renat Laishev, Tatiana Tarasova, Yana Rudkovskaya
3 Responses to ""He calls on athletes to betray their country." Russians on Bach's words about distancing from the war in Ukraine and being able to compete under a neutral flag"