Evgenia Medvedeva: "I would like fortune to decide the draw – it would be more fair."
Posted on 2021-02-08 • No comments yet
Evgenia Medvedeva about Russian team event and recovery after coronavirus.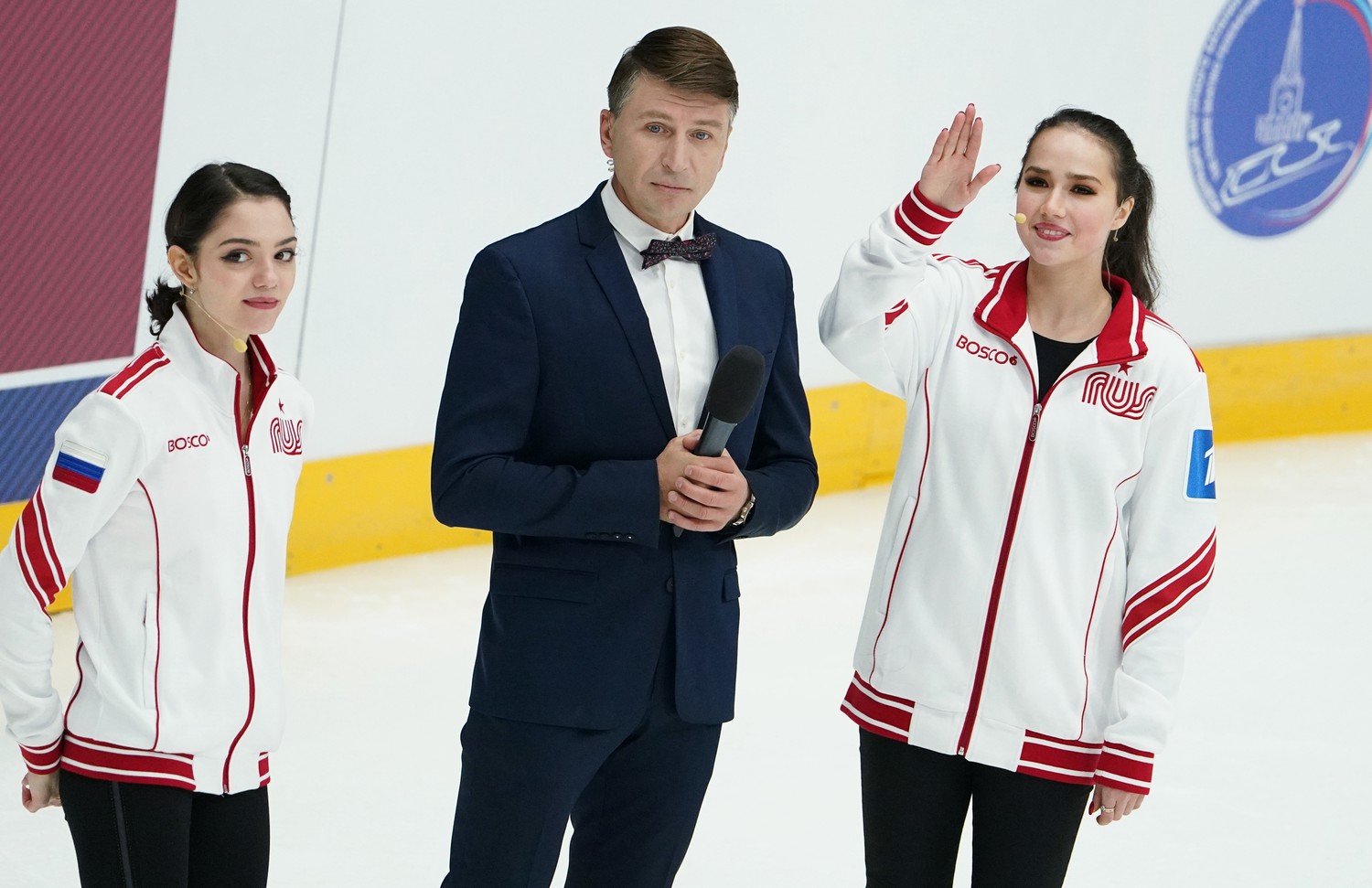 About the draw at the team event
Evgenia Medvedeva: Yesterday we arrived at the skating rink early enough to rehearse everything. At first, there should have been two bowls with balls for each of the captains to pull them out, pulling out notes with names.
I am not a supporter of innovations, but the draw as at the official ISU competitions or at domestic Russian competitions is closer to me. I have nothing against it, but I would like fortune to decide for us – it would be more fair.
Yes, it was quite difficult for the organizers, but they didn't inform me that we were going to choose teams. I found out about this only on the air and initially took it as a joke.
source: tass.ru
Evgenia Medvedeva: I think they should have informed in advance about the format, so that the tactics of choosing a team could be calculated.
Team sport includes a strategy that leads to victory, and it was very important for me as for the team captain to learn about this a little in advance in order to be able to think.
source: tass.ru
About her emotions at the team event
Evgenia Medvedeva: I lost my voice, I don't know how much cough syrup I need to drink now.
I can't say whether I liked it or not, there are too many factors. The event was held for the first time, and I am sure that over the years, some adjustments to this format will be introduced.
But I cried twice today, and the last time I cried in public was during the Olympic Games, I think this is an indicator of the emotions it gave us.
source: tass.ru
About her plans for the future
Evgenia Medvedeva: As for my health, it was not part of my plans to talk about it. This is not an individual competitions. But I will say this – plus or minus. After this event, unfortunately or fortunately, I will have to take a time for recovery again.
How long it will last – I can't say yet, and I don't want to focus on it. I would like to wish health, patience and endurance to those who have had coronavirus. Take care of yourself. The disease makes itself felt within a few months.
My recovery continues, another recovery after the coronavirus, and no one knows how fast it will go.
But I'm not in the best state of health, perhaps I was nervous. Even in team box, I began to feel unwell, probably because of nervousness, many saw it.
Of the scheduled performances – 100% of Eteri Tutberidze's shows and this's the only thing I can say for sure.
source: tass.ru
Related topics: Evgenia Medvedeva