Evgeni Plushenko: "I decided to develop pair skating, I'll say more – we'll also develop ice dance. Angels of Plushenko should have all kinds of figure skating."
Posted on 2022-05-13 • No comments yet
Evgeni Plushenko said that not only single skaters, but also pairs now train at his Angels of Plushenko Academy.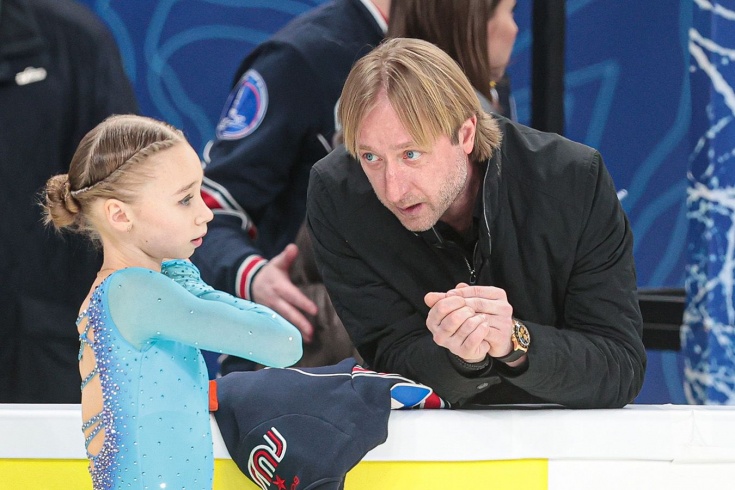 Evgeni Plushenko: Well, friends, we have started preparations. The training has already begun.
I want to tell you one story, that now we will also have pair skaters in Angels of Plushenko Academy. Pair skating.
The guys have already started training. Now we have a morning run. Light cross running.
Soon we will have many interesting news.
source: Telegram
Evgeni Plushenko: I decided to develop pair skating, I will say more – we will also develop ice dance, but a little later. I do not rule out that synchronized skating will appear in the future. I think that Angels of Plushenko should have all kinds of figure skating.
Coach Arina Ushakova will work with pairs, I will help with jumping technique. Also Sergei Alekseev and Artem Znachkov will help Arina with pairs. Alexander Abt will also work on the technique. Now we have three pairs in the academy, but athletes are still coming. We are working, we have already started training.
source: tass.ru
Related topics: Evgeni Plushenko