Evgeni Plushenko: "Everyone understands everything, everyone sees. The whole world cannot understand where such points for Shcherbakova come from."
Posted on 2021-12-29 • 12 comments
Evgeni Plushenko about the competition between Anna Shcherbakova and Elizaveta Tuktamysheva for a place in the team for European Championships.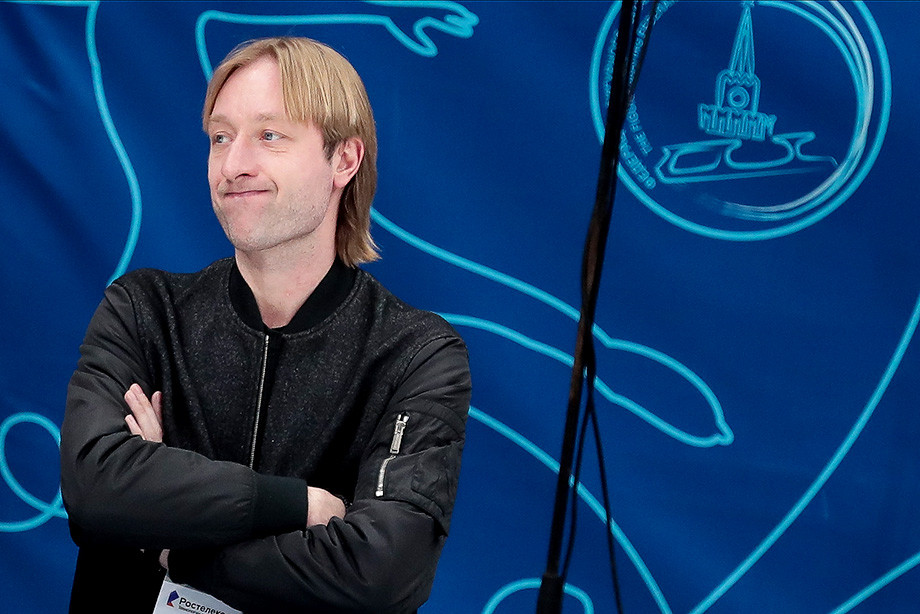 I would like to know your opinion, whose skating did you like more – Shcherbakova or Tuktamysheva? Who, in your opinion, should go to the European Championships?
Evgeni Plushenko: Liza did two 3.5 axels – it was very difficult program. Anya skated without ultra-c. More precisely, she tried to do a quadruple flip, but it did not work out. There was also a mistake on the triple lutz – triple loop combination.
We all have seen everything and we all understand everything. Now I don't comment at all and don't give interviews, I haven't talked to the press for eight months. Everyone understands everything, everyone sees. I would do a test skates for Anya and Liza and look who would really be in a good shape.
I watched Anya's trainings, Anya was not in shape at all. She didn't do a single quad at trainings. Maybe the federation will come up with something and make a test skates. I think it's not sure, who will go as third number – Shcherbakova or Tuktamysheva.
source: youtube channel evgeniplushenkotsar
Evgeni Plushenko also shared his opinion on the judging at the Russian Nationals and responded to the statement of the president of "Sambo-70" Renat Laishev.
Laishev said that "Rudkovskaya's husband was delighted" with the results, and the decision who is going to the Olympics Shcherbakova or Tuktamysheva was "not his business."
Evgeni Plushenko: I haven't given an interview for eight months, but here I will break the silence! Note, I didn't touch anyone, didn't attack anyone, they touch us again. I'm really glad that as a beginner coach with four years of experience with my athlete, as some say, a no name, Sonya Muravieva, who skated amazingly and made three triple axels, we beat the reigning world champion, who did not make a single ultra-c either in the short or in the free program. Who fell from a quad flip and also made a mistake on the combination, at the same time, having received 9.75 in components! Well, at least not 10 (laughs).
I'm glad that not only my coaching team beat her, but also Sofya Samodelkina with a triple axel and three quads, this is the coaching staff of Sergei Davydov. Anna also lost to Liza Tuktamysheva with two triple axels, that is, to the coaching staff of Alexei Nikolaevich Mishin. And even to Adelia Petrosyan with two quadruple loops from their own coaching staff. The whole world has lost count and cannot understand where such points come from.
If we now give points for titles, then Tuktamysheva has no less of them, as well as the desire to go to the Olympic Games. If everyone kept silent, this does not mean that everyone has swallowed it. I'm glad and look at him [Laishev] as a storyteller. Well, keep quiet at least here! Four girls beat the world champion. Four! Come on, as they say. With all due respect to Anya – to skate the content from four years ago and beat Samodelkina with three quads and a triple axel and a clean skating … (laughs) So tell Layshev that I'm happy, yes, he noticed it very correctly. Well done! Everyone understands everything, I think he also understands, as the main sambist-specialist in figure skating.
source: sport-express.ru
Related topics: Anna Shcherbakova, Elizaveta Tuktamysheva, Evgeni Plushenko, Sofia Muravieva
12 Responses to "Evgeni Plushenko: "Everyone understands everything, everyone sees. The whole world cannot understand where such points for Shcherbakova come from.""