Evgeni Plushenko and Alexandra Trusova: "Our main goal at the World Championships is to perform well"
Posted on 2021-03-20 • 2 comments
Evgeni Plushenko and Alexandra Trusova shared their expectations from performance at the World Championships.
source: Dagens Nyheter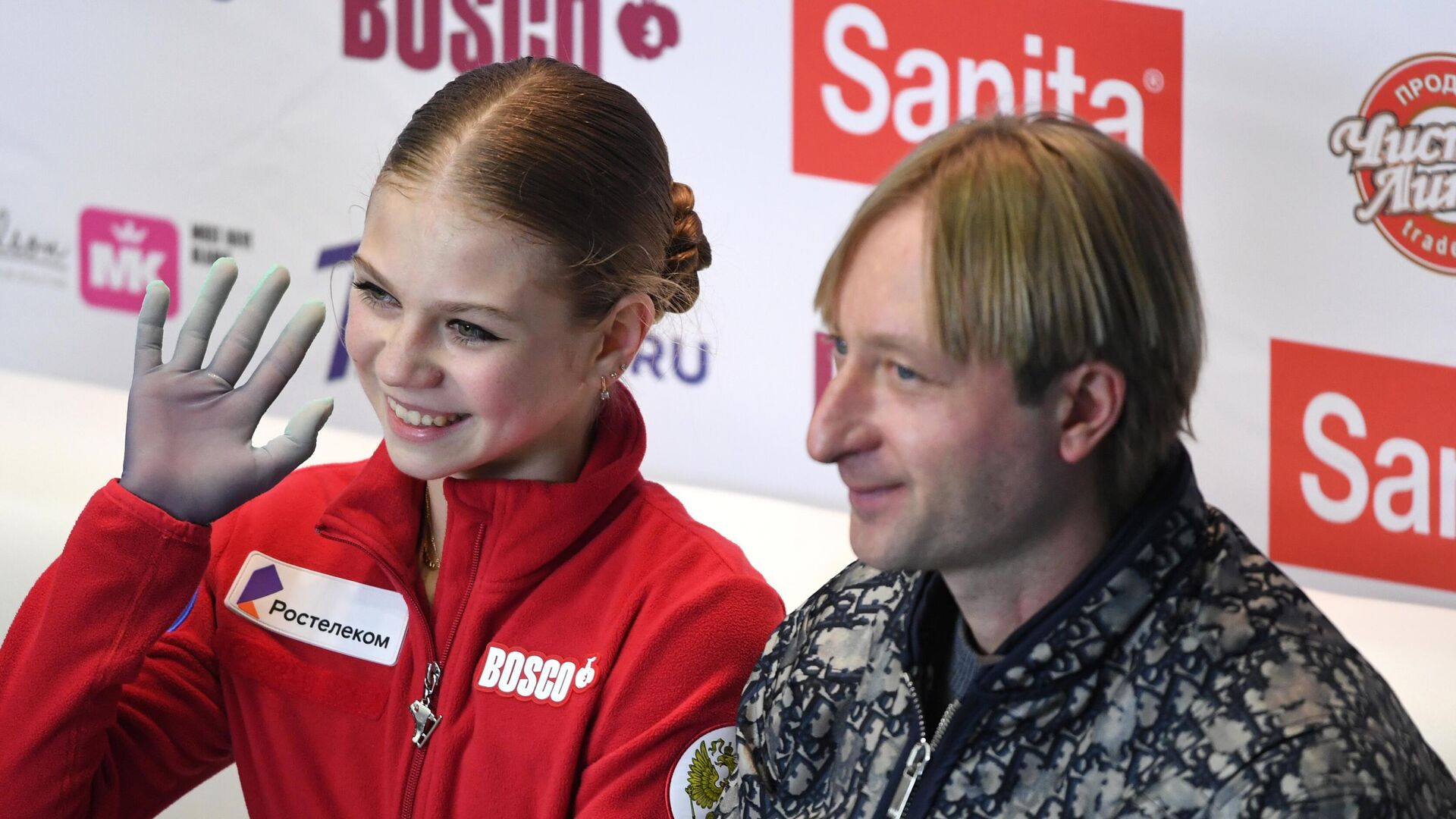 Evgeni Plushenko: Our main goal at the World Championships is to perform well. Sasha needs to do what she can. This is her first senior Worlds, but we are not competing with the Japanese or our compatriots. Our goal for her is to compete with herself.
Previously, she always tried to prove that she could perform quadruples, ultra-c as much as possible. In my opinion, she doesn't need to focus on it. She already knows how to jump. The main thing is to do your job. We worked a lot on her skating, interpretation, artistry. She learned to feel the music differently. Artistry in figure skating is very important.
Sasha is a very strong person. She never wants to put off anything until tomorrow, she wants to do it now. And she works an awful lot. From a sports point of view, of course, it's great that she does her best in every workout and wants to be number one. But you have to restrain her, she wants to do more and faster all the time. There is no need to rush, she is in puberty. This also needs to be taken into account.
For a long time Sasha have been training according to one system, while mine is completely different. I never scold or insult children.
Alexandra Trusova: I don't think about the medals at Worlds. The main thing for me is to skate my programs clean. I will not speak in advance about my performance, I never do this before competitions. You will see everything in Stockholm.
I like training with Plushenko. He often comes up with new exciting tasks that I have not done before. This makes training very interesting. I learned a lot.
Trusova also answered the question of how long she plans to skate.
Alexandra Trusova: I plan to skate until I'm 22 years old. Two Olympics. Then I want a family.
Related topics: Alexandra Trusova, Evgeni Plushenko
2 Responses to "Evgeni Plushenko and Alexandra Trusova: "Our main goal at the World Championships is to perform well""