Evgeni Plueshenko: "It was Sasha Trusova who won the Russian Nationals, no one will convince me otherwise"
Posted on 2021-06-11 • 1 comment
Evgeni Plueshenko for Forbes Russia. About his coaching methods and Alexandra Trusova.
source: championat.com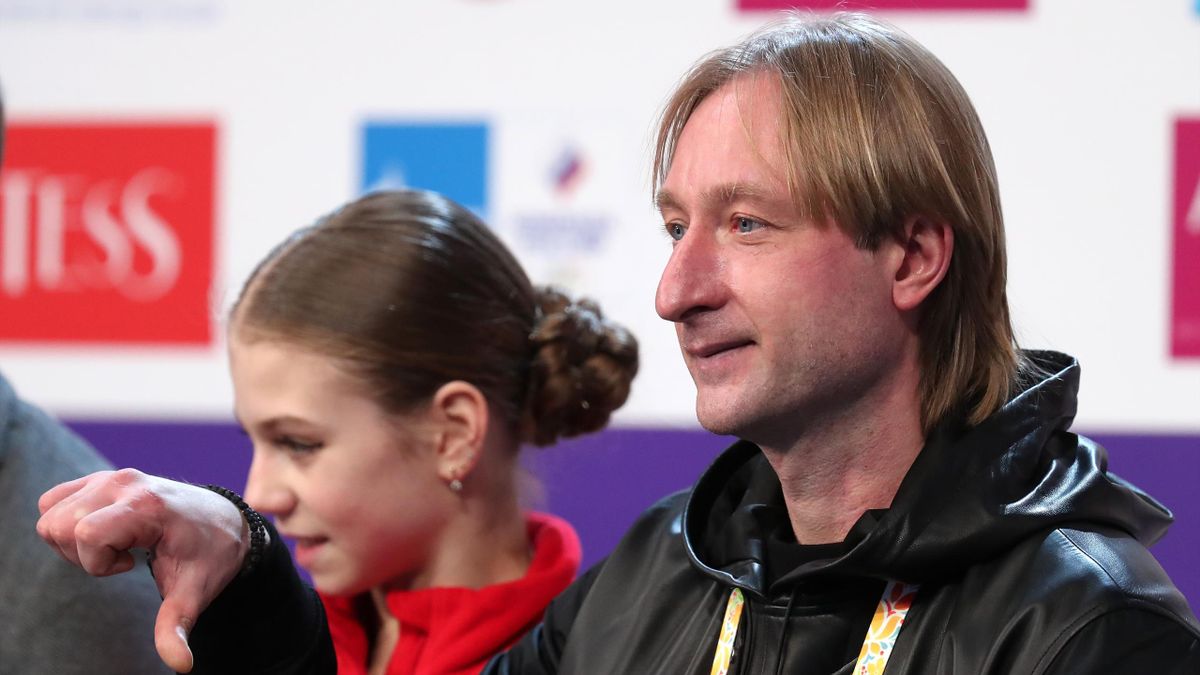 About coaching children
Evgeni Plueshenko: Am I a strict coach? Can you imagine, not all. As a skater, from my very first steps on the ice, back in Volgograd, I was raised with great warmth and love. My first coach, Tatyana Nikolaevna Skala, if I fell, hurt myself, got tired, she took me in her arms and skated with me, holding me tightly. She, and later Mikhail Makoveev, my children's coach, always played with us.
You cannot force a child, you cannot endlessly push him around: "You must, you must." You cannot imagine how many children come to us already pressured, with a traumatized psyche. We need to recover them, first return the sparkle in their eyes, excitement, passion, desire to skate – after all, it withers away from endless demands, like a plant without water. Therefore, my training is always fun, there is always games and jokes.
About working with Alexei Mishin
Evgeni Plushenko: He immediately warned: everything that he says must be done unquestioningly, since he has a lot of athletes, and if I don't try hard, the coach will not see prospects in our work, we will have to part. At that moment, Alexei Nikolaevich had enough high-class skaters: the first Olympic champion in the history of our country, Alexei Urmanov, and Oleg Tataurov, who placed in the top five at the Olympic Games, and Alexei Yagudin, who soon became the World champion, and then the Olympic champion. I understood perfectly well how much work it would took to get attention, for me who had not yet showed anything special yet. Everything was very serious, but we trained willingly, with joy, and he began every training session by telling us something interesting and funny. The stories always ended with our laughter, and in such a wonderful mood we got down to business.
Even after going through four Olympics, European and World Championships, I don't think I know everything about figure skating. Although I got invaluable experience. And I am pleased that when we meet with Alexei Nikolaevich now, he not only continues to teach me and explain something out of habit, but also asks me with interest about my opinion on one or another professional issue.
About Alexandra Trusova's bronze at the Russian Nationals
Evgeni Plueshenko: Sasha Trusova skated well at the Russian Nationals in both short and free program. And she skated with an injury, but got ready, set herself up … It was Sasha who won the Russian Nationals, no one will convince me otherwise. Not only morally, fight with herself, but also in terms of scores. But the judges had their own vision.
Related topics: Alexandra Trusova, Evgeni Plushenko
One response to "Evgeni Plueshenko: "It was Sasha Trusova who won the Russian Nationals, no one will convince me otherwise""