"Every time before we make costumes, we watch Fashion week, this summer there were a lot of leopard print." Sinitsina and Katsalapov about costumes
Posted on 2022-01-14 • 2 comments
Victoria Sinitsina and Nikita Katsalapov told about their costumes for the rhythm dance.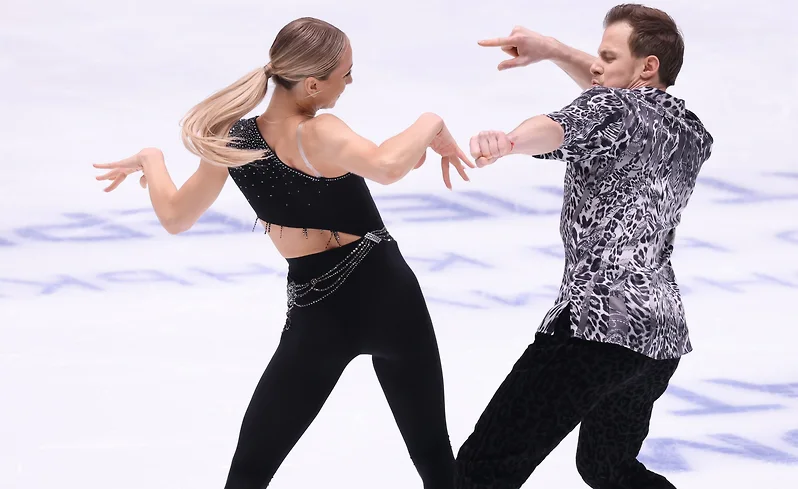 source: sports.ru by Maia Bagryantseva
Nikita Katsalapov: Well, first of all, it's a year of the tiger (on the Chinese zodiac – ed.) you know, so the cat print was chosen. Secondly, every time before we make costumes, we sit down and watch Fashion week, and this summer there were a lot of collections with leopard print. In general, it looks great, few people take this print, so we decided so. I like it.
Victoria Sinitsina: In addition, if it is done very brightly, it can look vulgar, but black looks beautiful, very delicate print. I fell in love with it, now I want the same pants for myself. And as for me I'm very comfortable in a jumpsuit, although I have other costume options.
Related topics: Victoria Sinitsina Nikita Katsalapov
2 Responses to ""Every time before we make costumes, we watch Fashion week, this summer there were a lot of leopard print." Sinitsina and Katsalapov about costumes"