Eteri Tutberidze: "It seems that with each gram of weight a gram of laziness is added"
Posted on 2021-10-31 • 4 comments
Glamour magazine reposted an old interview with Eteri Tutberidze (from March 2018, rubric "Yes, No, Know"), the interview is short, but still may be quite interesting.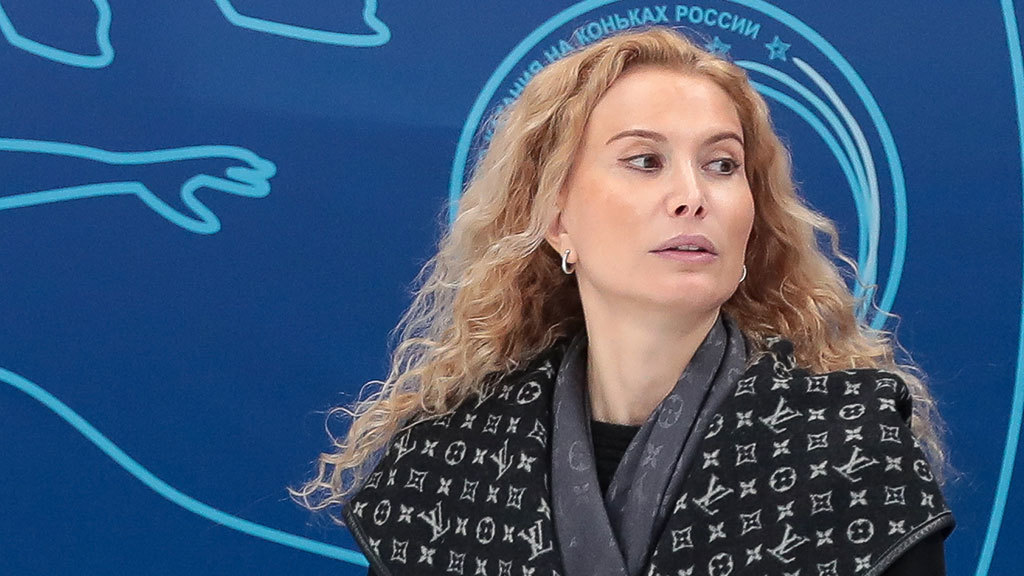 source: glamour.ru dd. 30th October 2021
Eteri smiles softly and inspires athletes' parents that if a child rebelles and skips training, it means that he does not have enough attention and love. Here, at the interface of discipline, a well-oiled system and humanity, champions are made.
YES. Raising an athlete is like building a house. Rejoice every brick and lay the next one: from small competitions to larger ones, from getting into the top six to winning medals. Of course, you imagine that somewhere there must be a roof, but you don't know how big the house will turn out to be.
NO. For example, I cannot imagine myself in an office or in a store. And athletes should be the same. You should wake up to go to trainings and go to bed with the same thought.
YES. My mother was a senior engineer, my father worked in the foundry in two shifts. Three sisters graduated from a music school, studied languages. My brother played football, did wrestling, swimming. I was the youngest, they took me everywhere together with my brother, like a thing – to sit there, to wait here. And I wanted to have something of my own. And I found figure skating.
NO. Once my mother and I were going to a training session, she showed me the children on the playground and said: "These are yard children, they are in the yard, and you are like a purebred dog." I was very proud of this feeling: I am purebred, I do not wander around.
NO. I have been taking my daughter Diana with me to the skating rink since two months old. First she was spending time in the hall with skaters' parents, then on the ice. I joke all the time that she's a victim of figure skating. I chose the sport myself, and she grew up in it.
YES. I always give a child time to skate with me first, because I'm a rather difficult coach, not everyone perceives me. For those who are too vulnerable and timid it will be difficult. And there are children who are open: at the very first training session, they talk calmly, joke – this is mine. I train with irony, and even if I say something offensive, I do it with a joke.
NO. I don't say any slogans like "long live …" or "to victory!" before the competitions. I only try to repeat my remarks.
DONT KNOW. How to raise a Champion? Who would have told me. Much has to coincide: athletic abilities from nature, health, luck.
KNOW. Figure skating is hard: both mentally and physically. Moreover, it seems that with each gram of weight a gram of laziness is added.
YES. A champion is not only an athlete, it is a personality. Therefore, it is important that there are not only training, but also books, smart conversations. Zhenya Medvedeva, Alina Zagitova and my daughter Diana recently went to the Stanislavsky Musical Theater – on my advice. I also advise them to listen music. And I myself listen it constantly – very different: from classics to rap.
NO. There was a period when I only read Shakespeare, then I caught myself thinking in poetry in English. I decided that I was losing my mind, and gave up this business.
YES. I have a black panther on my avatar: I was born in the year of the Tiger and in general I feel this way. Ready to jump. I am a calm person, until they offend my loved ones. Athletes, of course, also belong to them. It's mine. So don't touch them.
Related topics: Eteri Tutberidze
4 Responses to "Eteri Tutberidze: "It seems that with each gram of weight a gram of laziness is added""