Eteri Tutberidze: "I'll be honest, I have only one favorite – this is my daughter"
Posted on 2021-12-22 • 1 comment
Parts of the big interview with Eteri Tutberidze which will be on air on Russian TV 25th December.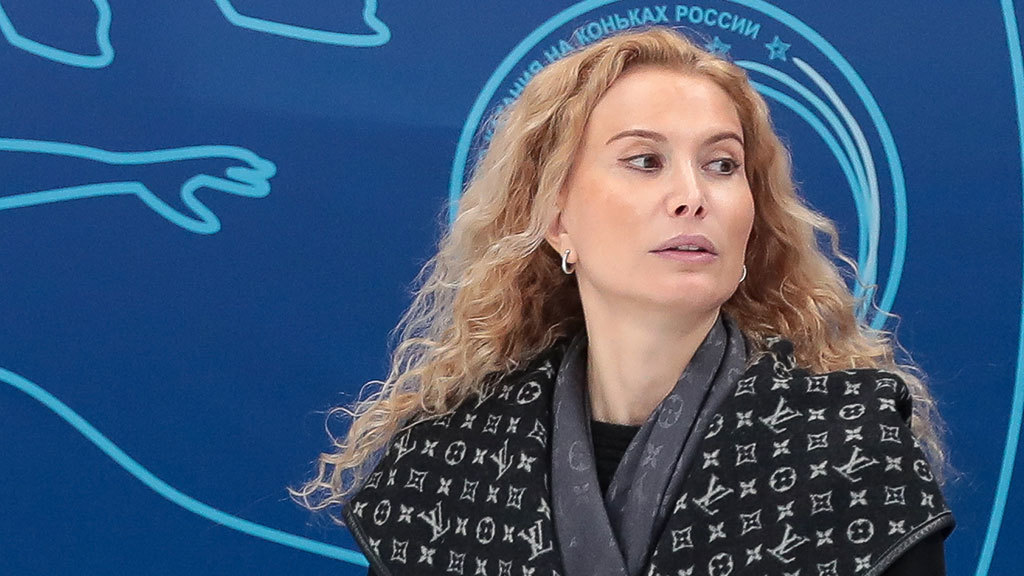 About Julia Lipnitskaya at the Sochi Olympics
Eteri Tutberidze: I was worried that the attention of journalists would destroy Julia's concentration, and this happened. From the team event to the individual competitions, it was a different athlete.
Already on the ice, I realized that she would not skate. She did not warm up, ran her fingers along the board and looked into the judges' eyes.
Bow to her mom, she was leading her to the medal. I hope that Julia realizes this and will thank her mother. They had a difficult relationship, I want Julia to realize that her mother gave her whole life and led her daughter to this medal.
She did not take care of herself, but took care of her daughter.
source: tass.ru
About Elizaveta Tuktamysheva
Eteri Tutberidze: At one time I wondered why she didn't jump quadruple jumps.
I wouldn't invite her to my group. Not because she isn't interesting for me, but because there is ethics, coaching ethics.
source: tass.ru
About Evgenia Medvedeva's preparation for the 2018 Olympics
Eteri Tutberidze: In an interview she (Medvedeva) said that she begged us to keep the original program, but this is not true: she came off the ice in Bratislava (Ondrej Nepela Memorial in September 2017), and, putting on the skates guards, said that she won't skate this program anymore.
From the plane we called Gleikhengauz and said to do something, and he said that we were crazy.
We didn't have time to prepare, because Zhenya toured all Japanese shows in the summer, then problems with weight began, as someone told her that she was anorexic and because of this there would be problems with the components scores.
In the proposed circumstances, we did our best.
source: tass.ru
About Alina Zagitova
Eteri Tutberidze: Alina Zagitova came as a weak girl, but she was very flexible.
We had a condition that her mother would not live in Moscow until the Olympic medal – and mother withstood. And then mom arrived, and Alina immediately became a girl, mom's daughter.
source: sports.ru
About her daughter Diana Davis
Eteri Tutberidze: I'll be honest, I have only one favorite – this is my daughter.
Do you forgive Diana something on the ice?
Eteri Tutberidze: No no. When I came, we swear for every unstretched leg.
No, she listens to me, just argues like all children argue with parents.
source: sports.ru
Related topics: Alina Zagitova, Diana Davis Gleb Smolkin, Elizaveta Tuktamysheva, Eteri Tutberidze, Evgenia Medvedeva, Julia Lipnitskaya
One response to "Eteri Tutberidze: "I'll be honest, I have only one favorite – this is my daughter""