Eteri Tutberidze: Alina told us "Stop forcing me."
Posted on 2020-02-17 • No comments yet
Eteri Tutberidze about Alina Zagitova's decision to take a pause in her career and Alina about her desire to get back to the training process.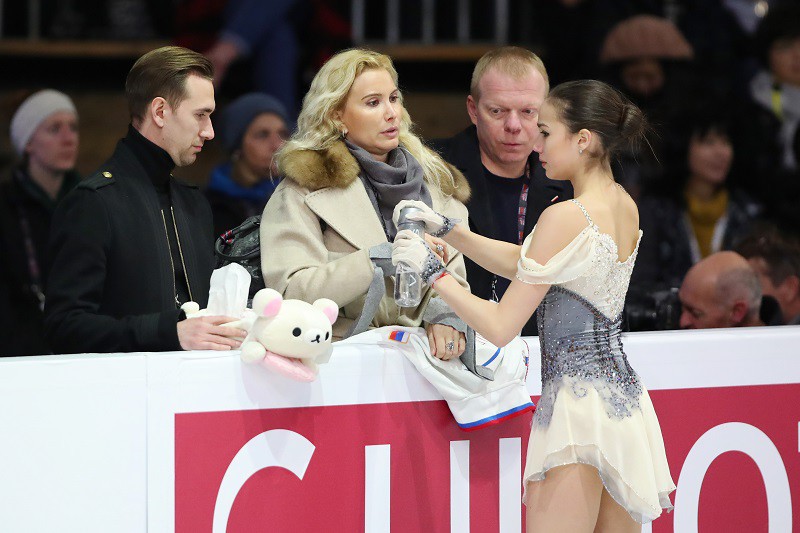 Eteri: She told us: "Stop forcing me." She was quitting all the time, and we were returning her. She quits – we return her. We forced her. Told her: "Let's sign, you have no right to finish." And here, she apparently considered that we need to let her establish herself.
In the summer, she never wants to enter the season, it's hard for her. We talked with her that we were going to the Japan Open, Grand Prix, and then we would looked at her mood. We didn't want to force her this season.
by sport-express.ru dd. 16th February 2020
Alina Zagitova, who in December announced that she was taking pause in her sports career, explained why she returned to the training process.
Alina: I did not see the purpose … But now I can say that I missed skating. It happened quite fast, I didn't even think that it would happen so quickly.
The skater answered the question whether she will continue to compete or leave the big sport completely.
Alina: It's a difficult question. I haven't decided yet. But I can definitely say that I want to bring my program to perfection. In order not to lose shape, and somehow my conscience, probably, no longer allows me to sit and do nothing.
I always want to do something. This is an athlete's habit. I want to learn new elements. Next season I'll try to reach a new level and return to the competition.
by Instagram Team Zagitova

Related topics: Alina Zagitova, Eteri Tutberidze