Eteri Tutberidze about parting with Alena Kostornaia
Posted on 2020-07-31 • 3 comments
Eteri Tutberidze about parting with Alena Kostornaia.
from Eteri Tutberidze's Instagram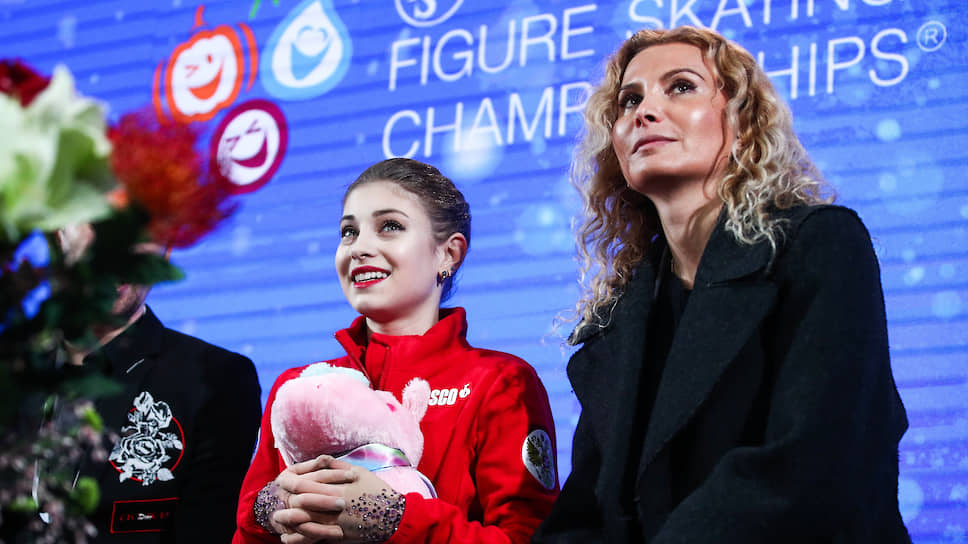 Eteri: They come to us nice, kind, with an open eyes, wanting to achieve results, to prove to themselves and others.
Time passes, we work productively and sometimes achieve great results.
And then ….. it seems that the outside world affects our dear and kind. More and more new conditions for the continuation of joint work appear (like an increase in payment for love).
Once Julia made demands not to skate on the same ice with Zhenya. We tried to satisfy all the demands – it didn't help. Then Zhenya refused to skate with Alina. And now from Alena we have received a whole list of non grata girls. That's where we parted with her …
Are we going to change something in our training system? No. We are doing everything right. I am sure that there are solid, loyal, resistant to external irritants among those who are with us.
Related topics: Alena Kostornaia, Eteri Tutberidze
3 Responses to "Eteri Tutberidze about parting with Alena Kostornaia"