Elizaveta Tuktamysheva: The fact that I didn't get to the Olympics in Sochi helped me to make a career
Posted on 2020-06-09 • 2 comments
Interview with Elizaveta Tuktamysheva. About quarantine and popularity.
by Julia Grigogievskaya for sovsport.ru dd. 3d June 2020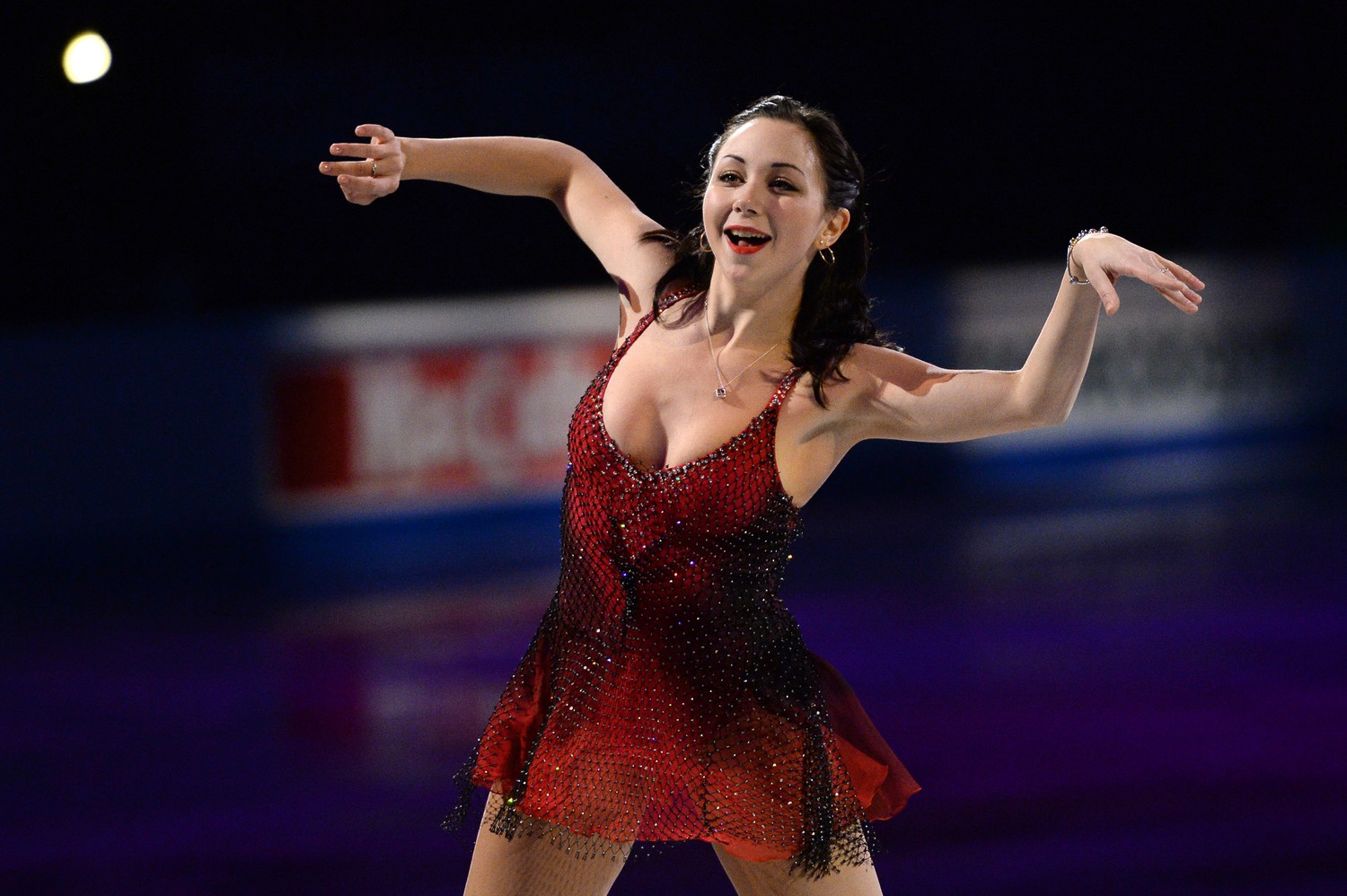 What plans fell through because of quarantine?
Elizaveta: I would have to go to the show in Japan. I've already participated last year and was extremely happy to receive an invitation again. I was waiting for this so much… The show is grandiose, and there are many of my friends there. I'm very disappointed that it was canceled.
By the way, Russian figure skaters are incredibly popular in Japan. How did it happen?
Elizaveta: There are a lot of athletes who skate at a high level, both ladies and men, and pairs. Take one Yuzuru Hanyu, who is considered the ideal skater in Japan, he is megapopular around the world. When there are cool athletes this helps to popularize the sport. How not to watch when people from your country win? Secondly, the Japanese love art and they imbue with skater programs. Their love is felt as soon as you get off the plane. You see that not only the organizers are meeting you – there are rows of fans. Literally from the doorway, you feel that you are in Japan. That's cool.
What will you do after quarantine as soon as you leave the apartment? Where will you go?
Elizaveta: First of all – to the rink. I need to get in shape. By the way, before quarantine, we were going to London for the weekend. I was so looking forward to this trip. My sister also really wanted to go, she is a fan of Harry Potter and knows everything about this city. She would have been our guide. But the trip, unfortunately, canceled.
Let's recall the Canadian Grand Prix when the whole world started talking about you. It was a bombing idea to strip to the song of Britney Spears! Who was its author?
Elizaveta: My friend and I. Namely, my coach Alexei Nikolayevich Mishin helped to make this program spectacular.
Is hype your other self now?
Elizaveta: I have to keep the bar. But it's cool.
When to wait for the next such craziness?
Elizaveta: I do not know what can be done to surpass this, but an interesting gala program can happen next season.
It is believed that this was the right move. It happened on time. Although you were on the rise, but still in the shadow of Zagitova and Medvedeva. And then suddenly people began to talk about you more. Did you feel like the world's number one media outlet?
Elizaveta: Not the first number, but by the number of followers on Instagram after this program I noticed popularity. Of course, after the Grand Prix in Canada it was cool. Everything happened at the right time. I just won the Grand Prix stage, got to the exhibitions and did this program. Everything coincided, and I got such a cool effect. It would not have happened if I had taken, for example, sixth or fourth place.
Such a popularity fell on a young girl. How can this be sustained?
Elizaveta: I would not call myself a child, who faced such popularity. We have been skating with Adelina Sotnikova at senior level for a long time, they talked about us, and there was still some kind of popularity. This was not a new feeling for me. Yes, they began to discuss me more, but at the same time, as I skate, there were often times when I was on top. It was not a problem for me that so many people paid attention to me. It was easy for me to handle this. The only thing was two camps – people who supported this program and who was against. But before the performance, I realized that extravagant tricks just do not pass quiet. Therefore, there was a peak of popularity, because they began to discuss whether it was good or bad. I thought that even if this is bad, but they are discussing it, it means that it is still good. If I were absolutely against this program and I would be told that I should do this, I would be upset. And since it's in my temperament, I thought: "It's fine."
You have the ability to deal with stress. When did the feeling appear that you grew up and stress no longer have a strong influence on you?
Elizaveta: It started two years ago, when I rethought my life once again. I realized that I need to approach everything calmly. After the 2018 Olympics, my thinking changed a little, and then I realized how to cope with stress and regulate my condition. And up to 20 years it was hard for me.
If you had a time machine, would you change something?
Elizaveta: I wouldn't change anything. The fact that I did not get to the Olympics in Sochi helped me to make a career. If I went and failed, for example, then I could not cope with it. If there was a triumph, I could end my career, because it is difficult to survive large-scale success.
How many pots of tears have you cried since you started skating at the age of five?
Elizaveta: I rarely cry, especially in training. Because tears in training are weakness for me. And I'm not used to showing my emotions. There were few moments when I could be brought to tears. For this, I need to be at the bottom.
How to fight with rivals who jump quadruple jumps and weigh less than 35 kilograms?
Elizaveta: It is necessary to jump a quadruple, to develop, to have a good program. I was never determined that I should become an Olympic champion, that I must win. Initially, I started to skate as a fan, because I liked it. Maybe at some point I lacked a sporting character. If I myself is satisfied with my work and the audience is also satisfied, this already will be a big victory.
Can a new jump rating system help you?
Elizaveta: Speaking about the value of the quad loop, I knew that it's a difficult jump, and few people perform it. In coordination and physical strength, the lutz will be the same. As for the triple flip and triple lutz, one could leave as it was.
How will you surprise us in the new season?
Elizaveta: I'll try to be creative. This will not be an exhibition program. The work will focus on short and free programs. I will try, but I do not promise a wow effect.
What shape do you have after self-isolation?
Elizaveta: I have been doing physical training all this time. The body is ready for loads. But figure skating is a vestibular sport, so the main thing is to restore the rotation. I found a good way how not to depress during self-isolation: I tried myself as a coach, an interviewer. Plus social networks helped out. I lived alone, sometimes visited my mother, studied English, watched TV shows, read. In addition, I'm finishing my last year at university. There wasn't such that I didn't know what to do.
How are the things going with finances? How much have you lost due to quarantine?
Elizaveta: I didn't count how much I lost. Income is slightly reduced now. But new opportunities have opened in the online projects, so I am not complaining.
Have you ever faced harassment or anything like that? Maybe your friends have?
Elizaveta: I haven't, and friends too. But this is terrible, and we must fight with it. Women are defenseless and they say they face it. I heard that in sports there were such cases, in America.
Related topics: Elizaveta Tuktamysheva
2 Responses to "Elizaveta Tuktamysheva: The fact that I didn't get to the Olympics in Sochi helped me to make a career"