Elizaveta Tuktamysheva: Person develops in times of crisis
Posted on 2019-06-18 • 1 comment
Short interview with Elizaveta Tuktamysheva. About scandalous gala program and social networks.
by Igor Toporkov for sobaka.ru dd 17th June 2019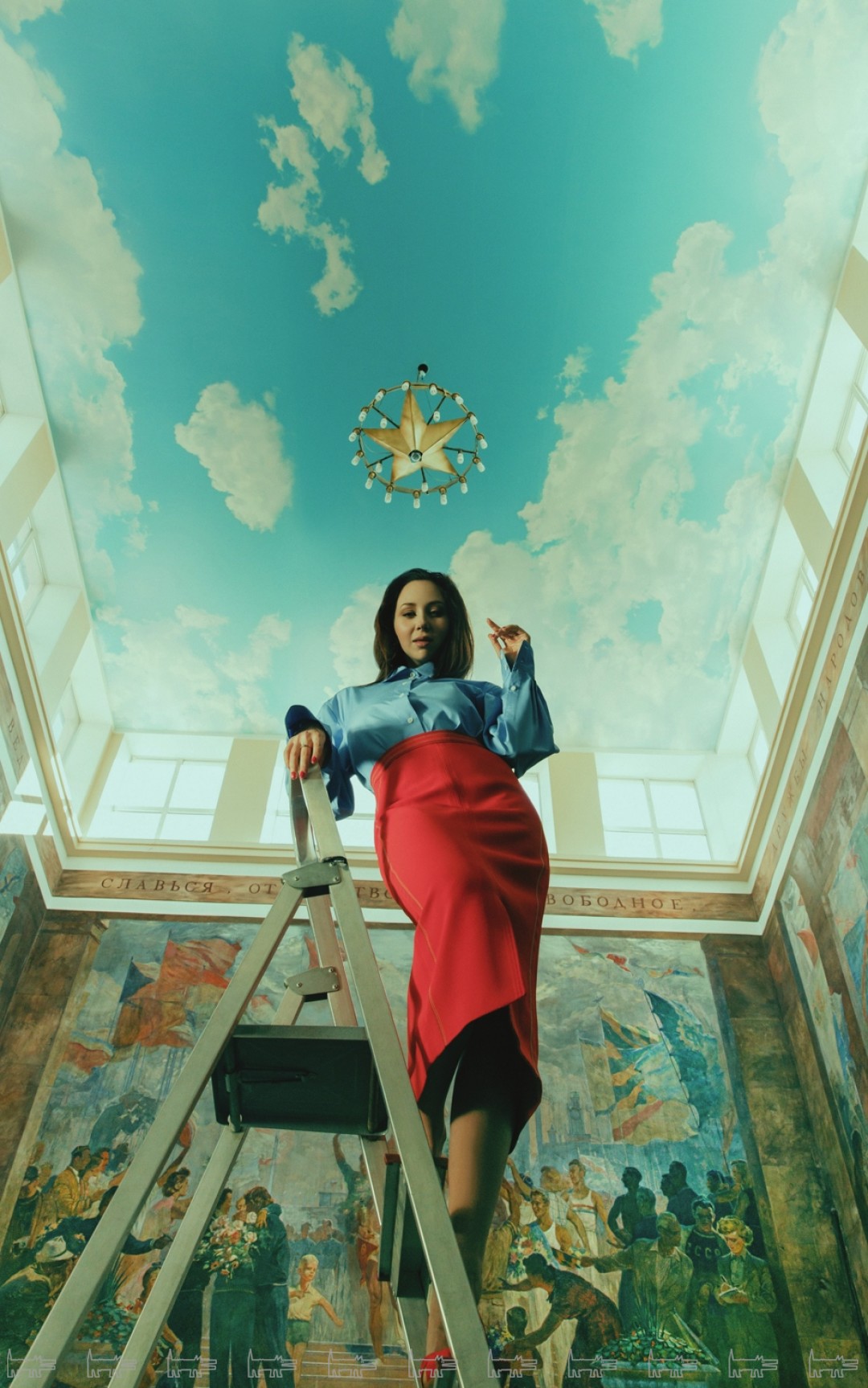 You are very active on Internet: you have your own show on the Zenit YouTube channel, you promised to "kick Donald Trump's ass ". Does this happen on its own or did you deliberately strive for popularity? In general, how important is an activity in social networks for a person from the world of sports?
– We live in an age of rapid development of technology, and if you want to continue to do something after the end of your career, the popularity, for example on "Instagram", can help. Therefore, it seems to me that it is impossible to run away from social networks. Personally, I did not strive for such popularity. Yes, I have been active on the Internet recently, but the effect was primarily due to good skating. I like what is happening to me now, and I wouldn't mind to keep this popularity even after sport. But then a different family life will begin, and I think I won't care at all what they say about me.
Your most famous program is "Toxic" by Britney Spears, where your take off your clothes. Should figure skating be more provocative?
– More than enough is too much. If sometimes do a bright gala program, then figure skating will be even more popular. Sometimes people want something extravagant, and there is nothing wrong with that. In any case, figure skating has always been and will be the epitome of grace and beauty, but sometimes during gala and shows you want to fool around a little.
As for the program itself: how did the idea appear and how do you feel about angry comments? Even your colleague Anna Pogorilaya criticized you for this performance.
– My friend come up with the idea. I immediately liked it. Also, from childhood I liked Britney, I wanted to skate to her song. Of course, we will do something new, but I don't rule out that we will continue to skate Toxic at shows sometimes. This program has made a lot of fuss, many people like it, and I will not give it up completely.
Negativity? I expected such a reaction and was ready for it, because it's bold to undress on the ice. I just don't react to negative comments, because there are much more positive ones.
Since childhood you've used to win. But still, has your character changed somehow during your career?
– Sport has made my life more structured. It needs a system, discipline and I actually can live in chaos, so without the demands that sport makes, it would have been difficult for me to organize myself. Of course, I became tougher, but at the same time I try to approach failures philosophically, because a person develops in times of crisis. This season turned out well and I suddenly realized that I hadn't read a single motivational book (laughs) – this means that everything goes as it should.
The average age for ladies single skating has declined greatly: Alina Zagitova became an Olympic champion at sixteen, Yulia Lipnitskaya at fifteen. What is the reason?
– This is a chain reaction. Someone did something extraordinary at an early age, someone else noticed it and thought: why can't I? It becomes clear that even at a young age, difficult jumps are possible. And children from the early years learn quadruple jumps, so by the beginning of their professional career they already have a very good technical content, and this is a great advantage.
Have you ever thought that you can change figure skating and bring it to a new level?
– I thought about it and really want to achieve this with victories, memorable programs, inspirational stories. For me it is important to have a bright sporting life. And even if something does not work, you can always rise again and prove to everyone that nothing is impossible. I really hope that at the end of my career I will be able to write a big beautiful book or make a movie. And it will be great.
Related topics: Elizaveta Tuktamysheva
One response to "Elizaveta Tuktamysheva: Person develops in times of crisis"