Elizaveta Tuktamysheva: Not going to the World Championships didn't break me
Posted on 2019-03-18 • 1 comment
Interview with Elizaveta Tuktamysheva.
by Venera Galeeva for fontanka.ru dd. 15th March, 2019.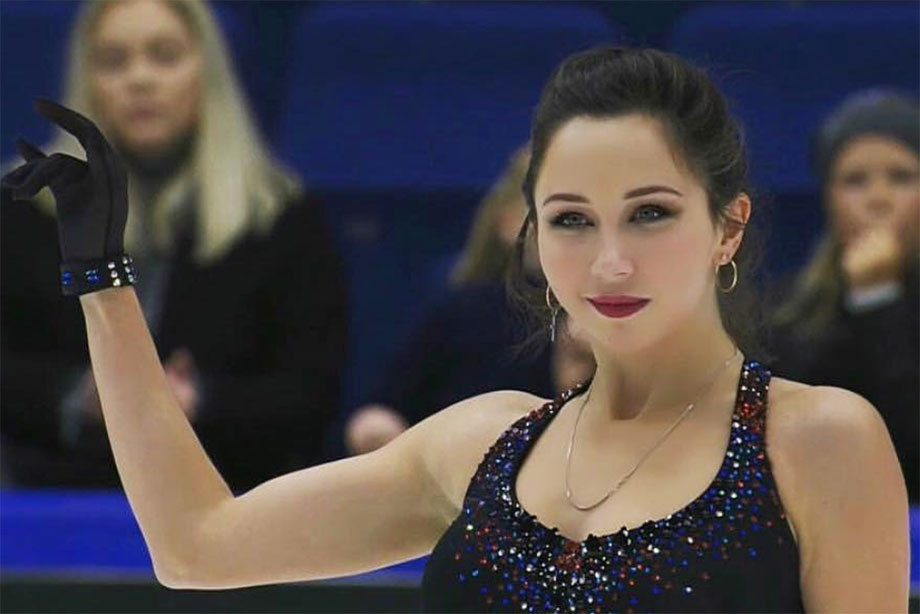 What are you doing now?
– We continue to skate, train. There is an opportunity to go to the World Team Trophy. So I should keep myself in shape until mid-April. So I can't relax. What happened, happened for the best. This, of course, was a difficult period. But not going to the World Championships did not break me. I continue to skate. On the contrary, I have a desire to work further, do new programs and skate for quite a long time.
What helped you to cope with the situation and continue to fight?
– I understood that it was hard for everyone and I have no right to be very upset about it or to relax. The Сhampionship is soon and in some moments it hurts. But I tell myself: so it should have happened for some reason. And continue to skate. Only time can help to fix the internal state. I need to go through it.
Do you have any plans for the next Olympics?
– Yes, I have plans. I feel strength on myself and want to fight for this title. And make it to the next Olympic Games.
Where does ladies' single skating go? You posted on Instagram: "In 2010, I won the Russian Cup Final at the age of 13 with a score of 180 and a gap of 24 points from second place. In 2019, the result 221 points is already the second place." But it is impossible to constantly raise the bar, there must be a limit.
– We don't know what our body is capable of. But at the same time, I understand that it is very difficult for mature girls to perform quad jumps, especially several quad jumps. This is almost unreal. It seems to me that now figure skating is approaching the maximum of complexity. I don't want to think that at some point there will be a recession. But I also understand that four quad jumps (or two quads for girls after 20) are almost unreal. I want to believe that harmony will win afterall.
Won't female skating turn into a sport for girls, who shine early and disappear in a year or two?
– Yes, there's such risk. It's not good when champions change every year. On the other hand, if there hadn't been these champions we wouldn't have such a level of difficulty in ladies' single skating, there wouldn't have been such progress in our sport.
Your boyfriend Andrei Lazukin got a spot for Worlds, but he admitted that he has difficulties with jumps, which is not very typical for Mishin's group. Have you tried to give him a master class, to train him somehow?
– If Alexei Mishin cannot fix Andrei's triple axel, then what can I do? We skate on the same ice, and when I see a mistake, I try to help him. But it is important that the athlete himself felt the jump. If you don't feel it, there will always be mistakes.
Honestly, I have a feeling that you are cooler than Andrei, with all due respect to him and the male sex. What is it like to be a strong part of a couple?
– We have a modern relationship, we donєt dwell on who is cooler. We just live, we support each other, we feel good together.
And what is the secret of harmonious relationships?
– Trust and understanding. Listen to each other, don't keep silent.
On Instagram men write some naughty things to you now. Social networks had a strong reaction to your "Toxic" program. Some girls in such situations even get some kind of "personal stalker", who starts writing nonsense.
– Fortunately, there were no such. Comments were mostly positive. Some girls and women didn't like it, they wrote to me that it looks vulgar. But I was ready for this and reacted calmly. You just need to get used to criticism and negativity in social networks, otherwise it will devour you. But, of course, sometimes it hurts if there are any unfair statements. I'm totally for fairness. But all sorts of nasty things, as a rule, are written from incomprehensible accounts without publications and subscribers. But you have to answer for your words.
Evgenia Medvedeva stopped following you on Instagram. How did you react?
– I didn't. Besides, I later read that it was some kind of technical error. I think, it's not even worth a comment.
Are you friends with Evgenia?
– We communicate at competitions, sometimes text on the Internet. But not often.
You told that movies and shopping help you to deal with stress. Which movie from the recent ones impressed you most?
– "Green Book". I was delighted, I had such a pleasant feeling after seeing this movie. I'm usually touched by difficult situations that lead to true friendship. I advise everyone to watch this movie.
Are you waiting for the Game of Thrones final season?
– No. I watched a few seasons. I endured, endured all this injustice, blood. And then I couldn't do it anymore, for me it's too cruel. I'd rather watch some detective or comedy series.
What is you main goal on shopping?
– I like to buy new clothes. I like the process itself.
You probably have a wardrobe full of clothes.
– Yes. Recently I read Marie Kondo's book Magical Cleaning. Sorted out the wardrobe, and got three suitcases of old clothes! I don't know what to do with it. I also keep old costumes, I should also do something with them.
Have you already thought what you will do after the end of a sports career? You have a personal brand. What will it be: cosmetics, jewelry or clothing?
– Most likely, clothing. Cosmetics it's too difficult, you need to know all the allergens, the properties of the components. So at first it will be clothes, and then we'll see. But I also consider coaching. I can't decide what I want, so I build for myself a few life plans to try and understand what brings me pleasure.
What can you advise people who are facing injustices which they cannot change?
– If such a situation has occurred, it means that it should have happened for something. So it will make you stronger and help you in the future. In the end, justice will prevail. The main thing is not to break: if you break and stay at home, it will not help anyone. You have only one life.
Related topics: Elizaveta Tuktamysheva
One response to "Elizaveta Tuktamysheva: Not going to the World Championships didn't break me"