Elizaveta Tuktamysheva: Junior girls are moving women's figure skating forward
Posted on 2019-01-13 • 3 comments
Interview with Elizaveta Tuktamysheva about health and missing the Russian Nationals.
by Sergei Dadygin for eg.ru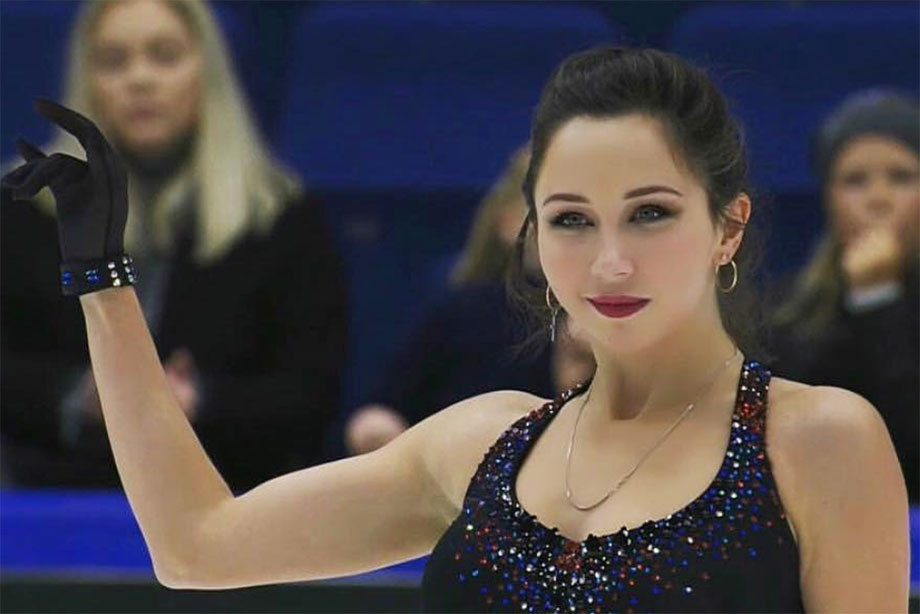 What did you feel watching Russian Nationals where the national team was formed?
– It's a pity that I had to miss this competitions. I didn't expect Alina Zagitova to take only fifth place, Zhenya Medvedeva – 7th, and young Anna Shcherbakova to win. Zhenya changed the short program during the season. Maybe she didn't have enough time to get used to it. Figure skating is generally an unpredictable sport.
Should 14-year-old girls compete at the Russian Nationals?
– In my opinion, junior girls are moving women's figure skating forward.
Why only juniors and you, a 22-year-old skater perform the hardest jump 3,5 axel?
– If start working on triple axel from an early age, you are more likely to get it. I learned this element in a couple of seasons as a child.
How did you take the news that you are not included into the national team for European Championships?
– Well, I had a serious illness. So I understand everything. In any case, I will prepare for Europeans, because I'm the first substitute.
Lisa, who visited you in the hospital?
– My friends and my boyfriend Andrei Lazukin.
Is he pleased with his performance at the Russian Natioanls?
– In general, yes. Andrei also caught a cold before the Russian Championship. But managed to get together and took 4th place. Andrei, like me, was included in the team for the winter Universiade. That is where we will rock. I wanted to say we will try to show our class.
You definitely know how to rock. Your gala program with stripping caused a hype on the Internet. Who came up with this program?
– My coach Alexei Mishin suggest the idea, I chose the music and choreographer Tatiana Prokofieva did a program.
How did your boyfriend react?
– Andrei liked the program. All my friends also supported it. This is a gala performance. Of course I wouldn't allow myself to do that at competitions.
Doesn't your boyfriend bother that you are a more famous person than he?
– The main thing is that Andrei has an inner core. He is proud, like all men. One journalist, who apparently didn't know much about figure skating, called him "Tuktamysheva's boyfriend". Of course, such words hurt.
How can you describe yourself?
– I'm positive. Moderately ironic. I can laugh at myself. To do something out of the ordinary, when no one expects. In general, it's not easy with me for Alexei Nikolaevich. I'm surprised how he tolerates me (laughs).
What present from your coach you remember most?
– In 2014, he gave me guitar for Birthday. He found out that I really wanted to learn how to play. I was touched.
Did you learn?
– Yes. True, now the guitar stays is in the corner – there is no time.
Many skaters are afraid to eat something extra and gain weight.
– I don't have a nutritionist. When I feel that I gain weight, I just eat less.
Where did you spend your last vacation?
– In Thailand, Phuket, with Andrei and my friend Sindra Kriisa (figure skater from Estonia).
Have you met crocodiles?
– Alas (laughs). In general, if I met a crocodile, I will be thrilled! I love everything new and unexpected. Even if I get scared, still the emotions will be unforgettable!
Related topics: Elizaveta Tuktamysheva, interview
3 Responses to "Elizaveta Tuktamysheva: Junior girls are moving women's figure skating forward"