Elizabet Tursynbayeva: Returning to Tutberidze I made the right move
Posted on 2019-03-11 • No comments yet
Short interview with Elizabet Tursynbayeva at the Universiade 2019.
by Konstantin Byalski for sportsdaily.ru dd 9th March 2019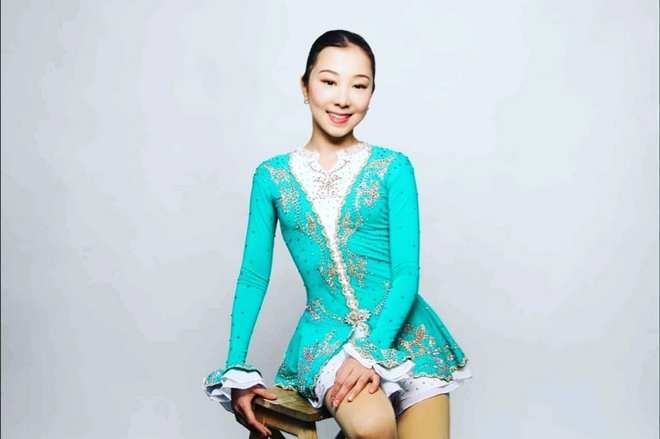 Is the Universiade an important competition or a pleasant student party for the Four Continents silver medalist?
– For me, all competitions are important. I take it as seriously as the Four continents championship or World championships.
Did the return to Tutberidze's group affect your performances?
– Scores and achievements are higher than in previous seasons. So, I made the right move.
Given the obvious progress this season, maybe it would have been better to return earlier?
– I went to Orser for the whole Olympic cycle. This was agreed from the beginning. Of course, in Canada, I didn't feel very comfortable. My mom and I were in Toronto, dad in Moscow, brother in Kazakhstan. I missed my relatives very much.
I saw your performance in Tallinn at the Junior World Championships four years ago. It seems that you have not changed at all …
– Well, I grow up a little, that's for sure. It's not my fault that I look younger. This is nature. Internally I've changed a lot, believe me. I'm noticeably different from the young Russians, who train with me in Tutberidze's group.
Many scold Eteri Tutberidze because she forces girls to keep their weight during the transitional age …
– This has never happen to me. The coach sees the extra weight and this is a scourge in our sport. If there are no such problems, Eteri Georgievna doesn't have a desire to send you to the scales.
Why do skaters from all over the world rush to Orser?
– Just look at the list of athletes, which he brought to the Olympic top. Brian has completely different working methods than Russian coaches. Someone they suit, someone not. Every athlete must make a choice himself.
Did Medvedeva's change of coach came as a surprise for you?
– Of course! No other Russian figure skater has trained with foreign specialists.
Is it expensive to train with Orser?
– The National Olympic Committee of Kazakhstan and the Federation of figure skating of our country paid for my trainings. My mother and I constantly lived in Toronto and had everything we needed.
After the tragic death of Denis Ten, you became a symbol and hope of Kazakhstan figure skating. Do you feel that the attitude towards you has changed?
– Every day I receive messages with words of support in social networks. It is very nice. I understand that I represent Kazakhstan, and I try to meet the expectations of the fans.
Do they force you to learn Kazakh language?
– Of course, there are people who blame me for not speaking Kazakh. I don't even know how to answer them. I was born and raised in Moscow, went to a Russian school, at home we all spoke Russian. I don't consider it necessary to start a patriotic discussion.
Don't you have a feeling that in Tutberidze's group they are making a special bet on Tursynbayeva in order to show the adult athlete with a quadruple jump?
– In our group, coaches support all skaters. The decision to jump the quad should be made by the athlete himself. And best of all, not to think about anything performing it. Otherwise, it won't turn out.
Why in Tutberidze's group they can teach how to perform the most difficult jumps but the others can't?
– This is not quite true. Many girls are now learning quad jumps and triple axel. It just takes time to polish them and perform at competitions.
Related topics: Elizabet Tursynbayeva