Elizabet Tursynbaeva: Eteri Tutberidze is the perfect balance of a strict coach and a person with good personal qualities
Posted on 2019-12-03 • 4 comments
Elizabet Tursynbaeva about recovery and Eteri Tutberidze.
by sputniknews.kz dd. November 30th, 2019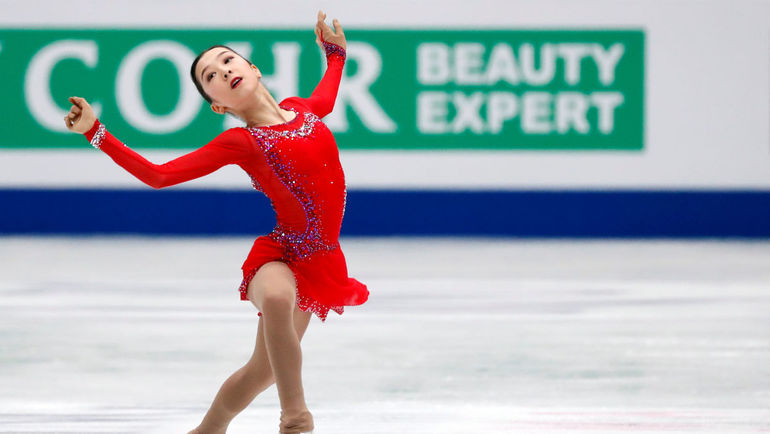 Elizabet, how are you feeling? How is recovery from injury going?
– To be honest, in different ways. Now I'm trying to skate a bit, recovering.
In December, the show of Ilia Averbukh is held in Almaty. Won't the injury prevent you from participating?
– I try not to train much now. The show will have more choreography than elements, so if nothing bad happens during this time, I plan to take part.
What can you say about your coach Eteri Tutberidze? Is she different in life and in training?
– She is very demanding and strict on the ice. Eteri Georgievna notices any details, it helps to progress. There are coaches who always praise, admire, I think this is not good. Eteri Georgievna is strict in some moments, sometimes she can joke. She is the perfect balance of a strict, demanding coach and a person with good personal qualities, who will support you in difficult times.
Can she be called a coach-friend?
– We have more respectful relations than friendships. In general, it seems to me that a friend-coach is bad for an athlete. Strictness on ice helps to progress.
What role do parents play in your career?
– They play a huge role, I am very grateful to them. Mom all my childhood drove me to the rink, to trainings. Dad has done a lot for me and continues to do now. Without their help and support, I would not have such success.
Who are your main rivals?
– First of all, I need to recover. Therefore, I am focused on myself and my shape, and not on someone else.
What are your plans for 2020?
– 2019 was quite successful for me. I would like to develop my achievements further.
Related topics: Elizabet Tursynbayeva, Eteri Tutberidze
4 Responses to "Elizabet Tursynbaeva: Eteri Tutberidze is the perfect balance of a strict coach and a person with good personal qualities"